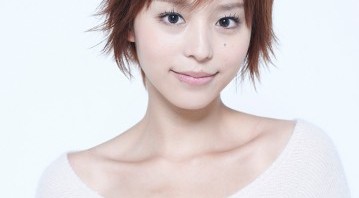 Earlier this month, it was revealed that idol group 9nine will star in a sitcom titled "Konna no Idol Janain!?" It has now been announced that voice actress and singer Hirano Aya (24) will also be a regular on the show.
As previously described, the show takes place at an exclusive all-girls school, where five students (played by the members on 9nine) form a club for girls who want to become idols.
Hirano plays the idol-obsessed Gonda Mari, who became a teacher despite her own dreams of becoming an idol. She decides on her own to become the club's adviser, making use of her vast knowledge of idols to help out the girls in their training lessons.
"Konna no Idol Janain!?" will air on NTV on Wednesday nights at 1:29am, beginning January 11.
Sources:
Oricon
Mantan Web