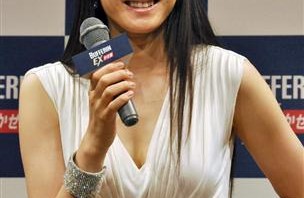 Actress Koyuki (35) gave birth to her first child on January 5th, it has been learned. Both she and her husband, actor Matsuyama Kenichi (26), announced the happy news through their management agencies on Sunday.
Koyuki and the baby boy are said to be healthy. According to Koyuki's agency, she will focus on taking care of the child for now, but she expects to return to acting by the end of the year.
Matsuyama, on the other hand, is currently busy as the star of this year's NHK taiga drama "Taira no Kiyomori." The series premieres tonight (January 8).
The couple got married last April after dating for almost three years.
Source:
Sankei Sports