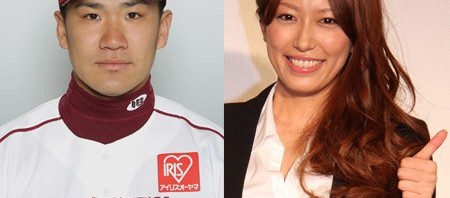 Talento Satoda Mai (27) and Tohoku Rakuten Golden Eagles pitcher Tanaka Masahiro (23) announced on Thursday that they are engaged. The two have not yet chosen a date for their wedding ceremony, but they plan to register their marriage in late March before the start of the upcoming baseball season.
Satoda and Tanaka (who is also known by the nickname Ma-kun) have been dating since 2010, after they met in December 2009 for the taping of a New Year's television program.
Satoda reportedly plans to continue her career in show business after they marry, but she intends to prioritize the home over her work.
Source:
Mantan Web