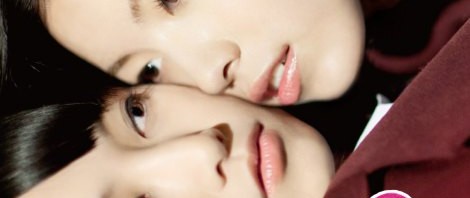 AKB48's sister group SKE48 had the top-selling single of the week with "Kataomoi Finally." The single has sold 496,000 copies since its release, setting their personal record for highest first-week sales. They now have a streak of 4 consecutive singles, beginning with their 5th single "Banzai Venus" from March 2011.
Kim Hyun Joong of the group SS501 had the #2 single of the week, with just over 100,000 copies sold of his Japanese debut single "KISS KISS / Lucky Guy." The last solo foreign artist to have a Top 3 single and sell more than 100,000 copies in the first week was Jang Keun-Suk in April of last year.
Pop star Koda Kumi, who announced her marriage and pregnancy in December, topped the album rankings with her 10th album, "JAPONESQUE." Counting only original albums, she now has 6 consecutive number-ones.
With this album, Koda has also achieved a streak of 8 consecutive years with a #1 album (2005-2012). Among solo female artists, she is now tied for 3rd with Matsuda Seiko (1981-1988), Nakamori Akina (1982-1989), and Watanabe Misato (1986-1993). Only Matsutoya Yumi (18 years, 1981-1998) and Hamasaki Ayumi (13 years, 1999-2011) have achieved longer streaks.
Koda Kumi – JAPONESQUE – 93,835
EXILE – EXILE JAPAN / Solo – 32,968
ASIAN KUNG-FU GENERATION – BEST HIT AKG – 30,840
Yuki Saori & Pink Martini – 1969 – 17,177
Tokyo Jihen – color bars – 14,013
Various Artists – Inazuma Eleven GO Character Song Original Album – 12,209
Galileo Galilei – PORTAL – 11,578
Sources:
Oricon (weekly single ranking)
Oricon (weekly album ranking)
Oricon
Oricon
Oricon