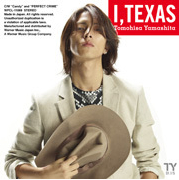 Former NEWS member Yamashita Tomohisa had the #1 single of the week with his new song "I, Texas." With more than 126,000 copies sold, he nearly doubled the first-week sales of his previous single "Hadakanbo." He is just the 4th male solo artist to achieve five consecutive #1 singles, after Kondo Masahiko, Domoto Tsuyoshi, and Kuwata Keisuke.
AKB48 member Watanabe Mayu's solo debut single achieved a close second place on the charts, with more than 123,000 copies sold.
Ikimono Gakari continued their streak on the album charts, taking #1 with their latest release, "NEWTRAL." This is their 4th consecutive #1 album. The last male-female group to achieve that feat was Southern All Stars in 2005.
Ikimono Gakari – NEWTRAL – 192,877
Various Artists – Hagane no Renkin Jutsushi THE BEST – 19,629
Chihara Minori – D-Formation – 15,031
Crazy Ken Band – ITALIAN GARDEN – 13,390
U-KISS – A Shared Dream – 13,138
Daisuke – Boku ni Dekiru Koto – 12,331
GARNET CROW – GOODBYE LONELY ~Bside collection~ – 10,587
AI – INDEPENDENT – 10,664
Adele – 21 – 10,180
Sources:
Oricon (weekly single ranking)
Oricon (weekly album ranking)
Oricon
Oricon