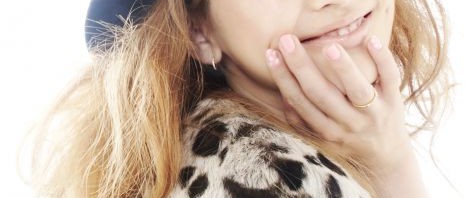 Talento Saeko (25) is making her way back into television. Starting this spring, she will be a regular on a variety show for the first time in roughly 7 years, serving as an assistant host on NTV's new series "Chou Saigen! Mystery."
Saeko married baseball pitcher Darvish Yu in November 2007 and gave birth to her first child in March 2008. That same year, she let her contract with her management agency expire to focus on supporting Darvish and being a mother, though she continued to be active as a blogger and a fashion icon. However, after her divorce with Darvish earlier this year, it appears she may start doing more television work again.
"Chou Saigen! Mystery" first aired on NTV as a special titled "Chou Saigen! Bestseller" in August 2011 and January 2012, and it is now being turned into a regular show. The show will feature re-enactments of fictional plots from mystery stories, and as the stories progress, the studio panelists watching the re-enactments have to figure out various things such as who the criminal is or how the story will unfold.
The show will be hosted by Tutorial's Tokui Yoshimi and Piece's Ayabe Yuji. Saeko was chosen to be their assistant to help further the show's appeal to women.
"Chou Saigen! Mystery" will air on Tuesdays at 9:00pm, starting on April 17. The first episode will be a 2-hour special.
Source:
Oricon