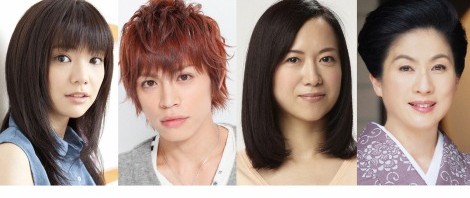 More cast details have been revealed for Takenouchi Yutaka's upcoming drama series "Mou Ichido Kimi ni, Propose." Actress Wakui Emi has been chosen as the female lead, playing the part of Takenouchi's wife.
Announced last month, the series has Takenouchi playing Haru, a mechanic at an auto repair shop who has been married to a librarian named Kanako (Wakui) for four years. Their marriage seems to be going smoothly, but one day Kanako suffers from a subarachnoid hemorrhage and loses her memories of Haru. Now painfully aware of just how important Kanako is to him, Haru resolves to fall in love with her and win her over once again.
Yamamoto Yusuke will play Kanako's younger brother, and Maya Kyoko will play Kanako's mother. Kurashina Kana will play one of Haru's co-workers who secretly has feelings for him.
TBS will broadcast the series on Fridays at 10:00pm, starting in April.
Source:
Oricon