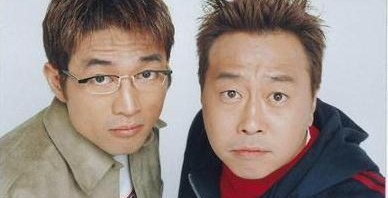 Comedy duo Summers will host a fresh new variety show on Fuji TV, titled "Fuji TV ni Detai Hito TV." The show will revolve around clips of people showing off their various talents, selected through an "audition" on video sharing website YouTube.
The show will be the first of its kind for Fuji TV. The network plans to launch an official YouTube channel for the show on March 28, and users will be able to submit videos of themselves exhibiting their talents. Summers will check the videos for interesting submissions, which will then be aired on the television show.
Submissions will be accepted from all around the world. Amateurs and professionals alike may submit a video, and the talent can be anything as long as the video is under one minute long. Because the barrier to entry is so low, and there is a high probability of uninteresting submissions, a producer for the show explained that Summers was chosen because of their natural kindness toward everyone, including amateurs and lesser-known comedians.
"Fuji TV ni Detai Hito TV" will air on Monday nights at 12:45am, beginning April 9th. Former NHK weather announcer Nakarai Sae (39) will serve as Summers' assistant.
Source:
Sankei Sports