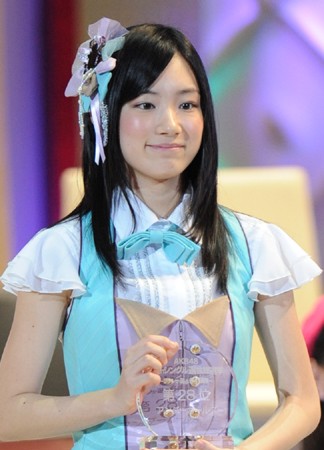 Popular SKE48 member Yagami Kumi (18) made an unexpected announcement on Google+ today: she has decided to graduate from the group. According to her message, the date of her graduation has not yet been decided, but she will be discussing it with the group's staff.
Yagami joined SKE48 as a 1st generation member in 2008, and she has been selected as a "senbatsu" member for all of the group's singles. Her popularity was also apparent in this year's AKB48 general Senbatsu election, in which she ranked 28th out of all of the eligible members.
She explained that she had a lot of hesitation before making her courageous decision to leave, which she had begun thinking about around a year ago. She also stated that while thinking about her future path, she felt a strong desire to make a fresh start.
She plans to personally make the announcement to her fans once again during the group's handshake event this Saturday.
Source:
Mantan Web