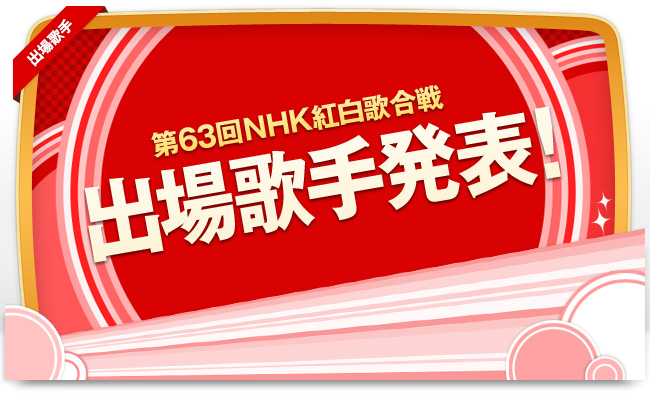 NHK has announced the artist lineup for the 63rd Kouhaku Uta Gassen. This year will have a total of 50 artists performing, 25 for each of the Red and White Teams. 12 artists are making their first appearances – 6 from the Red Team and 6 from the White Team.
The artists, in Japanese alphabetical order, are listed below along with their total number of Kouhaku Uta Gassen appearances (including this year).
Red Team
White Team
The performance order will be announced at a later date.
This year's Kouhaku Uta Gassen is being held on December 31st from 7:15pm to 11:45pm, and will be broadcast live on NHK as usual. As previously announced, this year's Red and White Team hosts will be Horikita Maki and Arashi.
Source:
NHK