Generasia would not be what it is today without the countless contributions by both staff and members alike! Thank you for all that you do!!
Kalafina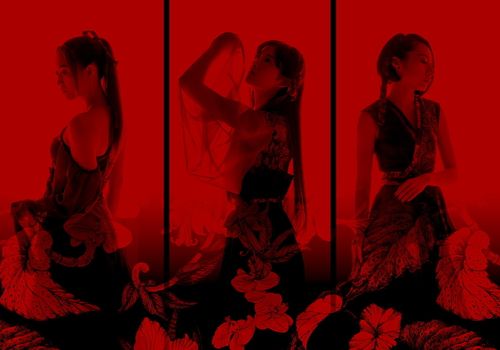 Kalafina was a Japanese vocal group founded by Kajiura Yuki that originally was to perform theme songs for the animated movie series Kara no Kyoukai -the Garden of sinners-. They had since continued to release music after that objective was complete and were signed to SACRA MUSIC. The group officially disbanded on March 13, 2019.
Members
Support Members
Former Members
Maya (vocals) (2008–2009)
Information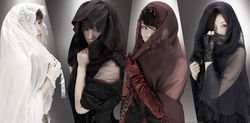 Debut & Seventh Heaven
By the end of 2007, Kajiura Yuki started working on the soundtrack of the movie adaptions of Kara no Kyoukai novels. She then founded Kalafina to perform the series' seven theme songs. Their first single, "oblivious" was released in January 2008 with vocals led by Keiko and Wakana from the FictionJunction project. The single featured the theme songs for the first three movies and reached #8 on the Oricon weekly charts. But at this time, the singers' identities were not revealed and it was announced that Kalafina will have more vocalists chosen by Kajiura and Sony from audition. Their names were finally announced in the "Revo & Kajiura Yuki Presents Dream Port 2008" concert where Kalafina performed its opening act.
The new vocalists, Hikaru and Maya were introduced in their second single, "sprinter / ARIA", and it is the their only single performed by all four vocalists. It was rumored that Maya was still a high school student, and she subsequently left to focus on her studies. Her vocals were later replaced by Kaida Yuriko during live performances of "sprinter" and "ARIA". Their future releases would only feature Keiko, Wakana, and Hikaru. Kalafina released their debut album and fourth single in March of 2009. The release of Seventh Heaven brought an end to their tie-ins with Kara no Kyoukai.
Red Moon
Breaking away from their original concept, their fourth single, "Lacrimosa", which was released simultaneously with their debut album, was the second ending theme to the hugely popular Kuroshitsuji. On May 7, 2009, it was announced during Kalafina's "Musou no Rakuen" concert that Maya was a seasonal member for "sprinter / ARIA" and Kalafina would continue from now on with three members. In the same month, Kalafina held their first ever live performance in America at the Anime Boston event. A new single also was revealed along with the news, "storia", the theme song to the TV program Rekishi Hiwa Historia. Despite not being an anime tie-in, it became one of Kalafina's representative songs. Three months later, they released their sixth single, "progressive". On January 2010, Kalafina returned to anime tie-ins with their seventh single, "Hikari no Senritsu" which was chosen to be the opening theme for Sora no Oto. With the popularity of the anime, Kalafina became a huge name in the anison market. Following the success of "Hikari no Senritsu", they announced their sophomore album, Red Moon, which included a digest and documentary of the group's time spent at Boston, Massachusetts.
After Eden
Following the release of their second album, they took a short break for live concerts before returning with their eighth single, "Kagayaku Sora no Shijima ni wa" on September 15. On December 1, 2010 they released their first video release containing the live performance of "Kalafina LIVE 2010 "Red Moon" at JCB HALL", as well as a documentary of their 2010 Asia Tour. Their ninth single "Magia" was released in February 2011, with the title track being a hard-rock number featuring Hikaru on lead vocals. It was used as the ending theme for the anime Mahou Shoujo Madoka☆Magica, while the b-side song "snow falling" was used as the ending theme song for the |Kara no Kyoukai epilogue movie. In July, Kalafina made another visit to the states to perform at the Anime Expo in Los Angeles, California. Their third original album After Eden was later announced to be released in September. During the album's debut week, Animate, Tower Record, and many cafes in the Shibuya district held a "Kalafina Week in Shibuya" to celebrate its release. After Eden managed to break into the top three of the Oricon weekly charts, surpassing the first week sales of their first two albums. A national tour was again held to support the new release.
Consolation
In 2011, Kajiura continued her collaboration with TYPE-MOON and studio ufotable, this time providing the soundtrack for the Fate prequel, Fate/Zero. The second season saw the participation of Kalafina, who provided the opening theme, "to the beginning". Later in July 2012, Kalafina released another folk song "moonfesta", their collaboration with a second NHK program Minna no Uta, a music program targeted towards children. Around the same time, they made a trip to Germany, taking part in AnimagiC anime convention in Bonn. In October, the group followed up with their 12th single "Hikari Furu", the title track being a sweeping orchestral ballad led by Wakana. It was used as the theme song for the second of three Mahou Shoujo Madoka☆Magica movie adaptations. The single contained two additional b-sides that were featured in the first movie. "Hikari Furu" became Kalafina's best first week debut, selling more than 38,000 copies. Not long after, "Yume no Daichi" a new ending for the long-running Rekishi Hiwa Historia program, along with a fourth album Consolation was announced in commemoration of the group's fifth anniversary. The theme of the album was described as a return to Kalafina's roots. In the midst of their promotion for Consolation, Kalafina made an appearance at ACen, held at Rosemont, Illinois. A national tour for the album wrapped up at the Tokyo International Forum Hall on August 4, 2013.
Best Albums & far on the water
To kick off 2014, two best-of albums were announced to be released simultaneously in July. THE BEST "Blue" and the THE BEST "Red" debuted at #3 and #4 respectively on the Oricon charts, totaling more than 50,000 copies sold. A new song "heavenly blue" was included in the THE BEST "Blue" to promote the release. Soon after, Kalafina performed at France's Japan Expo for another international convention visit. The group's goal of performing at the prestigious Nippon Budokan was finally realized with a two day concert event, "Red Day" and "Blue Day", in support of their best-of albums. There, they premiered two new songs "ring your bell", the ending theme for the second season of the new Fate/stay night adaptation and "far on the water", a new ending for Rekishi Hiwa Historia. In August 2015, Kalafina released their 18th single "One Light", a pop-rock track that served as the ending theme for the second cour of Arslan Senki. Release of the group's fifth studio album followed the September after. In support of the new album, the group took their tour overseas to Hong Kong, Taiwan, and even Mexico.
In August 2016, Kalafina followed up with their 19th single "blaze", which was used as the ending theme for the second season of Arslan Senki. The trio performed for the first time at the Kobe World Kinen Hall and a second time at the Nippon Budokan for their 2016 arena live. It was also at Kobe that they unveiled their first live performance of "into the world", the 2016 ending for Rekishi Hiwa Historia. In December, they took their annual Christmas strings concert across Japan, touring a total of ten venues.
Tenth Anniversary and Disbandment
In April 2017, Kalafina went on a nationwide three month-long "9+ONE" tour in anticipation for their tenth anniversary. In August, the trio released their 21st single "Hyakka Ryouran", a song that combined rock and traditional Japanese elements, which also served as the ending theme for studio ufotable's Katsugeki Touken Ranbu. In November and December, they went on a second strings tour.
In celebration of their 10th anniversary, Kalafina held a concert at Nippon Budokan on January 23, 2018, exactly ten years after the release of their debut single "oblivious". They performed a total of 27 songs chosen by fans, a record for any of their live performances. At the end of the show, they announced the release of a documentary film. Around the same time, rumors of Kajiura Yuki's departure from their management agency SpaceCraft started being passed around. In February, it was announced by Kajiura on her twitter account that she would split with SpaceCraft and go independent. She also stated that she would continue to support all the SpaceCraft vocalists she had in the past worked with, just not in the position of producer, leaving the fate of Kalafina unknown. On March 13, Kalafina's fanclub announced that a member had decided to quit the group, but had yet to say whom. Finally, a month later on April 13, it was announced on the group's official website and through their LINE blog that Keiko would be departing from SpaceCraft and Kalafina, confirming recent rumors publicized by tabloids. Wakana and Hikaru would stay and continue their activities. On October 20, it was announced through the fanclub that Hikaru would depart from SpaceCraft as well. The group officially disbanded on March 13, 2019.
Japanese Discography
Studio Albums
Mini-Albums
Best Albums
Other Albums
Singles
Split Singles
Digital Singles
Video Releases
Compilations / Others
European Discography
Best Albums
Publications
Books
[2011.09.16] Kalafina Record
[2013.01.23] Kalafina History 5th
Calendars
[2011.09] Calendar 2012
[2012.10] Calendar 2013
[2013.10] Calendar 2014
[2014.10] Calendar 2015
[2015.09] Calendar 2016
Scorebooks
[2015] Piano Solo Kalafina THE BEST "BLUE"
[2015] Piano Solo Kalafina THE BEST "RED"
[2015] Kalafina far on the water Vocal Score
External Links