It is thanks to each and every one of you that has made Generasia the largest resource for Asian media info. To our wonderful contributors, thank you!
Drunken Tiger
From generasia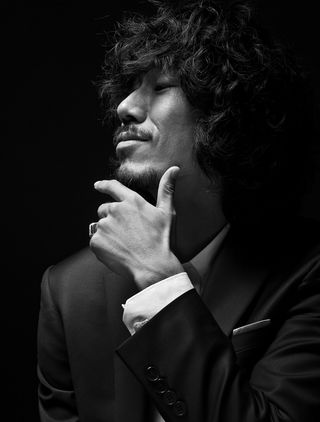 Drunken Tiger (드렁큰타이거) is a Korean hip-hop artist, lyricist and record producer, known as Tiger JK.
Drunken Tiger originally debuted as a duo in 1999. The group once consisted of two members, Tiger JK & DJ Shine, but DJ Shine left in 2003 for personal reasons, reportedly to start his own business. The two met at hip-hop festival in Los Ageles, USA. Drunken Tiger is associated with Movement crew. In 2013 Tiger JK joined his wife Yoon Mi Rae and Bizzy to form the special group MFBTY.
Members
Real Name: Suh Jeongkwon (서정권)
Birthdate: June 11, 1974
Blood Type: O
Height: 180cm
Weight: 65kg
Family: Wife, singer-rapper T, Son
Education: UCLA
Former Members
Support Members
Information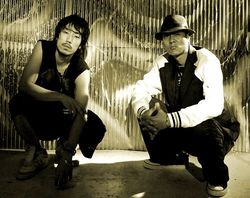 Drunken Tiger is considered as one of the very first groups to have introduced hip-hop to the Korean mainstream music scene, thus making them the most influential figures of Korean hip-hop. Early in their career, they made it a point to make sure their opinion of the Korean mainstream music industry was known.
Being highly critical of the "watered down" pop acts trying to pass off as hip-hop and of the music industry as a whole, they were often very controversial. For their first couple of albums, they would only come out and perform on TV shows a handful of times to let it be known that a new album was out, but would promptly cease activities so that they would not further support an industry they despised.
Tiger JK was born in Seoul, however me moved to Los Angels, USA when he was 12 years old. Four years later, wen he was 16 he teamed with Micki Eyes and Sucram to compete at a local hip-hop festival in 1992. Their performance caught the attention of the South Korean label Oasis Records, and their offered him to debut. His debut album, Enter The Tiger, was released that same year, however, due the lead track "Hide and Seek" censorship the album received limited publicity.
Six years later he meet and teamed with DJ Shine in 1998. DJ Shine was a member of a pop group formed by Yang Hyun Suk called Keep Six. DJ Shine claimed he was deceived into joining the group as he was led to believe that it was a Hip-Hop group and not the pop group that they ended up being. The group only released one album and had little success. Tiger JK and DJ Shine, already as Drunken Tiger, debuted the next year with the album Year of The Tiger
In 2005, DJ Shine announced that he would leave Drunken Tiger for personal reasons, leaving Drunken Tiger a one-man act.
In 2006, Tiger JK was diagnosed with Transverse myelitis, and he started a two year hiatus from performing live. At this time he founded his own clothing store, LUNGTA, and a management agency Jungle Entertainment.
Controversy
Although much of their music was critically acclaimed by the public, they confronted a fair deal of resistance from industry executives. It wasn't until their second album they were given the proper exposure and representation by their management.
However, it was shortly after the release of their second album when Tiger JK was arrested and charged with drug possession along with members of the hip hop group Uptown. It was reported that members of Uptown made a deal, giving up Tiger JK's name in exchange for acquittal from the crime.
There has also been criticism that their lyrics are too simplistic and also for their usage of the word "nigger" in their songs. They have defended themselves by stating that they are simply speaking how they do in real life and that they had found acceptance with African-Americans back home and feel justified to write the way they do.
Also, there was a decent amount of commotion caused by some of their attacks in their lyrics directed at other artists. One of the biggest examples is a line from the song "Knock Out Kings" stating "you're just tapping the Suck like Yang Hyun"; a direct attack at the founder of YG Entertainment and former Seo Taiji and Boys member Yang Hyun Suk.
In 2013 he founded his own label, Feel GHood Music.
Discography
Albums
Digital Singles
Collaboration/Other
External Links