Due to an influx of spam accounts getting through and joining the site, user registrations have once again been disabled until further notice as we work on a different solution.
Olivia Lufkin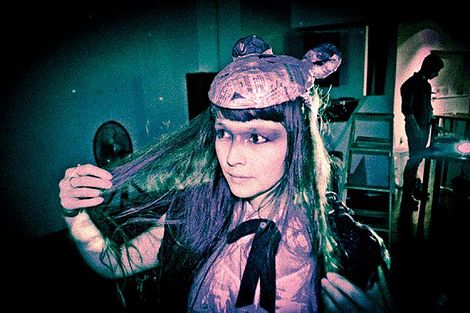 OLIVIA (also known as Olivia Lufkin) is a bilingual artist on the cutting edge, sub-label of avex trax. OLIVIA was born in Okinawa, but has lived in the U.S. for roughly six years. She was scouted from the Okinawa Actors School and was asked to join a eurobeat band called D&D. She accepted, and debuted in 1996 with the single "IN YOUR EYES". The band was semi-successful, and her record label later decided to produce OLIVIA as a solo artist.
OLIVIA's music style has changed from a quite poppy sound into an experimental rock one. She now writes and composes all of her material. Though OLIVIA was on a hiatus for around two years after the release of The Lost Lolli, OLIVIA returned in 2006 to sing the ending theme song to the anime adaptation to Yazawa Ai's manga NANA, "a little pain".
Both of OLIVIA's siblings are musicians as well. Her brother, Jeff, is in a band and her sister Caroline is an electronica artist under the US indies label Temporary Residence. OLIVIA even drew the cover art for Caroline's Murmurs album.
Profile
Name: Olivia Lufkin
Stage Name: OLIVIA
Birthday: December 9, 1979
Height: 153cm
Blood Type: A
Siblings: Caroline Lufkin, Jeff Lufkin
Ethnicity: Half-Japanese, Half-American
Education: Kadena High School (Okinawa, Japan), White Oak High School (North Carolina, USA), Okinawa Actors School
Favourite Places: Okinawa, Boston, Tokyo, Philadelphia
Favourite Foods: Italian, Ume, Tebasaki, Yakiniku, Mint Chocolate-Chip Ice Cream, Milkshakes
Favourite Artists: A Perfect Circle, ACO, Air, Aphex Twin, Aqualung, Billy Corgan, Björk, Blond Redhead, Boards Of Canada, Chara, Cocteau Twins, Diplo, Dntel, Eluvium, Fourtet, Frou Frou, Funkstorung, Goldfrapp, Hanne Hukkelberg, Jackson and His Computer Band, Jeff Buckley, Jem and the Holograms, Jimmy Eat World, Joseph Arthur, Imogen Heap, Kate Bush, Lamb, LFO, Lovage, Luke Vibert, M.I.A., Manual, Martina Topley-Bird, Massive Attack, Mazzy Star, Mew, Mike Patton, Miles Davis, Mira Calix, Mos Def, Mr. Bungle, Múm, Nine Inch Nails, Radiohead, Outkast, PJ Harvey, Plaid, Portishead, Prefuse 73, Prodigy, Queen Adreena, Red Hot Chilli Peppers, Sade, Sigur Rós, Smashing Pumpkins, SND, Sneaker Pimps, Thawfor, The Cure, The Fantomas, The Jesus and Mary Chain, The Postal Service, The Sherbets, Tin Star, Tomahawk, Tori Amos, Tricky, U2, Underworld, Unkle, World's End Girlfriend
Favourite Movies: Amelie, Before Sunrise, Before Sunset, Being John Malkovich, Crash, Dracula, Eternal Sunshine of the Spotless Mind, Frida, Garden State, Gladiator, Groundhog Day, I Heart Huckabees, Kill Bill2, Lolita, Lost Highway, Matrix, Million Dollar Hotel, Moulin Rouge, Natural Born Killers, Pulp Fiction, Ray, Romeo & Juliet, Sideways, The Fifth Element, The Jerk, The Royal Tennenbaums, Vanilla Sky, Waking Life, Tim Burton films, What the Bleep Do We Know?, Wicker Park
Information
Early Life
Olivia was born in 1979 in Okinawa. Because her father was a US Marine at the time, she moved around a lot. In 1982, Olivia moved to San Diego, California, then back to Okinawa. Later on Olivia moved back to the US (North Carolina) where she attended White Oak High School in Jacksonville. Even more, after two years Olivia moved back to Okinawa.
When Olivia was little, she listened to a lot of classical music that her parents played around her every morning, as well as watching musicals on television. Originally she liked to draw and make art; and even won awards throughout her schooling years for her art.
Olivia started to work on music during her first years at high school. She tried out for a part in a production of the musical The Sound of Music in Japan, but didn't get the part that she wanted. Later, Olivia would attend the illustrious Okinawa Actors School (with alumni such as Amuro Namie and SPEED). While she performed in a concert in 1996, she was scouted for avex trax and was asked to join a new eurobeat dance-unit called Dance & Dream, aka D&D. She accepted, and D&D debuted in 1996.
D&D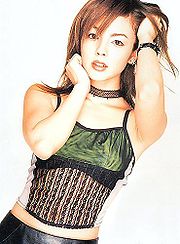 D&D was a eurobeat unit made of Olivia and two fellow band-members, Uehara Aya and Higa Chikano. They debuted in 1996 with the single "IN YOUR EYES", and between 1996 and 1998 released five singles. All of the singles were promoted by being songs used in TV commercials for several companies. The releases only had moderate success, as the highest charting single only reached #25 on Oricon charts. However, their debut album, Love is a Melody ~D&D Memorial 1st~, reached up to #5 on the weekly Oricon charts. D&D's music style was quite heavily controlled and packaged. Olivia is quoted to have said that the time spent there "was fun and I was happy", and she was glad that she did it. As time passed, she would have ideas, such as, "instead of that melody, this kind of melody would be so much better" or something similar, until the point that she got extremely stressed.
After the release of D&D's album, it was decided that the band would disband and separated into two different groups; 'OLIVIA' as Olivia's solo-project and Uehara & Higa, a group featuring the two remaining members of D&D. After only two singles, "Kiss in the Sun" and "Rise in My Heart" (which charted at #35 and #55 respectively), Uehara & Higa were cut from avex trax and disbanded.
Solo Project
synchronicity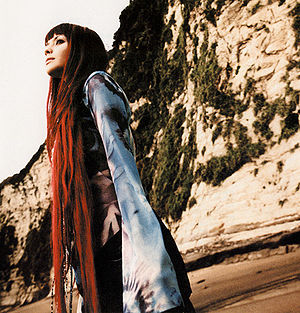 Famous eurobeat pioneer and producer, Komuro Tetsuya, heard of OLIVIA one day and decided that she would be perfect for a project in which he was planning along with Jean Michel Jarre. The project was to make the theme song for the FIFA France '98 World Soccer Cup, entitled "Together Now". The single was released a month after D&D's last album and was released in both Japan and France. OLIVIA herself even features primarily in the music video. This release made Olivia take a step away from her previous euro/dance sound and into a more rock sound.
Ten months after the release of this single, OLIVIA was once again active in the music business. Komuro Tetsuya decided that OLIVIA would work well as a solo artist (much like the former success of Amuro Namie as she graduated from the SUPER MONKEYS). OLIVIA then debuted as a solo artist under avex trax in February of 1999. "I.L.Y." reached #32 on the weekly Oricon charts while re-ACT reached #29, showing the same moderate success as which D&D held.
However, OLIVIA was unhappy with still not having much control over her own career. Her third single, "Dear Angel", while not being composed by her (it was composed by Ebine Yuko) featured OLIVIA's own lyrics in both Japanese and English, and even featured her as an arranger. OLIVIA said she wrote the song in "...slightly sad days" and that at this point she was trying to "create a more complicated sound". From this point afterwards, all of Olivia's works would be her own; composed and written by herself. Before creating songs, Olivia went over artists' songs that she liked (artists such as PJ Harvey and Björk), but found it hard to "...make that kind of music in the Japanese music scene". Hence, Olivia decided to 'balance' out her music style and made "more easy to understand rock".
OLIVIA went on to release three more singles before releasing her debut album, synchronicity, two years after her solo debut. OLIVIA herself said that there was no real concept to the album, as each track sounded different (as the album was a mix of rock, pop, ethereal music and even jazz). The album peaked at #20 on the weekly Oricon charts.
Post-synchronicity
After a hiatus for over a year, OLIVIA released her seventh single, "Sea me". From here onward, she would release under the rock-oriented cutting edge label, whereas before she released under avex trax. By this point, foreign interest in her had grown a lot as OLIVIA's first major fansite, OliviaLufkinOnline.com, was created shortly afterwards. The single itself did not fare that well (#89 on the charts).
OLIVIA's releases became increasingly rare and sporadic from then on, with a video clip collection being released four months later. After this OLIVIA's next single, "Into The Stars", was planned to be released in July with an album released at the end of the year. However, plans were changed as the single was postponed two months to September due to market forces, and an album release also similarly delayed.
Mini-Album Era - The Lost Lolli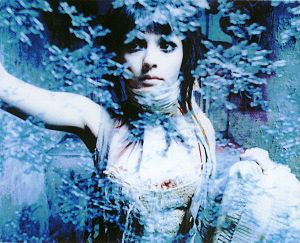 At this point in time, OLIVIA decided on having a complete style change, with all of her releases to be written and sung in English. Her follow-up album turned out to be a mini-album that would be released exclusively at Tower Records, Internal Bleeding Strawberry. The mini-album featured English versions of her two post-synchronicity singles along with an English version of "Dress me Up" and an Old Irish language (Goídelc) version of "Color of your Spoon".
Along side this, in 2003 OLIVIA decided to launch a rare-items fashion label called Black Daisy Ville with her friend Friedia Niimura (Rin Kozue). This fashion line would continue on until 2004 in which a summer line of clothes/items were released. Presently not much has been heard of from Black Daisy Ville.
Internal Bleeding Strawberry would turn out to be the first of four mini-albums to be released in 2003, being followed up with Merry & Hell Go Round, Comatose Bunny Butcher and The Return of the Chlorophyll Bunny roughly one quarter of a year away from each other. These three mini-albums were much like Internal Bleeding Strawberry in which they were only released at Tower Records and sung entirely in English. These three also heavily featured OLIVIA's brother, Jeffrey Lufkin, who helped out with lyrics, composition, instruments and even background vocals and rap for several songs.
To follow up these four mini-albums, OLIVIA released her second full-length album, The Lost Lolli. The primarily featured the best material from her four mini-albums except for two new tracks; Alone in Our Castle and Fake Flowers (as well as two re-arrangements). This album was released nation-wide (though with a limited first press version available at Tower Records) and reached #121 on Oricon charts. The Lost Lolli also used "SpidERSpins (Lost Lolli Mix)" as a radio single for the release. The song also had a music video to go along with it.
Post-Hiatus
Except for a few sporadic concerts, OLIVIA slipped once again into hiatus for roughly two and a half years. One of these concerts was the illustrious HALLOWEEN OF THE LIVING DEAD concert alongside Hyde in October 2005.
Nothing much was heard from OLIVIA, except that she became a model of a fashion magazine. She later said that the hiatus was because at the time of The Lost Lolli's release, she was "feeling pretty depressed", and "started to notice and realize a lot of [her] faults". This was brought out from a "...dark filter through which [she] saw everything", which first came about during the production of her Merry & Hell Go Round mini-album. To counteract this, she flew to Los Angeles where she lived for three months. Later on, OLIVIA would return to Tokyo and re-structure her life; eating healthier foods and making her pace of life a lot slower.
During OLIVIA's hiatus, her sister Caroline debuted in America under the indies label Temporary Residence in October 2005 with the single "Where's My Love". She later released her debut album, Murmurs, in early 2006. OLIVIA herself helped out with the art direction of Murmurs' booklet, by taking photos with Caroline and adding 'Critter Project'-style drawings to the booklet.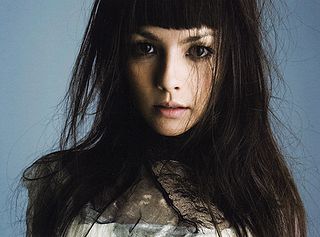 In early March 2006, it was announced that OLIVIA would once again be releasing music in the Japanese music industry. She would play the role of the rival band Trapnest's lead vocalist, Serizawa Reira, for the anime adaptation of the manga NANA. As her first release for this role, OLIVIA sings the first ending theme song titled "a little pain". This was alongside fellow avex rock artist Tsuchiya Anna, who plays the role of Oosaki Nana, the vocalist for Trapnest's rival band Black Stones. Similarly, Tsuchiya sung the opening theme song. The manga's author, Yazawa Ai, asked OLIVIA to sing for the anime when a staff member at avex gave her a copy of OLIVIA's "Sea me" and "Into the Stars" singles. It is reported that she exclaimed, "It can only be her!" when she first heard the music. For "a little pain", OLIVIA first made the general theme to the lyrics, then wrote the song in English. Later on she would change the lyrics into Japanese. The single is about "(Reira's) loneliness, pain and strength," as OLIVIA found that she could relate well to the character.
OLIVIA has said that her musical expression has now changed. Her style "has gotten a lot more detailed", it's "pleasing to the ear" and "a lot cooler". She had to do a lot of research into Reira's character, as she "never really read manga". She specifically wrote the song tailored to the point of view of Reira. She states, "It was fun to sing as another person. Like an actress". She said that she "wrote many different songs", but they sounded too "western and dark", whereas "A Little Pain" had more of a feeling of a "top Japanese band".
When "a little pain" first was released, it reached a position of #8 (her first top 10 position), and two positions below Tsuchiya's single (the opening theme song), which had been released on the same day. After the second week, this single had outsold the total sales for her debut single, "I.L.Y. ~Yokubou~" (which was her highest selling single to date at the time).
OLIVIA would continue to release NANA-related music. The next opening and ending theme songs used after Tsuchiya Anna's "rose" and OLIVIA's "a little pain" were both OLIVIA songs. The single, "Wish / Starless Night", was subsequently released in October.
OLIVIA's first overseas live was held at the Pacific Media Expo on the 28th of October, which was greeted with an extremely warm reception from the audience.
In early 2007, OLIVIA released a new mini-album, entitled The Cloudy Dreamer. Following the mini-album, a Trapnest-themed album was released on February 2nd, 2007 (the same day as Tsuchiya Anna released a similar Black Stones-themed album). Interestingly, The Cloudy Dreamer, though having less tracks and having a less prominent NANA tie-up sold more than the full album. Finally, a best album was released in late March called NANA BEST chronicling not only OLIVIA's but Tsuchiya Anna's work for the NANA anime, as well as, including several unreleased tracks.
On July 6th, 2007, OLIVIA held a concert in Paris, France at the popular venue, La Locomotive, singing songs from NANA anime, The Lost Lolli and The Cloudy Dreamer. She also made a special guest appearance at the Japan Expo on July 6th and 7th.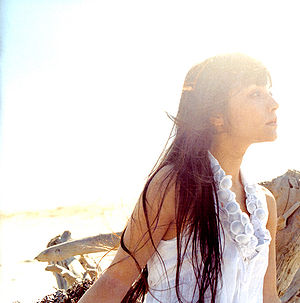 In the same year, a new song, "Bleeding Heart" (a collaboration with her brother, Jeffrey Lufkin) was produced for the Vision Factory compilation album FLOWER FESTIVAL ~ VISION FACTORY presents. The compilation album contains songs set to the theme of 'flowers' by various other artists such as Lead, FUNGO, and hiro. The album was released on March 19th, 2008.
In 2008, OLIVIA released her sixth mini-album, Trinka Trinka, on September 17th. The mini-album featured a new song called Rain, which was used as the second ending theme to K-tai Sosakan 7 drama. The mini-album compiled all new material. Until the mini-album was out there were many changes in track titles such as the highly anticipated song "Real Love" which was premiered during her concert in Paris, it was renamed to "Your Smile". Following the release of this mini-album, OLIVIA held a live show on October 24th, 2008 at Shibuya Womb in which over 600 fans came.
On December 30th, 2008, OLIVIA participated in a duo showcase with INORAN in which she covered a few of his songs such as "Owl's Tear" and "Monsoon Baby". They also talked about their new collaboration single which was released on April 15th, 2009 and named "Sailing free" and it was used as the theme song to the game Sengoku Basara Battle Heroes. "Sailing free" was also OLIVIA's first single in three years.
In 2010, she released her first best album GREATEST HITS. It consists of two discs, with the first containing her greatest hits and the second is a selection of OLIVIA's favorite songs plus two new tracks "Sunlight" and "Be your friend".
In 2013, OLIVIA announced on her official Facebook page, Twitter and blog that she has a new official website. On the website, the singer wrote "new music is in the making", which means that she will make a comeback.
In 2020, OLIVIA shared a snippet of a new song on her Instagram account named "Brave Spirits". She wrote that the song inspired her clothing line of the same name.
Setlist Tracks
Some songs have been performed solely live by OLIVIA. These include:
All You Need Is Love (The Beatles cover) (performed 2007.08.12)
Killing Me Softly (Roberta Flack cover) (performed 2002.12.25)
Like a Virgin (Madonna cover) (performed 2000.10.18)
miss you (performed 2007.12.01)
Pride (In the Name of Love) (U2 cover) (performed 2007.01.28)
Real Love (performed 2007.07.06)
Street Spirit (Radiohead cover) (performed 2007.12.01)
Unchained Melody (The Righteous Brothers cover) (performed 2000.10.18)
Where I End and You Begin (Radiohead cover) (performed 2004.11.13)
Discography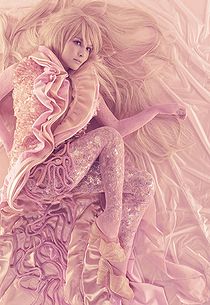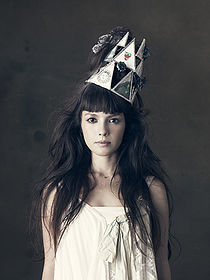 Studio Albums
Other Albums
Mini-Albums
Singles
Digital Singles
Vinyls
Video Releases
Compilations / Other
External Links