Due to an influx of spam accounts getting through and joining the site, user registrations have once again been disabled until further notice as we work on a different solution.
Chara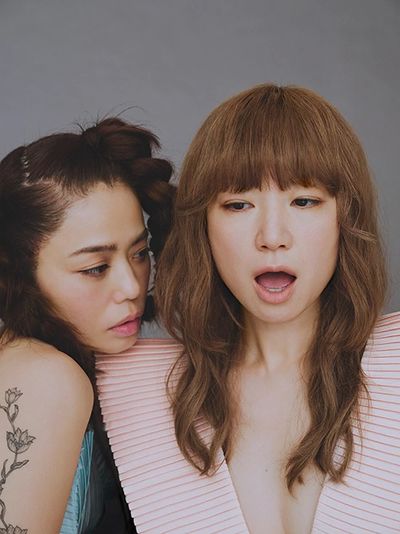 Chara, sometimes stylized CHARA, is a Japanese pop musician and actress, most recognised by her oddly toned voice. She has been cited as the influence for many other artists, such as Shiina Ringo and BONNIE PINK. She is most famous for singing the theme song to the movie Swallowtail, called "Swallowtail Butterfly ~Ai no Uta~" (where she also played a starring role), which reached #1 on Oricon charts. She is also famous for her songs "Yasashii Kimochi" and her duet with YUKI of JUDY AND MARY, "Ai no Hi 3tsu Orange". Common themes in her lyrics include motherhood, innocence, love, beauty, and cheerfulness.
Profile
Information
Pre-Debut - Debut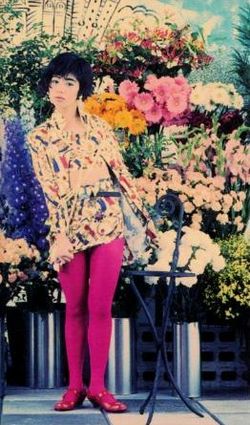 Born Watabiki Miwa, young Chara earned her nickname in her third year at primary school from her teacher (charachara means "scatterbrained") and has been called such ever since. She has always been musically involved; Chara began composing music in her early years of elementary school (her first song was one called "Sayonara" which she composed at the age of six) and played keyboard in a band from her second year of high school. By the time she was 20, Chara had begun singing in clubs like the Shibuya Club Quattro. In 1990 she was signed to Sony Music Entertainment, releasing her debut single, "Heaven", the following year. The single was quickly followed by her debut album Sweet, which reached the low position of #61 on Oricon.
Chara became the centre of attention in the 1990s as a fashion icon, appearing on the covers of magazines such as Anan and Olive. She was even the first woman ever to be on the cover of Rock On Japan, a magazine previously oriented for male rock. Furthermore, Chara's sophomore album would fare much better. SOUL KISS, despite its singles not selling very much, reached a considerable improvement of #14. It would later win the Japanese Grand Prix award for the best new rock artist. In October 1992, Chara would become a radio personality at FM Yokohama; with the show "Yokohama Chara Machi 8-5-7" (横浜チャラ町8-4-7). In 1993, Chara would release her first single to chart on Oricon charts, as "Mujintou ni Watashi wo Motte Itte..." would be used as the Shiseido PJ Lapis CM song (it would reach #66 on the charts). Her popularity would continue to rise and levelled off at around 1993, with her third and fourth albums, Violet Blue and Happy Toy, reaching an increasingly high #4. In 1994 Chara would star in her first movie, the Iwai Shunji directed film PiCNiC where she played the mental patient Coco. She would go on to marry her co-star Asano Tadanobu (who played fellow mental patient Tsumuji) in 1995. Currently, the pair have two children, a daughter Sumire (born 1995) and later a son Himi (born 1999).
Swallowtail to Fame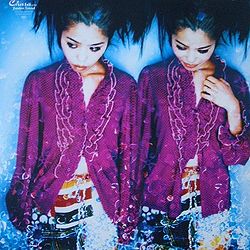 Chara would star in a second movie, Swallowtail, in 1996 as the prostitute Glico. Filming would start in February 1996, and later in May Chara would move to New York to record for the upcoming image album for the movie. After the fim's 1996.09.14 release it would become a hit (it was the most popular movie of 1996), and would win Chara the Japanese Academy Award for Best Actress. The theme song "Swallowtail Butterfly ~Ai no Uta~", which was released under the name "YEN TOWN BAND" (a musical unit associated with the plot of the film) was propelled to the #1 position after the movie's release (it had already been on the market for two months). The accompanying image album for the film, Montage, saw similar success; debuting at #1 in its first week. The album was produced by mogul music producer Kobayashi Takeshi (who further provided the music for the movie Lily Chou-Chou no Subete).
This newly found mega-stardom would also rub off onto Chara's subsequent releases. Her next single, "Yasashii Kimochi", was a hit after being used in the Shiseido Tisera J commercials; reaching #7 on Oricon. Junior Sweet, her next album, proved to be an amazingly successful release - not only gaining #1 on Oricon but selling over 1,000,000 copies.
Continued Career - End of Sony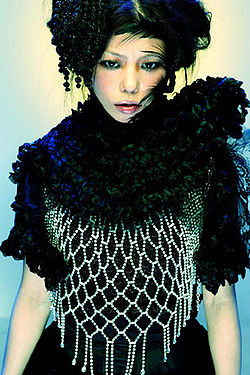 Chara's next few singles would not fare as well as Junior Sweet did. "Milk" would barely break the top 50 and DUCA the top 25. However, her third single since Junior Sweet, "Hikari to Watashi", would break the top 20 as it was used as the Warner-Lambert CALORIO commercial song. This single would fuel the sales for Chara's 7th album Strange Fruits, reaching #3 on Oricon. A further hit for Chara would prove to be "Ai no Hi 3tsu Orange", a duet between YUKI of JUDY AND MARY fame. After several more top 20 hits and a best collection, Chara would collaborate with James Iha, guitarist of The Smashing Pumpkins on two tracks; the title tracks for the singles "Skirt" and "Boku ni Utsushite". This would follow with her 8th studio album Madrigal.
Soon after Madrigal's release, a band that was conceived by Chara in 1998, Mean Machine, released their debut album CREAM. The band was fronted by actress Ito Ayumi (who co-starred in Swallowtail with Chara and currently is known for voicing Tifa Lockhart in the movie Final Fantasy VII: Advent Children). Chara, alongside YUKI was one of the two drummers of the band (as well as this pair being the principle songwriters). Despite being formed so many years before, the band progressed slowly due to the many schedule conflicts between the famous members of the band. The album reached #7 on Oricon charts.
After several sporadic released in 2003 and 2003, Chara would come back for an album called Yoake Mae, which was not as successful as her previous efforts.
Indies - Universal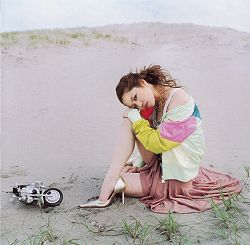 After releasing a special self-cover project album A Scenery Like Me in 2004 (in which she covered many of her old tracks that were popular at the time and added new vocals/arrangements to them) and collaborating in December of the same year with MISIA for the song "Mama Says", Chara would split with her longtime record company Sony. She produced something blue in 2005, a fanclub only release that was completely self-produced. Chara would also release a digital single in this period called "Hikari no Niwa" (光の庭) that was used as the image song for the movie Koutei Penguin. Furthermore, Chara would even collaborate with Tokyo Ska Paradise Orchestra in this time, being the vocalist for them on their single "Sapphire no Hoshi" in February 2006. In mid 2006 Chara would once again make a comeback to the major label music scene; signing with Universal Records. Her re-debut single "Sekai" was used as the Docomo FOMA N702IS CM song, and reached #24 on Oricon charts. This single was followed up by the Fantastic Plastic Machine-produced dance track "Crazy for you". The beging of the new year proved to be very successfully for Chara. She released the "FANTASY" single, which reached #13 on the Oricon; selling 13,000 copies. The single was a great success for Chara being her best ranking single since 2000's "Tsuki to Amai Namida". In February of 2007, Chara released her first album under Unverisal, and her first studio album in two years. The album peaked at #4 on the Oricon; selling over 50,000 copies.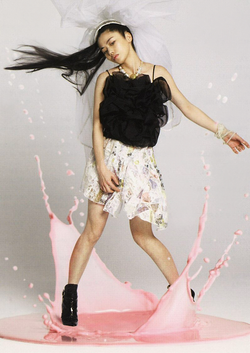 Chara then went on tour to promote the album. During this time she was also a featured on the hip-pop m-flo's final m-flo loves... album, COSMICOLOR. She was featured on the jazz/hip-hop fusion track titled, Love to Live By. Before the album's release there was an animated music video for the song released. Chara re-appeared in in late August. On August 29th she released two things: LIVE LIFE ~Chara's UNION Live House Tour 2007~ a DVD with footage from her recent tour and her 33rd single "Cherry Cherry", which was inspired by 1960's pop songs and the 1973 film American Graffiti.
In 2008, Chara began the year by releasing a new single named "TROPHY" and was used as Toyota "bB" CM song. On June, 25th released her 12th album, honey, where her daughter Sumire appears in the cover. Three months later, Chara releases her first mini-album entitled kiss. The main track "kiss" was the theme song of the movie Snakes & Earrings. The movie is based on the novel of the same name by then 21 year old writer Hitomi Kanehara. The novel went on to win the prestigious Akutagawa Prize and sold a million copies.
In 2009, after more than one year, Chara releases a new single, "breaking hearts". By the same time, sudden news appeared on Chara's official website and Asano's agency's website. According to the message, signed by both of them, Asano and Chara decided to divorce after much discussion. In order to maintain their respect and friendship with each other, they chose to go their separate ways. They further plan to cooperate in their duties as parents of their two children.
In 2012, Chara announced her label transfer to Ki/oon Records.
Discography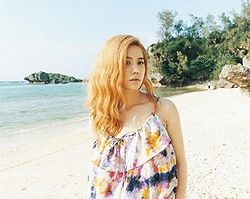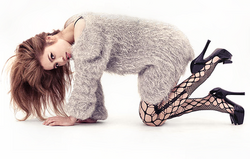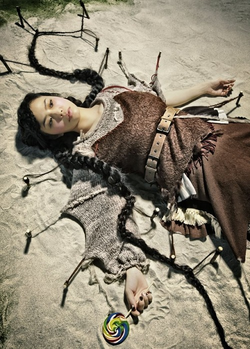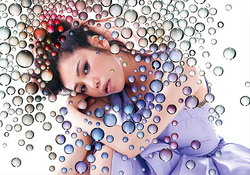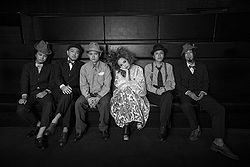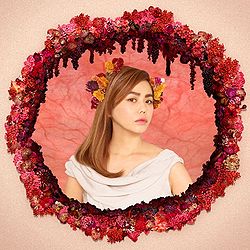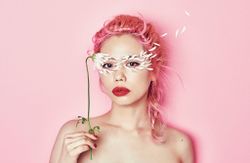 Studio Albums
Best Albums
Cover Albums
Live Albums
Mini-Albums
Split Albums
Singles
Digital Singles
Split Singles
Video Releases
Other Video Releases
Compilations / Other
Filmography
Movies
External Links
<br=/>