Due to an influx of spam accounts getting through and joining the site, user registrations have once again been disabled until further notice as we work on a different solution.
After School (group)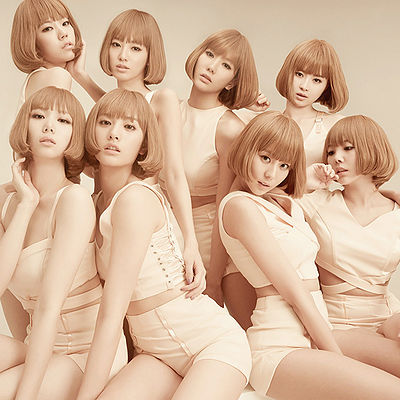 After School (애프터스쿨) (known as AFTERSCHOOL in Japan) was a Korean pop girl group, formed by Pledis Entertainment. They were originally a five member group modeled after the Pussycat Dolls, however in February 2009 Pledis announced After School would become the South Korean Morning Musume and added UEE to the group in April 2009. With their new 6th member, After School released 3 digital singles, but on October 29, 2009 Soyoung left the group. Pledis announced in November 2009 they would be adding a new member that was a trainee with the company. However, on November 17, 2009, 2 new members were revealed; Raina and Nana. On March 17, 2010, before their comeback after the release of their second single, an eighth member was revealed, Lizzy, and on December 31 an ninth member was introduced on After School's MBC Gayo Daejun performance, E-Young. In June 2011, Bekah graduate the group to pursue her original dream of becoming a designer in Hawaii. On April 9, 2012, it was announced that new member, Kaeun, would join the group in May. It was also announced that Leader Kahi would graduate. At the end of December 2014, it was officially confirmed that Juyeon would graduate. In January 2016, Jung-A graduated from the group. In May 2017, UEE graduated from the group. On April 30, 2018, Lizzy left the group.
In February 2011, the group signed with avex, and debuted in Japan participating on Amuro Namie's collaboration album Checkmate!.
In 2019, Lizzy said that the group unofficially disbanded.
Members
Nana (Main Dancer, Lead Rapper, Vocal, Visual) [3rd generation]
Graduate/Former Members
Sub Units
Information
Debut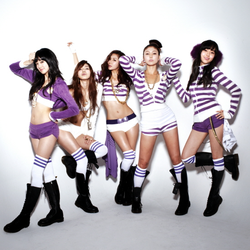 After School trained for two years and was unveiled in December 2008 at the SBS Gayo Daejeon where they performed the song "Play Girlz", which was later included on their debut single, with Son Dam Bi. Son Dam Bi was speculated to have joined the group, however it was later confirmed that Dam Bi would not be a part of After School.
Initially a 5 member girl group modeled after the Pussycat Dolls, After School officially debuted at Music Core on January 17, 2009 with the performances of "AH!" and "Play Girlz". Their debut sparked controversy due to their sexy image, and they received a call from Music Bank asking them not to perform "AH!" due to the program not having enough time to fit them in the schedule. However, on February 4, 2009, After School was chosen to endorse the Adidas "Me, Myself" global campaign. During this month, it was also announced by Pledis Entertainment that along with their Pussycat Dolls concept, After School would model their group after Morning Musume; the members would "graduate" or leave at a certain stage of the group.
In March 2009, After School acquired a behind the scenes reality show on MTV titled Diary of After School. The first episode was aired on March 1, 2009 and spanned for a total of 4 episodes. Following promotional activities for "AH!", After School planned to continue to promote "New Schoolgirl" with "Bad Guy", the third track from their single. However, the track was deemed unsuitable and was banned to broadcast because a single word of profanity was in the lyrics.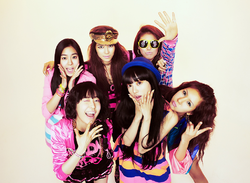 DIVA & 6th Member, U-ie
On April 6, 2009, Pledis Entertainment revealed After School's 6th member UEE and sequentially released the MV teaser for "DIVA", their first digital single. "DIVA" was released digitally on April 9, 2009 and After School debuted the track on "M.net M!Countdown" the same day. With Son Dam Bi opening, they were invited to perform as guest performers for the Pussycat Dolls premier concert in Seoul for 6 consecutive nights.
They released their 2nd digital single "Dream Girl", a remake of Morning Musume's "Love Machine" on May 21, 2009; the song was used as the theme song for the Hello! Project Korea auditions show titled "Great Tokyo Girls". The MV for "Dream Girl" was released on May 22, 2009 and they participated along with Bi, Lee Hyori, and Son Dam Bi at a concert held at Kyung Hee University on May 22, 2009; they performed "AH!" and "DIVA".
In July 2009, it was announced that U-ie would make her acting debut in the MBC drama Queen Seon Duk as the young version of Go Hyun Jung's character "Misil". In the same month After School formed a project group with Son Dam Bi and they released "AMOLED" for the Samsung HP model. The song was released on July 22, 2009 and the MV was released on July 23, 2009. U-ie popularity spiked to stardom with her appearances in the drama Queen Seon Duk, the SBS drama You're Beautiful, and the MBC We Got Married variety show.
So Young's Withdrawal & Neo Ttaemune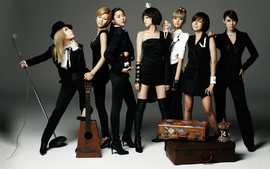 On October 29, 2009, it was announced So Young left the group in order to pursue an acting career. On November 12, 2009, Pledis announced they would return with a new member who was a trainee with the company. However, on November 17, 2009 teaser photos were released that revealed two new members, Raina and Nana. They released three sets of teaser photos from November 17, 2009, to November 21, 2009.
The MV teaser for "Neo Ttaemune", their 2nd physical single, was released on November 23, 2009. Coincidentally, the song was leaked by Girls' Generation Tae Yeon's MBC Chin Chin Radio program. Towards the incident, Pledis Entertainment stated "It is true that the songs can be aired once it is approved, however, songs are usually aired after the official release date of the album. Considering the varying amounts of time each broadcasting company takes to review, we normally send the songs in early. Wouldn't the pattern be broken if the broadcasting companies aired them beforehand?"
Nevertheless, "Neo Ttaemune" was released on November 25, 2009 and the single reached #1 on the online charts. However, in response to Pledis Entertainment's statement, Chin Chin Radio demanded an apology from the company; the radio program stated "The song had completed its review procedures so we didn't pre-release it. It was already approved. People said Chin Chin has done this before. That is not true. They (other companies) apologized for their previous incidents and released corrections on false reports."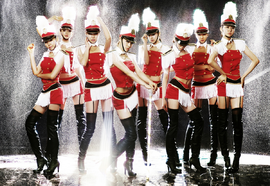 After School debuted "Neo Ttaemune" on MBC Music Bank on November 27, 2009. Following MBC's demand for an apology, Pledis Entertainment apologized on November 30, 2009 saying that the examination schedule had not been followed on their part and that they are very sorry for questioning the integrity of MBC.
The "Neo Ttaemune" MV was released on November 30, 2009 and the song dominated online charts in less than 10 days. They won their first "Mutizen" on SBS Inkigayo on December 20, 2009. They won the "Best Style Icon" at the "2009 Korean Lifestyle Awards" on December 22, 2009.
In March 15, 2010, After School's official website published a new picture of the group as a teaser for their upcoming comeback. In the photo, an unknown eight member appeared. This new member had her head down and no information about her identity was reveled. One day later the identity of the new member was revealed, a 19 years old newcomer named Lizzy. Also on the same date, After School official website stated the date for their comeback as for March 25, 2010.
Orange Caramel & Happy Pledis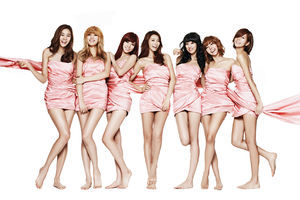 On May 31, 2010, it was announced that After School would split into subgroups. U-ie will not be participating due to her drama activities, leaving 7 members. It was revealed on June 1, 2010, that Kahi would be a solo artist during the solo activities.
In June 6, 2010, the first group was announced, Orange Caramel. The first member was announced on the same day, and this member was Nana. The second member, revealed the next day was Raina. The final member, announced on June 8, was Lizzy. The group's debut mini-album, The First Mini Album, was released on June 17, 2010. Orange Caramel's concept is 'Candy Culture' which means they are be cute and bright, but be innocent and lovely at the same time.
In December 2010, After School released their fourth single "Hazel Eyes". The single, the first on a charity project singles by Pledis Entertainment was released under the stage name Happy Pledis. Bekah did not take part on the release and Pledis only stated that she was taking a two-month vacation in Hawaii.
Solo Activities & Virgin & Bekah Graduation
In February 2011, it was revealed Kahi's solo debut mini-album's title and cover art. The mini-album, Dorawa Nappeun Neo, was released on Valentine's Day.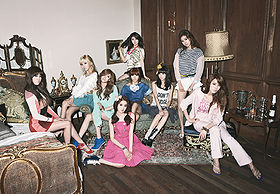 In December 31, 2010, After School participated on the annual MBC Gayo Daejun. The group performed the song "Bang!" and making an interlude, a new member was introduced. The new member, E-Young, appeared dressed with the same outfit as the group playing an electronic guitar solo.
After several months of absence, the group returned in April 2011 with his first album titled "Virgin". That did return with a new member: E-Young, the first and only member of the fourth generation, which would have the lead single "Shampoo" ,The album featured an unknown singer credited as "Pre-School Girl Yun Jo", who is presumably a Pledis Entertainment trainee and/or a new upcoming member for the group.
In June 2011, it was announced that Bekah would graduate from the group to pursue her original dream of becoming a designer in Hawaii, after ending the promotions for VIRGIN. In July 11, Bekah released her graduation digital single "Take Me To The Place", and officially left the group. Bekah did not participate on Amuro's collaboration, as at that time she was probably still in Hawaii.
Debut in Japan & New Member & After School RED and BLUE & DIVA (Japanese Version)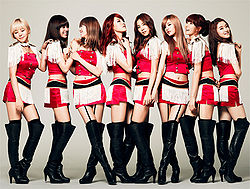 On January 27th, Pledis Entertainment stated that they had signed a contract with a Japanese record label avex trax, in order to start activities in Japan in late March. After School then began operations in Japan through its collaboration with Japanese R & B singer Namie Amuro, with the song Make It Happen for their collaborative album. In March 2012, the song was nominated for Best Collaboration at the MTV Video Music Awards Japan 2012.
After School Japanese website was open. The group, known as AFTERSCHOOL in Japan, first Japanese release was a collaboration track on Amuro Namie's album Checkmate!. This release was E-Young's first official activities as a member of the group.
In August 2011 After School began their official expansion into Japan by releasing their first Japanese single "Bang!", a Japanese version of their third Korean single of the same name.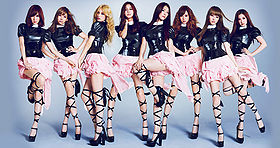 On the same date as Bekah's release, the group that devided two sub units, for promotions and As Blue As Red, the first would have a fierce and strong concept, while the second would have a more cute concept, fans would encourage members of each of sub units, AS Red would be Kahi, Jung Ah, Nana, and UEE, while AS BLUE would be as Jooyeon, Raina, Lizzy and E-young.
On November 23 released their second single which would be the Japanese version of "Diva" this would include "Tap Slap" which is the new version of "Let's Step Up".
Rambling Girls / Because Of You & PLAYGIRLZ & First Concert in Japan & Kahi Graduation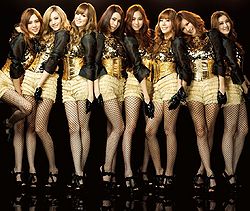 Starting the year the girls released their third Japanese single "Rambling Girls" on what would be their first original Japanese song, this single also included his famous track "Because Of You (Japanese Version)".
Playgirlz, their first Japanese album, was released on March 14, 2012. The album contains all their singles in Japanese, plus also Japanese version of their single "Shampoo" and six original Japanese songs. The regular edition of the album also includes a Japanese version of Orange Caramel single, "Shanghai Romance" as a bonus track. The February 29, 2012, After School released a coupon digitally single, "Just in time", to promote the new album, which was released the following month.
The album debuted at number six on the Oricon album chart, with sales estimated at around 11 000 copies in the first day, and number nine on iTunes Japan. The album debuted at number eight on the list weekly Oricon album with some 16 000 sales. After the release of their first Japanese album, the group began their promotional tour for the album entitled Playgirlz late April. With a total of four dates, the tour began at Zepp Tokyo on April 27, followed by the Zepp Nagoya on April 28 and Namba in Osaka on April 30. The tour ended on 17 June at the Tokyo Dome City Hall, which was also the last time the former leader Kahi was presented with the group.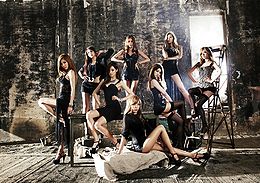 After one year of activities in Japan, in June 2012, it was announced that a new member would join the group, Ka Eun, and that Kahi will officially graduate from After School in June 17th after their Japanese tour ends. She intends to to pursue a solo career and study acting, but will stay with Pledis Entertainment.
It was later officially confirmed that Kahi officially graduate from the group to pursue a solo album and study acting. She stayed with the group until September, at which time he departed the group.
Lady Luck / Dilly Dally & New Member & Flashback & Music Bank Chile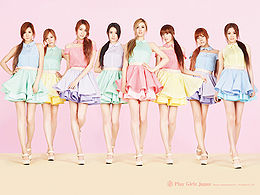 Avex Trax announced through official Japanese website that After School would launch its fourth Japanese single on June 13, 2012, entitled Lady Luck / Dilly Dally, being the last with Kahi as integral as they graduate. The single debuted at number 3 on the list of the Oricon Chart with sales of 7648 copies and number 6 on Oricon Singles Weekly Chart with sales of 13,424 copies, respectively. In late 2012, the sencilo sold over 17,000 copies in Japan.
On April 9, 2012, Pledis Entertainment revealed a new member is added to the group. The next day the member was officially revealed, Kaeun, would join them for their fifth single, released on June 21, 2012. It was also confirmed that the group would release their sixth single Korean in September, then the single was canceled for unknown reasons.
The June 11, 2012, the first teaser image, with all members for their comeback was released. Later that day the title of the maxi-single was revealed, "Flashback", along with the tracklist. The title track, "Flashback" got an "all-kill", completing all online music charts in South Korea.
On November 2, 2012, After School along with several more groups, appeared in Latin America in an event called Music Bank held in Chile Viña del Mar, Chile. These groups not only showed up for the first time outside their continent, but interpreted in Spanish subjects, being also the first time they did.
Cheot Sarang, Heaven and China Promotions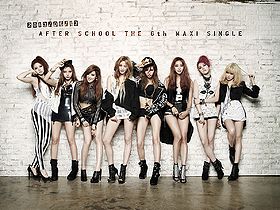 Finally after many failed attempts announcements and a comeback, returning on the 12th of June, "First Love" from his 6th Maxi Single with a sexy concept in which Pole Dance as the main element of the choreography and scene, drawing attention and praise from critics. AFTERSCHOOL held a showcase for the comeback on 13 June at the Lotte Card Art Center. At first Lizzy had to stop their promotions by injury, but after an incident on promotions in a music program, Nana also had to stop their promotions due to a hip injury.
Even in promotions of "First Love" his Japanese comeback was announced with their 5th Japanese single "Heaven" also includes the single "Crazy Driver", this single will be the main song "Heaven" as well as being accompanied by "First Love" a new version on DVD featuring the video. The single was released on October 2, 2013, ranking 6th in the Oricon charts.
After the agreement with PLEDIS "Yuehua Entertainment" The girls begin to promote in china, in various music programs, presenting "Let's Do It and Bang!", the group did not even have time to make an official debut.
Shh, Dress To Kill & Juyeon graduation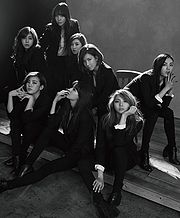 On December 19, the group released their sixth Japanese single music video "Shh" on their YouTube channel.
On January 9th, 2014 the group announced they will release their 2nd full length Japanese album 'Dress to kill' on March 19, 2014. Their 2nd full length Japanese album 'Dress To Kill' will include 12 tracks such as Heaven, Shh, Miss Independent, Overtune, Interlude and more having 'Miss Independent' as their title track. The album will be released in three versions; CD + DVD version which includes their MV for Heaven, Shh, Diva, Flashback and more along with special video of their fanmeeting; CD version with a bonus track for the Japanese version of 'Flashback' and another CD version (mu-mo special) with a bonus track 'Lucky Girl'.
On February 22nd, 2014 it was announced that their single Week scored #1 on various music charts.
In mid-December, it was revealed that Juyeon's contract with Pledis had ended, however they were still discussing Juyeon's future with the group and company. On December 31, 2014, it was confirmed Juyeon would be graduating from the group.
Continued Hiatus & Graduations
Pledis revealed in their plans for 2016 that After School would focus on solo activities and have no plans for a group comeback. On January 28, 2016, it was revealed Junga would be graduating from the group following her contract expiration. On May 31, 2017, Pledis announced that Uee had left the company and would be graduating the group. On April 30, 2018, Lizzy and PLEDIS announced her contract expired and she would be departing the group.
Trivia
Official Fanclub Name: Playgirlz/Playboyz
Official Balloon Color: Yellow
Korean Discography
Albums
Singles
Digital Singles
Compiations/ Other
Japanese Discography
Albums
Best Albums
Singles
Music Cards
Digital Singles
Video Releases
Collaborations
Filmography
Movies
Television
Awards
External Links