New user registrations have been disabled until further notice. If you would like to create an account, please message
Generasia on Facebook
. Thank you!
Yabu Kota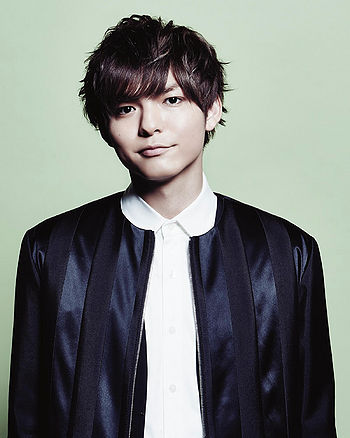 Yabu Kota is the oldest member of the Johnny's Entertainment Hey! Say! JUMP.
Profile
Name: Yabu Kota (薮宏太)
Nickname: Yabu-kun, Yabu-sama, Yabu-chan, Yabu, Koppi, Kou-chan, Kota
Birthday: January 31, 1990
Horoscope: Aquarius
Height: 178cm
Weight: 57kg
Shoe size: 26cm
Eyesight: 2.0(Right) 2.0(Left)
Blood Type: A
Schools: Horikoshi Gakuen (High-school), Waseda University (Human-Sciences Department)
Admired senior: Domoto Koichi
Admired Person: Johnny Depp
Date Entering Johnny's: 23rd September 2001
Favorite Color: Red
Disliked Color: Blue
Favorite Food: Curry Rice, Oden, Boiled Fish, Raw egg over Rice
Disliked Food: Tomatoes, Cucumber
Favorite Fruit: Tangerine
Favorite Sport: Soccer
Favorite Subject: English
Weak Subject: Mathematics
Favorite Animal: Newborn Kittens
Hobby: Listening Music
Family: Parents, Older Sister (4 years older, Kokoro), Older Brother (2 years older, Koichi)
Information
Yabu Kouta entered Johnny's Entertainment on September 23rd, 2001. He was put in the group Ya-Ya-yah where he remained the member with the most face time until his graduation from the group to join Hey! Say! JUMP in 2007.
Trivia
He became the lead singer for a Junior Unit Ya-Ya-yah.
He hates tomatoes, cucumbers and green peaches.
He loves playing soccer.
His favorite color is red.
He is left handed.
He can play the piano and the guitar. He has even displayed talent in lyrics writing.
He is loved by many seniors from his agency.
He and Akanishi Jin (KAT-TUN) are very close, they even bought a puppy together.
He was voted for "Most wanted as a little brother" and "Most wanted as a pet" in idol magazines.
He is like the older brother in the group Hey! Say! JUMP.
He is also very close to Yaotome Hikaru.
His sister was actually a fan of KinKi Kids, and she was the reason Yabu is in Johnny's Ent. She sent an aplication to Johnny's entertaiment without telling him.
He worked very hard, and when he wanted to quit, His mom said she'll buy him a soccer badge so he stayed.
Works
Dramas
Plays & Musicals
[2002] SHOW Geki.SHOCK
[2002] PLAYZONE 2002 Itoshii
[2002] Nintama Rintarou Musical
[2002] ANOTHER
[2003] SHOCK ~is Real shock~
[2003] Stand by Me
[2004] DREAM BOY
[2004] Stand by Me
[2006] Takizawa Enbujou
[2006] One!-the history of Tackey-
[2007] Takizawa Enbujou 2007
[2008] DREAM BOYS
[2009/2010] She Loves Me
[2012/2013] JOHNNYS' WORLD
Gallery
External Links