New user registrations have been disabled until further notice. If you would like to create an account, please message
Generasia on Facebook
. Thank you!
Morimoto Ryutaro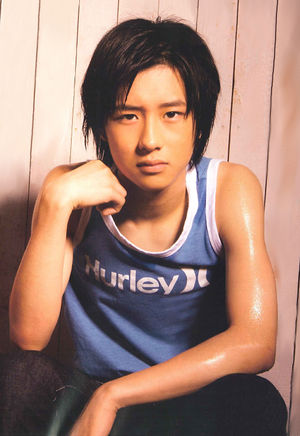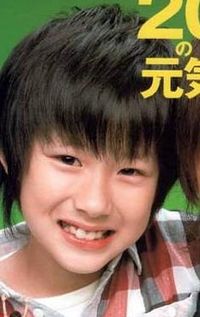 Morimoto Ryutaro is the youngest member of the Johnny's Entertainment group Hey! Say! JUMP.
Profile
Name: Morimoto Ryutaro (森本龍太郎)
Birthday: April 6, 1995
Birthplace: Kanagawa Prefecture, Japan
Blood Type: A
Height: 171 cm
Weight: 58 kg
Shoe Size: 28 cm
Admired senior: Takizawa Hideaki
Hobby: reading Manga
Type of Girl: Happy and not afraid to face any challenges.
Favorite food: Spaghetti,fried food
Dislike: Vegetables.
Favorite animal: Hamster
Favorite color:Yellow
Favorite sport: Baseball
Strong point: Noisy
Weak point: Has a short memory.
Favorite Song: "SHAKE" by SMAP
Favorite TV Show:"Nakai Masahiro no Burakku Variety"
Favorite Movie: "Hana Yori Dango"
Information
Morimoto Ryutaro joined Johnny's Entertainment on August 12th, 2004 after he passed an audition for the Ya-Ya-yah variety program. In 2005 he was placed in the group J.J. Express and later was a member of the group Tap Kids. He debuted with the group Hey! Say! JUMP on September 24th, 2007.
On June 28, 2011, Japanese entertainment magazine Shunkan Josei published a story revealing that Morimoto was caught smoking a cigarette on camera. Images from the issue shows him smoking at 14 in January 2010 and at 15 in May 2010. When questioned, Morimoto stated that "it's fine, don't worry." Johnny's Entertainment quickly issued a public apology and planned to suspend all of Morimoto's activities indefinitely. He will not appear in SUMMARY 2011 and Hey! Say! JUMP will continue their activities as a nine member group now.
Around the begining of January 2012, it is was announced that Morimoto Ryutaro chose to pursue his studies and just continue to support Hey! Say! JUMP's activities even being not a member.
His younger brother Morimoto Shintaro is also a member of Johnny's Entertainment and together they are often called by fans "The Morimoto Brothers".
Trivia
He is the youngest member of the group Hey! Say! JUMP and is the youngest member to debut in the Johnny's industry at the age of 12.
He currently has never had a specific solo in any Hey! Say! JUMP single because he usually takes the lower melody.
Works
Drama
PVs