Due to an influx of spam accounts getting through and joining the site, user registrations have once again been disabled until further notice as we work on a different solution.
Matsuura Aya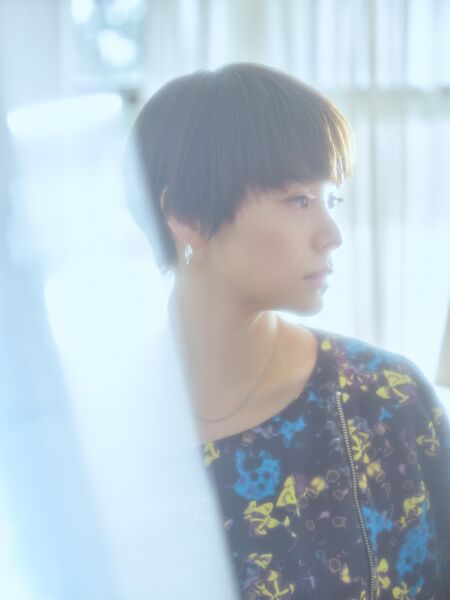 Matsuura Aya (松浦亜弥) is a soloist signed to Up-Front Agency. Since 2001, she was a soloist within Hello! Project until March 31, 2009, she graduated from Hello! Project along with the rest of the Elder Club.
Profile
Name: Matsuura Aya (松浦亜弥)
Nickname: Ayaya (あやや)
Birthdate: June 25, 1986
Birthplace: Hyogo, Japan
Blood Type: B
Height: 157.5 cm
Hobbies: Shopping
Specialties: Tennis
Favorite colors: White, black, pink, color of tears
Favorite word: Love
Favorite season: Autumn
Favorite food: Rice, miso soup, fruits
Disliked food: broccoli, cauliflower, celery, parsley
Hello! Project groups:
Other:
History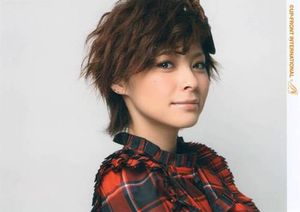 Matsuura Aya auditioned in 2000 for the "4th Morning Musume & Heike Michiyo Protegee Audition", and was selected along with Sheki-Dol to become a part of what was later known as Hello! Project. She debuted in 2001 with the single "Dokkidoki! Love Mail". Her debut public performance with Hello! Project was at the April 2001 Morning Musume Live Revolution 21 Haru concert. Her debut album, First KISS, followed in 2002 after a number of single releases. She then quickly became a favorite amongst Hello! Project fans. Maintaining that sweet and bubbly feel that is evident in all Hello! Project artists, Matsuura is a solid example of solo talent for those who go for this particular flavor of J-Pop, which is certainly not without its fans. It has made her one of the most popular and successful solo artists in the Hello! Project.
To date, Matsuura has released various albums and a collection of singles that have achieved respectable placings on the Oricon chart, though so far she has yet to make it to the top spot. She previously has had radio shows called Let's do it!! and Matsuura Aya no All Night Nippon that started on March 30, 2005. She has also participated in various shuffle units with other Hello! Project artists. In other works, Matsuura has appeared in many CMs, doramas, a few films, and starred in musicals, like Sougen no Hito in 2003, for which she also did the soundtrack.
Matsuura was a co-host of the musical variety show Utawara Hot Hit 10. She was also the main protagonist in the movie, Sukeban Deka Codename = Asamiya Saki. She was one of the most active H!P members in acting, having also been in over half a dozen TV dramas. In 2006, Matsuura and Fujimoto Miki formed a new unit named GAM, and she also became one of the increasing number of Hello! Project acts to perform overseas, with a solo concert in Shanghai.
At the start of 2013 Matsuura's upcoming marriage to Tachibana Keita, the lead vocalist of band w-inds., was announced. She had previously been rumored to be dating him after being seen bringing toilet paper to his home. Matsuura and Keita Tachibana registered their marriage on August 4, 2013, after almost 12 years of dating. They held their wedding ceremony in Hawaii on October 7th. On December 21, 2014, the couple announced the birth of their first child, a baby girl. At the end of July 2018, Tachibana took to his official Instagram account to announce the birth of the couples second child. On December 9th, 2020, her Husband Tachibana Keita shared the news on Instagram, that she gave birth to their 3. child. In 2022, Matsuura had her first entertainment activity in years. She did a CM for Nestcafe. Together with her Husband, she recorded a Song Addicted, that he released on November 25,2022.
Discography
Albums
Other Albums
Singles
Digital Singles
Compilations / Other
DVDs
Photobooks
[2001.12.01] Matsuura Aya 1st Photobook (松浦亜弥 1st写真集)
[2003.02.14] Alo-Hello! Matsuura Aya (アロハロ!松浦亜弥)
[2003.04.11] Ayaya to Mikitty (アヤヤとミキティ) (With Fujimoto Miki)
[2004.01.15] Ma! Chura (まっ!ちゅら)
[2004.06.25] Alo-Hello! 2 Matsuura Aya (アロハロ!2 松浦亜弥)
[2005.03.19] a
Concert
[2002.06.04] First Date (ファースト・デート)
[2003.09.30] Matsuura Aya in Hello! Project 2003 Natsu (松浦亜弥 in Hello! Project 2003夏)
[2004.03.13] Matsuura Aya in Hello! Project 2004 Winter (松浦亜弥)
[2004.07.07] AYA MATSUURA Concert Tour 2004 Spring ~Watashi to Watashi to Anata~ Photobook (私と私とあなた)
[2004.09.28] Matsuura Aya in Hello! Project 2004 summer (松浦亜弥)
[2005.07.06] Nochiura Natsumi Live 「TRIANGLE ENERGY」 (後浦なつみライブ) (With Nochiura Natsumi)
[2005.10.11] AYA MATSUURA & COUNTRY MUSUME ―Hello! Project 2005 Natsu no Kayou Show '05 Selection! Collection!- (Hello!Project2005夏の歌謡ショー 05'セレクション!コレクション!) (With Country Musume)
[2006.04.14] Goto Maki & Matsuura Aya in Hello! Project 2006 Winter (後藤真希&松浦亜弥) (With Goto Maki)
Movie
[2006.09.29] Sukeban Deka Codename Asamiya Saki OFFICIAL PHOTO BOOK (スケバン刑事 コードネーム=麻宮サキ)
Works
Movies
TV Dramas
Radio
Let's do it !!
Matsuura Aya no All Night Nippon (松浦亜弥のオールナイトニッポン)
InterFM: FIVE STARS
Musicals
Essay Books
[2002.06.25] Matsuura Aya Sugao no Memorial (松浦亜弥 素顔のメモリアル)
[2002.09.01] Matsuura Aya no AYA.YA Waarudo Meccha Ayaya! (松浦亜弥のAYA・YAワールドめっちゃあやや!)
[2003.06.25] Matsuura Aya Love (松浦亜弥)
[2003.07.26] Ayaya ni Naritai (あややになりたい)
[2004.03.27] Aya to Ayaya (亜弥とあやや) (With Onuki Nobuaki)
External links
Radio