New user registrations have been disabled until further notice. If you would like to create an account, please message
Generasia on Facebook
. Thank you!
Tamaki Nami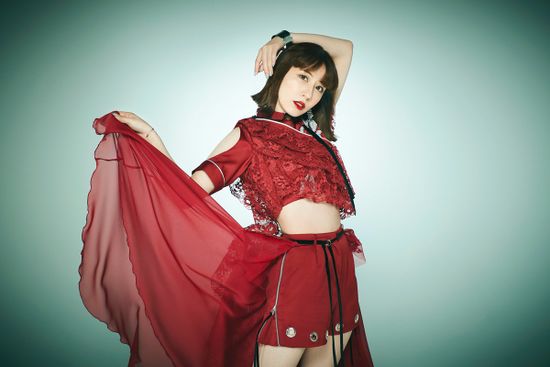 Tamaki Nami (玉置成実) is a Japanese pop singer currently under Warner Bros.. She was chosen the winner from over 5,000 contestants in a star search organized by Sony Music Japan. She made her debut at the age of 15 with the single "Believe" through Sony. In late 2008, she transferred labels to Universal Music Japan, releasing "GIVE ME UP" in March of 2009. In December of 2011, she switched labels to TEICHIKU ENTERTAINMENT and released her 21st single, "LADY MIND". In 2014, she once again switched labels to Warner Home Video and released her 24th single "Vivid Telepathy".
Profile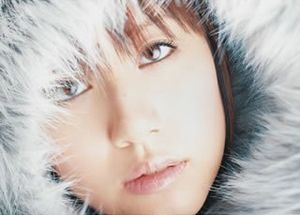 Birth Name: Tamaki Nami (玉置成実)
Date of Birth: June 1, 1988
Blood Type: O
Biography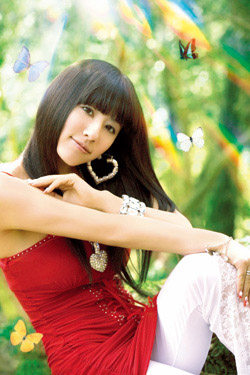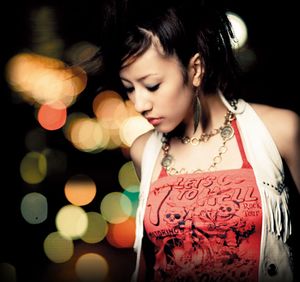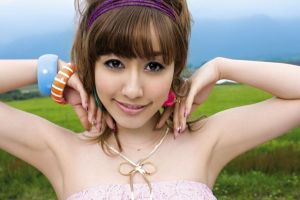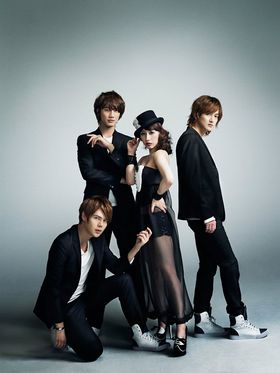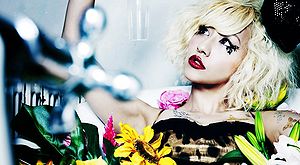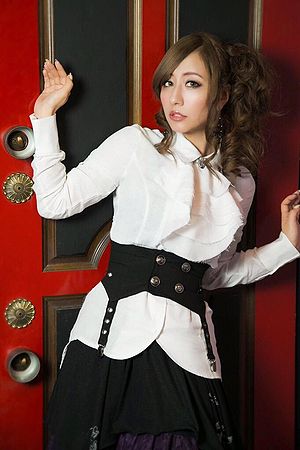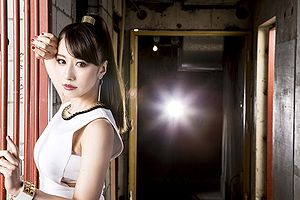 Tamaki Nami was born on June 1st, 1988 in Wakayama. Her parents named her "Nami" with the first kanji "成" coming from "seikou" (成功; success) and the second kanji "実" meaning "fruit"--thus, the hope that the "fruits" of her "successes" will grow. She began learning classical ballet at the age of 3. From an early age she longed to be an entertainer, not necessarily a singer--at first, she wanted to be a ballerina, then a parade dancer, then any type of dancer. Finally she settled on singing due to her admiration for Janet Jackson, and started doing strength training to become more like her. Starting in 1999, she attended an actors' school.
Between the years 2001 and 2002, Tamaki was a contestant in a star search competition organized by Sony Music Entertainment. She eventually won by singing the Destiny's Child's song "Survivor" at the contest finale in 2002 at Zepp Tokyo. She rose to stardom with her debut single "Believe", which was released on April 23rd, 2003 when she was only 15 years old. The titular song was used as an opening theme song for the anime Mobile Suit Gundam SEED. It reached #5 on the Oricon weekly charts, where it charted for 24 weeks and sold 194,167 copies.
In 2008, after five years of being with Sony Music Entertainment, she transferred labels to Universal Music. Her last Sony release, the remix best of album TAMAKI NAMI REPRODUCT BEST, was simultaneously released with "GIVE ME UP", her first single on the new label. They were released on March 25th, 2009. In 2011, Nami announced that she transferred labels to the TEICHIKU ENTERTAINMENT, INC. sub-label Imperial Records. She released her first single with the new label called "LADY MIND" in January 2012 produced by DJ Osawa Shinichi. Since then, she has released two more singles under the same label until 2014 where she transferred to another label, Warner Bros..
In 2014, Tamaki announced that she had become frustrated as she was having trouble singing her songs. She then went on to state that she had been struggling with sinitus since a young age and had regularly been receiving treatment, but decided to get surgery to fix the problem. Once recovered, she said that she felt good and no longer had problems. However, in 2015 she was diagnosed with vocal nodules as she had been having pain while singing once again. Tamaki stated that she would be receiving treatment during her current activities and that her plans for her upcoming musical would continue as planned. Due to her condition, she had to cut back her performance set-list while promoting for "Everlasting Love", her 25th single which was released under SPACE SHOWER MUSIC.
Her 26th single, "Connect the Truth", was released August 5th, 2020 under Lantis.
Discography
Studio Albums
Best Albums
Cover Albums
Singles
Digital Singles
Video Releases
Other Video Releases
Compilations / Other
Filmography
Movies
Publications
Books / Photobooks
[2004.03.30] greeting
[2005.01.26] TN
[2005.12.22] PIANO COLLECTION
[2006.03.24] Nami Kore (ナミコレ)
[2007.03.19] Body & Beauty ~essay & exercise~
[2011.02.24] Gekkan NEO Nami Tamaki (月刊NEO 玉置成実)
Trivia
Favorite Artists: Janet Jackson, Madonna, Britney Spears
Favorite Food: Nikujaga (Meat and Potato Stew)
Least Favorite Food: Eel, Eggplant, Kikurage Mushrooms
Favorite Color: Red
Favorite Fashion: Interested in fashion, but no specific brands.
Favorite Anime: Urusei Yatsura
Favorite American Drama: Buffy The Vampire Slayer
Most Desired Item: A piano
Most Desired Place To Visit: Disneyland in Los Angeles, California
Dreams & Goals: To make people happy and always smiling, not only for the people in Japan, but for everyone around the world, and to always improve.
External Links