Due to an influx of spam accounts getting through and joining the site, user registrations have once again been disabled until further notice as we work on a different solution.
Sandara Park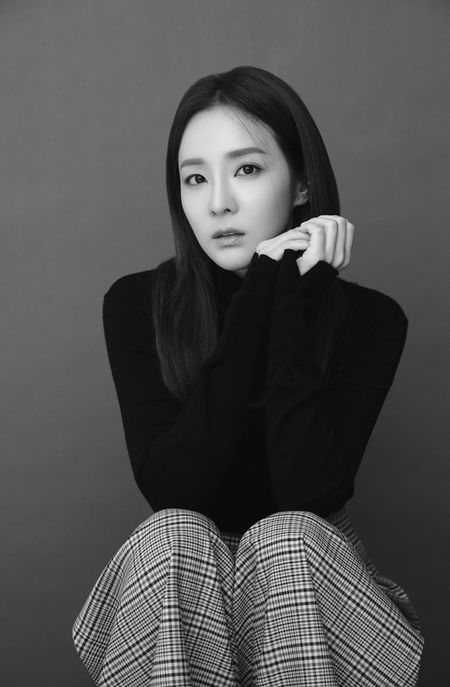 Sandara Park (박산다라) is a South Korean artist currently under ABYSS Company. She was a member of the Korean pop girl group 2NE1 and goes by the name of Dara (다라) or just Sandara (산다라). She began her career in the Philippines as a singer and actress known as "Sandara" or "Krung Krung" by fans.
Profile
Stage Name: Dara (다라), Sandara (산다라)
Birth Name: Sandara Park (박산다라)
Birthdate: November 12, 1984
Birthplace: Busan, South Korea
Height: 162cm
Weight: 40kg
Languages: English, Tagalog, Chinese
Family: Brother (Cheon Dung (MBLAQ))
Hobbies: Listening to music, internet
Specialties: Dancing, singing, acting
Favorite Color: Pink
Labels:
Information
Early Life
Sandara Park migrated to the Philippines at the age of 8 after her father's business closed down due to financial difficulties. It was in 1995 that her whole family went to Philippines to start all over again. In the process, she learned to speak English and Tagalog. She also went to Center for Pop Music for music lessons.
After migrating, Park's family found it hard to make ends meet. In order to help, Sandara took courage to audition in ABS-CBN's reality talent search show, Star Circle Quest.
Star Circle Quest and Career Boom
Encouraged by then ABS-CBN Talent, Pauleen Luna, Sandara tried her luck and auditioned in the said show. As the show progressed, Sandara experienced a lot of harsh criticisms that won the heart of the audience. Despite her lack of talents, her charisma, novelty and large number of growing fans placed her as the contest's one of runners-up.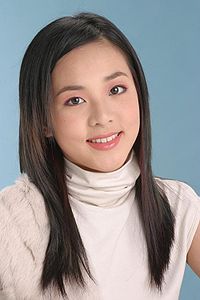 Although she didn't win the contest, Sandara went on and became the most popular of her batch in the contest. She became the favorite TV commercial endorser, ratings on her TV show raised up and her live events were packed with adoring fans.
In late 2004, she went to South Korea. It was then she was first acknowledged in Korean Pop culture. KBS made a TV documentary about her and she was invited in various TV specials in Korea
Popularity Wanes
After Sandara came back from South Korea, she found that her popularity gradually started to die down as new batches from other reality shows of her mother network took center stage. She was mainly affected when another Asian reality show contestant turned actress, Kim Chiu, became the next popular ABS-CBN star. Chiu was soon favored more by the network's management.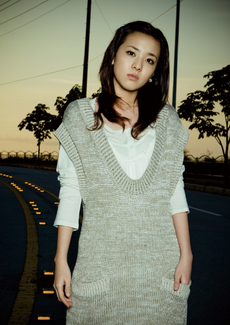 By late 2006, Sandara tried a comeback as she signed a film contract with Regal Films. But after quiet months of no projects, Sandara had finally decided to move back to South Korea and quit Filipino show business for good.
YG Entertainment
Sandara Park left Philippines for good on August 1, 2007 and went back to her hometown in South Korea. On August 2, YG Entertainment reported that they already signed her on their company. Impressed on her talents and her multi-lingual ability she showed when she visited South Korea on 2004, YG Family expresses their confidence on making her the next BoA. She debuted in Korea in 2009 with the group 2NE1.
Shortly after the release of BIGBANG and 2NE1's collaboration song "Lollipop", netizens found an old photo shoot of Dara in a men's magazine called "UNO". The magazine featuring her on the cover in a corset, bikini bottom, and holding a whip. She was also featured inside the magazine with a 9 page spread dressed scantily clad. Korean press described those photos as "disturbing" and "inappropriate", 'especially considering that Dara's image is an innocent and sweet one'.
Dara's hairstyle used in the Lollipop photos and music video became famous. The style first appeared in an issue of Marie Claire with Han Chae Young as its model, though it became a trend to follow after the release of the Lollipop MV. Various girls posted photos of them wearing the hairstyle in their Cyworld pages.
In July 2009, YG has revealed that he thought Dara would not debut, because her abilities were almost just there. However he expressed his satisfaction on Dara being the most hard-working member,
she is a friend who made the impossible possible.
Philippine Discography
Mini-Albums
Korean Discography
Digital Singles
Collaborations/Other
Philippine Filmography
Movies
Television
Other
Voice Actress
Korean Filmography
Dramas
Television
Music Video
Commercial
Video Games
External Links