Due to an influx of spam accounts getting through and joining the site, user registrations have once again been disabled until further notice as we work on a different solution.
Shiina Hekiru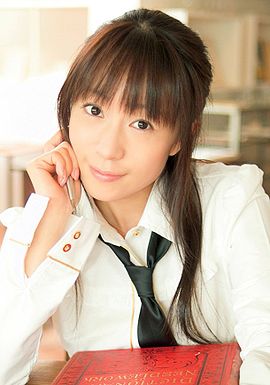 Shiina Hekiru (椎名へきる) is a Japanese pop-rock artist and seiyuu. She made her musical debut in 1992 as part of the Idol group Hummingbird, and later made her solo debut in 1994. Slowly over the years Shiina has been trying to distance herself from her original made-up idol image. With the release of her Baby blue eyes album her musical styling switched over to a pop/rock sound. She is Japan's third best selling seiyuu, with over 1,202,018 copies of her releases sold.
Profile
Stage Name: Shiina Hekiru (椎名へきる)
Real Name: Shiina Makiko (椎名牧子)
Date of Birth: March 12th 1974
Height: 152cm (5')
Weight: 38 kg
Measurements: 77-58-83
Blood Type: A
Strength: Tries her best at everything
Favorite Artists: White Snake, VOW WOW, Europe, Dream Theater, AC/DC, Andrew W.K.
Interesting Fact: Shiina is not a big fan of meat and doesn't eat it very often. She used to really dislike beef.
Information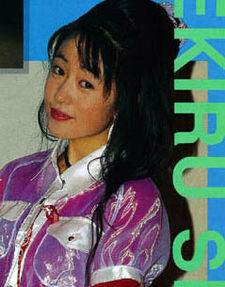 Shiina Hekiru wanted to grow-up and become an actress. As she grew older she released that she wasn't the right height and thought that she lacked the physical appearance to be a stage actress. She then decided to become a seiyuu, where her physical appearance wouldn't matter.
Shiina first put in an application to Arts Vision Production Company before she even graduated from high school. During her sophomore year of high school she auditioned and chosen as a finalist. In her junior year of high school she left home and entered the Arts Vision's associated seiyuu school. Two years later, fresh out of high school Hekiru started her career as a seiyuu.
During this time, Shiina was determined to make a living and do it all on her own. She took on tons of odd end jobs to pay her bills, and didn't rely on her parents for any money. Because of those experiences Shiina learned not to take things for granted and to try her best in everything she does.
Shiina went through some hard times, where she could barely could make enough to eat. While she could have found better paying jobs, she deliberately applied for ones where she would have to speak and use her voice a lot, to help train her voice.
In 1993 Shiina played the voice of Toreishi Mina in the Idol Defense Force Hummingbird anime. After the release of the anime, Shiina with the other seiyuu's from the anime got together and formed the idol pop group Hummingbird.
In 1994 Shiina released her debut solo album, Shiena. The album was a flop, only reaching until the lower part of the top 100. Later on that year she played one of her best-known roles as Shido Hikaru from Magic Knights Rayearth, and her popularity started to increase. The pop group Hummingbird would later call it quits that year.
Shiina is also a well established radio personality. Her first radio programs started in October of 1995: Suppin Smile and Shine in Naked, both of which have since ended.
In early 1995, Shiina released her first single "Setsunai Egao" and followed up a month later with her second album, Respiration. Since the beginning of her career, she has fought to portray the image she wanted people to see. During these releases she tried hard to shed her overly-made up idol image that she represented while in Hummingbird and on her debut album. Though over the course of her next couple albums she was still considered an idol. Shiina embraced a more natural image with her third album, No Make Girl. The title itself refering to her being a "no-makeup kind of girl."
Shiina's fourth album, with a will was a large success. The album reached #13 on the Oricon chart, and is still one of the best selling seiyuu albums. For the album Shiina was finally able to escape her complete idol image. The music video for "Sora wo Akiramenai" had her singing in front of a rock band. Shiina herself listens to hard rock, so she started to incorporate elements of rock into her music. She also was given new producers, Takeshi Shingo and Noware Yokouchi, who help Shiina work towards a more rock sound.
In 1997, Shiina released a few light pop/rock singles, such as, "MOON LIGHT" and "Kaze ga Fuku Oka". Her next single was special, "Hyoryusya", was a duet. The duet was with Yamada Shinya, the former drummer of the Japanese hard rock band LUNA SEA.
On 1998.01.21, Shiina released her tenth single, "Graduater". The song at first wasn't a big deal, but after she made an appearance on Pop Jam and performed the song, it caused it to became a big hit.
With her next album she became extremely involved. On Baby blue eyes Shiina was allowed to select the songs she wanted for the album, unlike in the past. This album has caused a shift in musical style, moving more into the rock genre.
Shiina has since been putting out her own breed of energetic pop/rock music. Her music continued to gain a heavier rock sound and her 11th single, "Dakishimete" was the first time she worked with DAITA, the former guitarist from SIAM SHADE and it was the first time that she wrote the lyrics to the title track. Since then she has continued to work with him quite often. Shiina's sixth album, Face to Face had an even heavier sound to it. The new sound worked for Shiina as the album reached #6 on the Oricon, making it her highest charting album. Despite the album's success, her producers left the label, leaving her for other producers with different visions.
1999 was a successful year for Shiina. She released two extremely successful singles produced by PIPELINE PROJECT: "Everlasting Train -Owarinaki Tabibito-" and "-Akai Hana- You're gonna change to the flower". The song were used as the first and second opening themes to the Eden's Bowy anime, where Shiina played the voice of the main characters Elisiss and Jsieda.
In 2000, Shiina started working with Akashi Masao, whom rose to fame in the 1990s working with B'z and ZARD. He started producing and arranging Shiina's new material. "BESIDE YOU" was her first single working with Akashi, and it was the lead-in single to her seventh album, RIGHT BESIDE YOU. The album didn't match the success of its predecessor, and it only reached #19 on the Oricon. It was released on the same day of Shiina's b-side collection album. Over the next year Shiina continued to work with Akashi, arranging and producing five of her singles and her PRECIOUS GARDEN album.
Late into 2001, the record company once again gave Shiina a new producer, one who they thought would help her create the kind of music she wanted. They gave her Japanese rock musician Kine Naoto, whom rose to fame in the 1980s as the vocalist for the band TM NETWORK. To celebrate their new partnership the two decided to create a singles promotion, by releasing four Kine produced single, one every month for four months. The following album, Sadistic Pink, was co-produced by Kine and Katsuragi Tetsuya and peaked at #19 on the Oricon.
Kine Naoto continued to produce Shiina, and composed all the music for her singles. Her tenth studio album, 10 Carat, was her first album to be soley produced by Kine. After this album, Kine started to call upon other composers to help write the music for Shiina's singles. "Standby!", was her first single not to be composed by Kine since her took over her production. For her next single, "Color", Shiina was allowed to write the lyrics and the music.
On September 9th 2004, all Shiina's old 8cm CD singles were re-released as 12cm CDs. This was all done to celebrate Shiina's tenth anniversary as a solo singer.
In 2006, Shiina and Kine banded together to form the rock band, Hidamari. The group released one single, "Size Up", and soon after disbanded, with Kine returning as Shiina's producer. Around this time Shiina's sales and ranking begain sinking. Her 36th single, "Power Of Love / Reborn ~Onna wa Umarekawaru~" became her first single to chart outside the top 40 since her debut single. Her next single, "Eternal Circle", failed to chart within the top 50. The following album, Rockin' for Love, peaked at #50. This also ended up being Shiina's last album produced by Kine Naoto. Since he worked with Shiina for six years, he is her longest running producer.
After a year of no new releases Shiina released a complete singles collection abum on March 12th 2008. Best! ~Single Collection~ was released with two discs, containing almost everyone of Shiina's singles. The album was originally set for release on December 19th 2007, but was later pushed back.
In June 2009, Shiina announced her transfer from Sony Music Entertainment to Lantis along with her 15th anniversary original album, Rock Rose.
Discography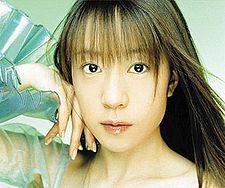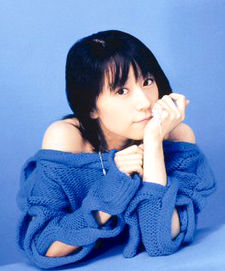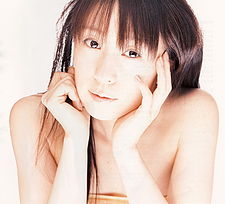 Studio Albums
Best Albums
Singles
Character Releases
Compiltions / Other
VHS / DVDs
External Links