New user registrations have been disabled until further notice. If you would like to create an account, please message
Generasia on Facebook
. Thank you!
Lia Kim
Lia Kim (리아킴) is a South Korean dancer, choreographer, and CEO and co-founder of 1MILLION Dance Studio, where she is also an instructor.
Profile
Stage Name: Lia Kim (리아킴), Funky Lia (펑키리아)
Birth Name: Kim Hyerang (김혜랑)
Birthdate: May 24, 1984
Birthplace: Seoul, South Korea
Current Location: Yangpyeong-gun, South Korea
Education:
Choreography Teams:

WINNERS (2003–2006)
INSANE BRAIN (2006–2014)

Dance Studios:
Information
Lia Kim is a dancer, choreographer, and trainer hailing from South Korea. She serves as the chief choreographer of 1MILLION Dance Studio in Seoul, a YouTube sensation with more than two million subscribers and three hundred million views. She has also worked as a dance trainer for the biggest influencers in the South Korean entertainment industry such as JYP, YG, and SM Entertainment, as well as CJ E&M and LOEN Entertainment, earning credit to many of K-Pop's most iconic choreographies.
Lia's fell in love with dance during her last year of middle school in 1999 after watching Michael Jackson perform during his concert in Korea on television. Instead of going to college, she attended dance academies to master the basic techniques and joined the WINNERS dance crew, through which she taught a class for gifted students. Hyun A, Hyoyeon and CL were some of her students.
Professionals soon recognized Lia's talents. She scored the chance to show off her choreography on television through a 2005 commercial for Samsung's Anycall phone where she and Lee Hyori performed a routine she choreographed. In her early twenties, Lia placed first in the popping and locking categories of a local street dance competition titled "4 DA Next Level." She went on to second place in the popping category at the "Euro Battle" held in Portugal, and she was the popping winner at the "World Dance Competition" and "POP LOCK LAIDIES."
To stand out from others, Lia joined multiple talent audition shows like "Star Audition 2" and "Dancing 9" marked a low point in her career, as the panel of judges included her former students Hyoyeon and Yuri of Girls' Generation. Despite this, Lia felt that "it became an opportunity to make [her] name known." She followed up by working on songs like Sunmi's "24 Sigani Mojara" and "GASHINA" and TWICE's "TT" that became commercial hits. Lia said, "People were [now] curious to know who choreographed the dances. Choreographers began receiving the same level of respect as producers and songwriters."
As an international choreographer, Lia has choreographed dance routines for many pop artists and bands such as TWICE, BoA, EXID, Girls' Generation, Wonder Girls, Sunmi, 2NE1, miss A, Jay Park, f(x), Son Dam Bi, Jang Woo Hyuk, GOT7, 2PM, After School, Playback, Melody Day, Wanna.B, and Dreamcatcher. Lia has judged dance competitions and reality shows such as "Astro Battleground" and "World of Dance." She served as a judge for 2016 "World of Dance" in South Korea, and participated in "Urban Dance Camp" 2016 and "Fair Play Dance Camp" 2016 as as a main instructor. Lia was also the lead choreographer for one of singer Lee Hyori's concerts. Lia has also performed at various international events. She was the opening act of the "Jarret Show" at the 2017 New York Fashion Week.
Apart from dance, Lia owns the fashion brand "GΔCHI". The brand's name is the romanization for the Korean word 가치, meaning "value." Coincidentally, Gachi is the same phonetically as the word 같이 or "together." The brand dedicates itself in reminding society the importance of value and worthiness in everyday life. In 2016, Korean streetwear brand KORELIMITED collaborated with GΔCHI. The collaboration was named "KORE X GΔCHI" and was the first of its kind. The brand offers an exclusive range of jackets, shirts, hats, and joggers. Lia is also a fashion designer and had an online fashion store called SHOP LIA.
Filmography
Television
Radio
Publications
Memoirs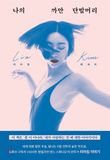 Notable Choreography
Awards
Note: Some awards between 2004 and 2009 are with her choreography teams WINNERS and INSANE BRAIN.
[2004] Soul Party: Poppin Winner
[2004] Dosi Hip-Hop Festival: Hip-Hop Winner
[2004] Funk Stylers Battle Vol. 1: Locking Winner
[2004] O.G.S Party Korea-Japan Battle: Poppin 2nd Place
[2004] Japan Osaka dance delight: 3rd Place
[2005] B-BOY Challenge: Locking 2nd Place & guest show
[2005] Japan dance delight vol.12 Final: 3rd place
[2006] POP LOCK 2:2 Battle: Poppin 2nd Place
[2006] Street Dance World Championship: Locking Winner
[2007] World Championship: Poppin Winner, Locking runner-up
[2007] 4DA NEXT LEVEL INTERNATIONAL: Locking Winner
[2007] UK B-Boy Championship Korea: 2nd Place
[2008] POP LOCK LAIDIES: Poppin winner
[2008] 4DA NEXT LEVEL INTERNATIONAL: Locking 2nd Place
[2008] 4DA NEXT LEVEL INTERNATIONAL: Poppin Winner
[2008] Battle Of Heroes: BEST4
[2009] Euro Battle in Portugal: Poppin 2nd Place
[2009] Funk Style Sessin Korea: Locking Winner
[2009] Funk Style Sessin Japan in Tokyo: Locking Winner
[2018.02.14] 7th Gaon Chart K-Pop Awards: Choreographer of the Year
[2019.08.01] MBC Plus X Genie Music Awards: The Performance Creator Award
[2019.10.30] Korean Popular Culture & Arts Awards: Minister of Culture, Sports, and Tourism's Commendation
Trivia
Her preferred dance shoes are Nike Shox TL and M2K Techno
She has two dogs named E-ho and Lilly.
She does agility with her dogs.
External Links