Due to an influx of spam accounts getting through and joining the site, user registrations have once again been disabled until further notice as we work on a different solution.
Daoko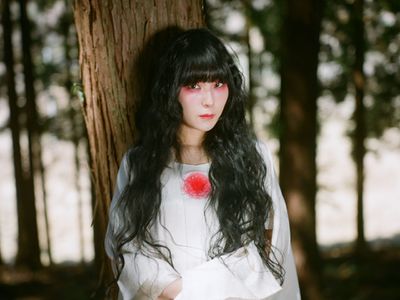 Daoko (ダヲコ) is a Japanese pop singer from Tokyo. She first made her debut posting rap music on Nico Nico Douga and was later signed to the indie label LOW HIGH WHO? PRODUCTION in 2012. For the first few years of her career Daoko had to keep her face hidden, seeing as her school had a strict policy about their students being part of the entertainment industry. In 2015, she signed to with the label major TOY'S FACTORY. Since graduating from school, Daoko has been showing her face starting with her 2015 single "ShibuyaK / Samishii Kamisama". In June of 2019, she created her own indie label called teftef, but her first release under the label didn't come until 2021.
Profile
Stage Name: Daoko (ダヲコ)
Previous Stage Names: だをこ (read as "daoko", used during Nico Nico Douga activities until 2012), daoko (2012-2015), DAOKO (2015-2021)
Birthday: March 4, 1997
Family: Father, mother, older sister
Hobbies: Drawing, painting
Information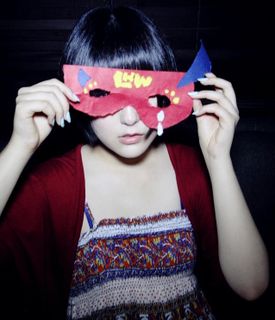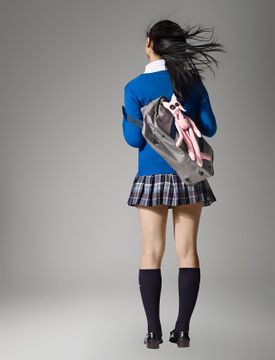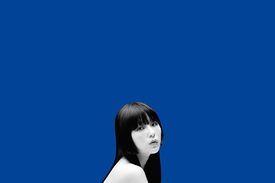 Early years & discovery
daoko first began writing and recording songs with her family's shared iMac in their living room. She used GarageBand software and the built-in microphone on the computer to record her voice. She chose various free tracks (for example, Vocaloid songs) from the internet and tried to remake them in her own style by following the melody and lyrics. Her whispery vocal style was not intentional at first, it was just something she ended up doing because she didn't want her voice to carry too far from the living room as she sang. When she got her own personal computer in her room, she used that to record her demos.
In her third year of junior high school, she began to post rap music on Nico Nico Douga, under the name "daoko" with the handle "meme" (it is unknown if the handle connects to the song "ME!ME!ME!" that she was later featured in). Through that, she met Jinmenusagi, who was on the indies label LOW HIGH WHO? PRODUCTION, and who in turn introduced her to the president of the label. By the time of her entrance into high school, she had acquired a contract with the label under the name daoko. However, because the girls' school that she attended forbade their students from entering the entertainment industry. she had to hide her face.
2012-2015: Indies activities & switch to major label
Her first activity as an artist under LOW HIGH WHO? was to provide backup vocals for labelmate Fukashigi/wonderboy's 2012 song "Sekai Seifuku Yameta". Her debut EP, Shoki Shojo, was released a few weeks later as a free download from LOW HIGH WHO?'s website. Her first full-length album, HYPER GIRL -Mukougawa no Onnanoko- dropped in December of 2012.
☆Taku Takahashi of m-flo liked her music, which led to m-flo collaborating with her in the song "IRONY" in September of 2013. It was then used as the theme song for the movie Taka no Tsume ~Utsukushii Elleair Shoushou Plus. On the same day of the "IRONY" single release, she also released her second EP through LOW HIGH WHO?, UTUTU EP. Following the same pattern of her first releases, her second full-length album GRAVITY was released in December of that year.
2014 was a year of collaborations for daoko. She caught the eye of film director Nakajima Tetsuya, and her song "Fog" (originally included in her debut full-length album) was used in his film Kawaki. In April, fellow LOW HIGH WHO? artist Paranel released his Time Limit Parade album, on which daoko provided some backing vocals for one song. In November, she worked with TeddyLoid to provide the song "ME!ME!ME!" for Studio Khara and Hideaki Anno's video series entry into the Japan Animator Expo, and attracted a great deal of attention worldwide. Then, on Christmas Eve, she released her third EP, Kireigoto EP. All the songs on the EP were written and produced in collaboration with koducer.
In 2015, several major label record companies competed over her, but she eventually chose TOY'S FACTORY to make her major label debut. Her final album through LOW HIGH WHO?, Dimension, was released in February.
2015-2017: Major-label debut, THANK YOU BLUE Era
Only a month after the release of Dimension, around the time she graduated high school, she released her first album through Toy's Factory, DAOKO. However, since the promotion for the album took place while she was still in school, she continued to hide her face. She held her first one-man live at Shibuya WWW in August and tickets were sold out the day they were released. At the time of her major debut, she also changed her stage name to be DAOKO, all-uppercase.
Her debut major-label single "ShibuyaK / Samishii Kamisama" was released in October 2015, and since she was fully in the clear from high school, she also revealed her face for the first time in the promotional material and jacket photos for the single.
In January 2016, she went on her first tour, called "DAOKO THE FIRST TOUR". Although it was called a tour, it was really only a one-man live performance, as it only had one show in Shibuya. Footage was included on the limited edition A version of the DVD for her second single. On August 14th, she appeared on the Amazon streaming series Invisible Tokyo, speaking openly about her connection to music and her struggles as a human. In September she released on her second single, "Moshimo Bokura ga GAME no Shuyaku de / Daisuki with TeddyLoid / BANG!", which was a triple-A-side single consisting of four songs that had also been used for recent CMs for various products. "Daisuki" was her second collaboration with TeddyLoid. He later released some remixes of the song on his EP Silent Planet Vol. 3. DAOKO also embarked on her first "real" tour, called "Aoiro Shugi", which was a four-day tour in several different cities in Japan. Footage from the tour was later included in the bonus DVD that came with the limited edition of her third single.
In January of 2017, DAOKO recorded a short clip for the LUCUA chain of stores. It's most likely that the song she recorded was done specifically for the commercial and will not be released.
In February of 2017, DAOKO went on her second official tour (third overall), called "Aoiro Jidai". It had a total of five stops in cities across Japan. It started in Hokkaido, went as far south as Osaka, and then completed in Tokyo, where singer Sayuri also made a guest appearance. Throughout the next few months, she also participated in several collaborations with other artists. In her third collaboration with Hideaki Anno and Studio Khara, she provided the insert song for the anime "Ryuu no Haisha" (Dragon Dentist) called "Kakurenbo". It was released as a digital single via iTunes and other digital services. She appeared on Omori Seiko's kitixxxgaia album as a featured artist on the track "Saigo Chikyuu no Futari", and also appeared on Ziyoou-vachi's album Q as a featured artist on the track "Kinsei". "Kinsei" was reported to be an answer song to DAOKO's own 2015 track "Suisei".
In the July through September issues of Da Vinci magazine, she released three sections of her novel (marketed as a "lyric novel") titled One-Room Seaside Step. It focused around a 19-year-old female illustrator named Nagisa, who gained popularity online from posting her illustrations under the name "nico". Of the series, DAOKO said that while she had been writing lyrics and poetry as a rap singer since she was 15, she had always wanted to try writing something longer. In August, the novel was released in its entirety as a hard-cover book. Around that time, a web CM for the book was also released on her YouTube channel, featuring a song between herself and TEMPALAY. The song was eventually included in her second major label album.
Also in July 2017, she was asked to provide a narration and ending card illustration for episode 12 of Shingeki no Bahamut: VIRGIN SOUL, in addition to providing two ending themes for the series ("Haikei Goodbye Sayonara" and "Cinderella step").
In August of 2017, her third single "Uchiage Hanabi" was released. It was used as the theme song to the animated movie Uchiage Hanabi, Shita Kara Miru Ka? Yoko Kara Miru Ka?. The single's B-side, "Forever Friends", was used as the insert song for the movie, and was a cover of the 1993 live-action movie's theme song of the same name, originally by REMEDIOS. "Cinderella step," which had been aired in a shortened version starting in July as the second ending theme to Shingeki no Bahamut: VIRGIN SOUL, was also included in the single, but only on the regular edition. The single was a huge hit for DAOKO, making the highest sales to date of any of her releases both physically and digitally.
In late September 2017, she also made her first US appearance as a guest at the Atlanta, Georgia anime convention called Anime Weekend Atlanta. She appeared for two separate live performances with TeddyLoid, and also held an autograph session and panel for convention attendees. A few weeks later in October, she released her fourth single, "Step Up LOVE". It was a collaboration between herself and Okamura Yasuyuki, where they wrote the lyrics together and Okamura composed the music, arranged, and produced it. The song was used as the ending theme for the anime Kekkai Sensen & BEYOND. On October 31st, she released a collaboration music video with Sony Wireless Headphones, using the as-yet-unreleased song "Onaji Yoru".
In November, she released a collaboration song with American artist Beck. They created a new version of his song "Up All Night" which included a verse by DAOKO.
In November and December of 2017 and Janauary of 2018, she went on her fourth tour, "Cygames Presents DAOKO TOUR 2017-2018 'THANK YOU BLUE'". The tour was her largest to date, making six stops in cities across Japan all the way from Hokkaido to Fukuoka. She made one stop in Korea in December of 2017, and in January of 2018 made two stops in Taiwan.
On December 20th, 2017, her fifth album overall and second album under TOY'S FACTORY, THANK YOU BLUE was released.
In April of 2018, she held a one-day live performance called "DAOKO presents Charm Point", where she performed various songs--in spite of the title, she only performed two songs from her Charm Point digital mini-album.
2018: Shiteki Ryokou era
Throughout 2018, DAOKO provided various songs as tie-ups in advertisements. In April, she provided the song "Owaranai Sekai de" to be used as the theme song for the mobile game Dragalia Lost--the song was officially released as a digital single in September. One month later in May, she provided the song "Tane mo Shikake mo Aru Mahou" for the theme song for Shiseido's new Majolica Majorca CM. Then in September, she provided the song "Oide Oide" to be used as the image song for Lowry's Farm 2018. On July 12th, ME!ME!ME! BOOK!BOOK!BOOK! was released, which was a compilation of various behind-the-scenes aspects of the "ME!ME!ME!" video. DAOKO and TeddyLoid provided comments for the book about what it was like creating the music.
On August 30th, DAOKO announced via her official website that she would be releasing her third major-label album, which was later revealed to be titled Shiteki Ryokou. It was originally planned for a November release, but was later postponed until December, and finally did come out on December 12th.
2019-2020: anima era
From February 9th-15th, DAOKO participated in an exhibition with photographer Shinkai Baba called "Enlightening my world". Admission to the exhibition was free, but on February 10th she also held an acoustic mini live performance, which had an entrance fee. MIZ (an acoustic unit made of Kato Seijun and Tamaoki Shukei, two members from group MONO NO AWARE), and Ohara Ryoto from Tempalay provided backing music at the performance.
DAOKO then began to release a string of digital singles, all but one of them collaborations with other artists--the first came in April with the song "Drama", which was a collaboration with Kobayashi Takeshi. It was announced in April that she would collaborate with Scha Dara Parr for a song to be used in Dragalia Lost for their collaboration event with the Fire Emblem series--the song was later included as part of a compilation album. In June, she announced the creation of her own indie label called teftef. In July, she released "Senkyaku Banrai", which was a collaboration with MIYAVI. In September, she released "Hajimemashite no Kimochi wo".
She also held a variety of live performances throughout the year. As a follow-up to her earlier exhibition with Shinkai Baba, she held a performance in July called "DAOKO 2019 'Kidzuki' LIVE -Enlightening my world-" at Shibuya WWWX. In August, she held another Charm Point-themed live performance called "DAOKO presents 'Charm Point' all-night Ver." Later in August and into September, she held a two-day tour entitled "Enlightening Trip 2019", in Osaka first and then Tokyo. At the end of August, she also made an appearance at a live event called "e.w.e presents zzz", which also featured artists like Inoue Taku.
In October, a full album compilation album of her songs for the game Dragalia Lost was finally released, appropriately titled DAOKO × Dragalia Lost. It was released for the one-year anniversary of the release of the game, and contained several songs from earlier in her career that were used for the game in addition to new songs that had not yet been released, and the aforementioned Fire Emblem collaboration with Scha Dara Parr.
DAOKO started 2020 off by releasing "Otogi no Machi", a digital single that marked a return to her rap/poetry reading sound. However, it wasn't all positive--throughout February, many of her live performances and appearances were canceled in an attempt to halt the spread of COVID-19. "Billboard Live Tokyo/Osaka," originally scheduled for March 6th and 11th, and "Oomori Seiko x DAOKO LIVE powered by SONG LIST," originally scheduled for March 20th, were two such performances. Instead, on March 25th, DAOKO released another digital single, "Ocharaketa yo".
On June 4th, 2020, she announced that her fourth major-label album, titled anima, would be released--digitally on June 24th, and physically a month later on July 29th. In November of 2020, she announced a tour, called "A(nima HAPPY NEW TOUR 2021", to promote the album. It was performed on January 31st, 2021 at Shibuya Sakura Hall. At that time, it was recorded, and distributed digitally worldwide on March 31st, 2021.
Creation of indie label
Starting in 2021, she began writing her name as "Daoko", with only the first letter capitalized. The reasoning for this was unknown, but since it coincided closely with the start of releases under her label teftef, it can be speculated that it's due to that change.
In April 2021, it was announced that Daoko would be participating in a tribute album for Matsumoto Takashi. Her official app, called "Hidamari", was released through the App Store for Apple devices only--it also served as her official fanclub, costing ¥450 per month billed through the iTunes store.
On June 29, 2021, she suddenly announced the release of a new digital mini-album, called the light of other days, on her own indie label. The mini-album was released the following day, June 30th. A music video for one of the songs on the album, "fighting pose", was released the same day. At the end of September, she dropped another song, again with no prior promotion, from her indie label, "groggy ghost."
In December 2021, it was announced that Daoko had been cast as the role of Maru for the film adaptation of CLAMP's manga xxxHolic, which would be directed by Ninagawa Mika. This marked Daoko's first acting role.
On January 25, 2022, Daoko released another digital indie single, this time a collaboration with GuruConnect, called "Affordance".
On February 14, 2022, she released another new song called "abon", which was described as "an unreleased song as a Valentine's day gift from Daoko." It was produced by her frequent collaborator DJ6gatu, and interestingly was released under the "daoko" name, all-lowercase, which she hadn't used since her LOW HIGH WHO? PRODUCTION indies days. The implication would be that it's an unreleased song from her indies days, but that hasn't been clarified.
In March, she started off by releasing another digital single, "escape", with Igarashi Yohji. It was the lead-in song to their digital EP, MAD EP, which would be released on the 23rd. Then, a solo exhibition of Daoko's paintings was announced and began showing on the 31st. The exhibition was called "the twinkle of euphoria", and was held at Artglorieux GALLERY of TOKYO. It showcased more than 50 of Daoko's acrylic and watercolor paintings.
In April, she participated in the character songs for the game "MementoMori", singing the song Rinkou for the character Ilia. Then later the same month, it was announced that she participated in moonriders' new album called it's the moooonriders, providing vocals on the track "Saikaihatsu ga Yattekuru, Iya Iya".
Discography
Note: All releases are under the stylized name Daoko unless otherwise stated.
Studio Albums
Collaborative Albums
Mini-Albums
Digital Mini-Albums
Singles
Digital Downloads
Compilations / Other
Composed Works
The following tracks feature backing vocals and lyrics/composition by daoko.
Unreleased Songs
The following tracks are unreleased, and to date have never been re-recorded or released in any official form beyond that. (All of her Nico Nico Douga videos are private, but a few songs originally posted there can still be found throughout the internet). All of the songs released prior to her major label switch were released originally for free on her Nico Nico Douga channel.
Pre-Indies/Indies Era
Major Label Era
[2016.12.25] LUCUA 1100 & LUCUA BARGAIN CM theme song
[2022.04.00] MementoMori game - Rinkou
Publications
Zines
[2016.11.19] D-LOVERS vol.1
[2016.11.19] D-LOVERS vol.2
[2018.03.29] D-LOVERS vol.3
Photobooks

[2019.11.12] 2019 Enlightening my world Photobook
Novels

[2017.08.10] One-Room Seaside Step (ワンルーム・シーサイド・ステップ)
External Links