User registrations have now been re-enabled. If you previously had an account and logged in via OpenID, please create a new account. Thank you!
Epiphany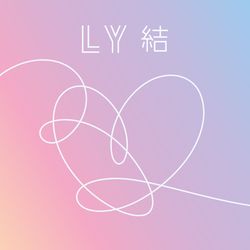 Artist

Title

Epiphany

Songwriters

Vocals

Other Information

Producer: Slow Rabbit
Vocal Arrangement: Slow Rabbit
Chorus: Adora, June, Sam Klempner, Lee Shin Sung
Bass: Lee Joo Young
Keyboard: Slow Rabbit
Synthesizer: Slow Rabbit
Digital Editing: Slow Rabbit
Recording Engineer: Pdogg, Slow Rabbit
Mixing Engineer: Bob Horn
Information
"Epiphany" is a song recorded by BTS and performed by Jin. It can be found as track #13 on their album Love Yourself Gyeol 'Answer'.
Live Performances
Music Video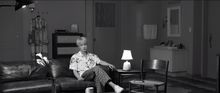 A music video was released as a promotional trailer for their album on August 10th. It shows Jin singing inside a room, representing the differents parts of a personal journey.
Credits:
Director: YongSeok Choi (Lumpens)
Assistant Director: Guzza, HyeJeong Park, MinJe Jeong (Lumpens)
Director of Photography: HyunWoo Nam(GDW)
Robot Arm Operator: DaeHong Kim
Gaffer: SeungHoon Shin
Art Director: JinSil Park, Bona Kim (MU:E)
Technical Director: SukKi Song
Key Scenic artist: YeongJun Hong
Gaon Digital Charts
Week 1
Week 2
Week 3
Week 4
Week 5
Week 6
Week 7
Week 8
Week 9
Week 10
Position
52
30
53
62
71
76
81
85
93
96
Week 11
Week 12
Week 13
Week 14
Week 15
Week 16
Week 17
Week 18
Week 19
Week 20
Position
-
-
-
-
-
-
-
-
158
136
Week 21
Week 22
Week 23
Week 24
Week 25
Week 26
Week 27
Week 28
Week 29
Week 30
Position
126
132
132
126
137
128
126
126
132
145
Week 31
Position
189
Year
Month
Rank
2018
August
106
September
63
October
93
November
-
December
159

Year
Month
Rank
2019
January
131
February
127
March
176
External Links