User registrations have now been re-enabled. If you previously had an account and logged in via OpenID, please create a new account. Thank you!
Euphoria (BTS)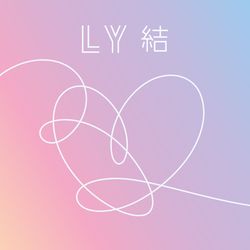 Artist

Title

Euphoria

Songwriters

Jordan "DJ Swivel" Young, Candace Nicole Sosa, Melanie Joy Fontana, "hitman" bang, Supreme Boi, Adora, RM

Vocals

Other Information

Producer: Jordan "DJ Swivel" Young
Guitar: Candace Nicole Sosa
All Other Instruments: Jordan "DJ Swivel" Young
Digital Editing: Adora, Hiss Noise, Jung Woo Young
Recording Engineer: Adora, Slow Rabbit
Mixing Engineer: Jordan "DJ Swivel" Young
Information
"Euphoria" is a song recorded by BTS and performed by Jungkook. It can be found as track #1 on their album Love Yourself Gyeol 'Answer'.
Live Performances
Short Film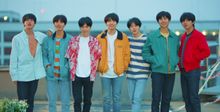 A music video was not released for "Euphoria". Instead, a short film featuring the song was uploaded on YouTube on April 6th.
The film followed the storyline created in their so-called "BTS Universe (BU)", which started with the music video for their song "I Need U". It shows the lives of the seven youths, with scenes from their related webtoon Save Me. It also shows different scenarios with the seven friends having fun and creating memories together.
At the end of the film, it features a sample of Debussy's "Clair de lune", performed by Moon Jeong Jae.
Credits:
Director: YongSeok Choi (Lumpens)
Assistant Director: WonJu Lee (Lumpens)
Director of Photography: HyunWoo Nam(GDW)
Gaffer: HyunSuk Song (Real Lighting)
Art Director: JinSil Park Bona Kim (MU:E)
Producer: Emma SungEun Kim (GE Production)
Certifications
Gaon Digital Charts
Week 1
Week 2
Week 3
Week 4
Week 5
Week 6
Week 7
Week 8
Week 9
Week 10
Position
23
11
21
26
35
37
45
48
55
64
Week 11
Week 12
Week 13
Week 14
Week 15
Week 16
Week 17
Week 18
Week 19
Week 20
Position
67
84
84
98
-
-
-
109
97
87
Week 21
Week 22
Week 23
Week 24
Week 25
Week 26
Week 27
Week 28
Week 29
Week 30
Position
84
84
85
86
87
85
85
88
94
103
Week 31
Week 32
Week 33
Week 34
Week 35
Week 36
Week 37
Position
119
116
121
113
160
177
195
Year
Month
Rank
2018
August
69
September
26
October
54
November
89
December
105

Year
Month
Rank
2019
January
84
February
87
March
109
April
143
External Links