User registrations have now been re-enabled. If you previously had an account and logged in via OpenID, please create a new account. Thank you!
I'm Fine (BTS)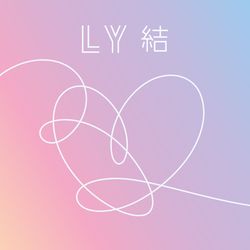 Artist

Title

I'm Fine

Songwriters

Ray Michael Djan, Lauren Dyson, Ashton Foster, Samantha Harper, SUGA, RM, j-hope, Jung Bobby, Yoon Kita, Jordan "DJ Swivel" Young, Candace Nicole Sosa, Pdogg

Vocals

Other Information

Producer: Pdogg
Vocal Arrangement: Pdogg
Gang Vocal: Adora, Hiss Noise, Pdogg, Supreme Boi, Slow Rabbit
Keyboard: Pdogg
Synthesizer: Pdogg
Digital Editing: Adora, Hiss Noise, Supreme Boi
Recording Engineer: SUGA
Mixing Engineer: James F. Reynolds
Information
"I'm Fine" is a song recorded by BTS. It can be found as track #14 on their album Love Yourself Gyeol 'Answer'. It samples one of their songs, "Save ME", at the start of the track.
Live Performances
Certifications
Gaon Digital Chart
Week 1
Week 2
Week 3
Week 4
Week 5
Week 6
Week 7
Week 8
Week 9
Week 10
Position
28
14
16
18
22
25
28
32
39
44
Week 11
Week 12
Week 13
Week 14
Week 15
Week 16
Week 17
Week 18
Week 19
Week 20
Position
48
64
65
82
83
80
87
86
78
74
Week 21
Week 22
Week 23
Week 24
Week 25
Week 26
Week 27
Week 28
Week 29
Week 30
Position
78
75
76
77
73
77
76
79
85
94
Week 31
Week 32
Week 33
Week 34
Week 35
Week 36
Week 37
Week 38
Week 39
Position
105
107
106
104
136
151
169
171
199
Year
Month
Rank
2018
August
73
September
20
October
36
November
65
December
79
2019
January
75
February
75
March
98
April
125
May
198
External Links