User registrations have now been re-enabled. If you previously had an account and logged in via OpenID, please create a new account. Thank you!
Ibulkik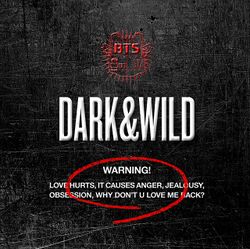 Artist

Title

Ibulkik (이불킥; Blanket Kick)
Embarrassed (International Title)

Songwriters

SUGA, Pdogg, RM, J-HOPE, "hitman" bang, Shawn, Slow Rabbit

Vocals

Other Information

Producer: "hitman" bang, Shawn, Pdogg
Rap Arrangement: Pdogg
Vocal Arrangement: Pdogg, Slow Rabbit
Chorus: Jungkook
Saxophone: Steve Graeber
Trumpet: Sebastian Leger
Trombone: Shaunte Palmer
Guitar: Shawn
Keyboards: Pdogg, Shawn
Programming: Pdogg
Recording Engineer: Pdogg, Eric Reichers, Supreme Boi
Mixing Engineer: Bob Horn
Information
"Ibulkik" is a song recorded by BTS. It can be found as track #10 on their album DARK & WILD. On international listings and digital platforms it is named "Embarassed".
External Links