User registrations have now been re-enabled. If you previously had an account and logged in via OpenID, please create a new account. Thank you!
We Are Bulletproof Pt.2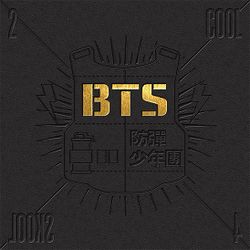 Artist

Title

We are bulletproof PT.2

Songwriters

Vocals

Producer

Other Information

Rap Arrangement: Pdogg
Vocal Arrangement: Pdogg, Supreme Boi
Chorus: Jungkook, Supreme Boi
Keyboard: Pdogg
Synthesizer: Pdogg
Recording Engineer: Pdogg, Supreme Boi
Mixing Engineer: James F. Reynolds
Information
"We are bulletproof PT.2" is a song recorded by BTS. It can be found as track #2 on their debut single "2 COOL 4 SKOOL". It was used as a follow-up song when promoting the single.
Live Performances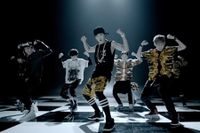 Music Video
The music video for "We are bulletproof PT.2" was released on July 16th, 2013. It was directed by Hong Won Ki.
It features the members singing and performing on a chess-like stage.
External Links