User registrations have now been re-enabled. If you previously had an account and logged in via OpenID, please create a new account. Thank you!
Anpanman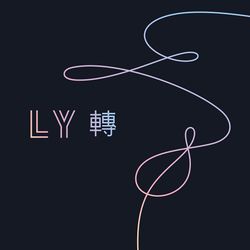 Artist

Title

Anpanman

Songwriting

Pdogg, Supreme Boi, "hitman" bang, RM, SUGA, Jinbo

Vocals

Other Information

Producer: Pdogg
Rap Arrangement: Pdogg, Supreme Boi
Vocal Arrangement: Pdogg
Chorus: Jungkook, Adora, Supreme Boi
Keyboard: Pdogg
Synthesizer: Pdogg
Vocoder: Supreme Boi
Digital Editing: Hiss noise, Pdogg, Supreme Boi
Recording Engineer: Adora, Supreme Boi
Mixing Engineer: Jaycen Joshua
Information
"Anpanman" is a song recorded by BTS. It can be found as track #9 on their fourth album LOVE YOURSELF Jeon 'Tear'.
Live Performances
Certifications
Japan - Streaming: Gold (50,000,000 cumulative streams)
Gaon Digital Charts
Week 1
Week 2
Week 3
Week 4
Week 5
Week 6
Week 7
Week 8
Week 9
Week 10
Position
45
34
22
31
38
43
49
57
58
65
Week 11
Week 12
Week 13
Week 14
Week 15
Week 16
Week 17
Week 18
Week 19
Week 20
Position
63
63
72
66
76
67
72
78
83
85
Week 21
Week 22
Week 23
Week 24
Week 25
Week 26
Week 27
Week 28
Week 29
Week 30
Position
91
92
-
-
-
-
-
-
-
-
Week 31
Week 32
Week 33
Week 34
Week 35
Week 36
Week 37
Week 38
Week 39
Week 40
Position
-
-
169
147
136
134
138
136
142
132
Week 41
Week 42
Week 43
Week 44
Position
128
129
136
144
Year
Month
Rank
2018
May
67
June
37
July
63
August
65
September
75
October
99
November
-
December
182

Year
Month
Rank
2019
January
134
February
134
March
184
External Links