New user registrations have been disabled until further notice. If you would like to create an account, please message
Generasia on Facebook
. Thank you!
Hatsukoi (Utada Hikaru album)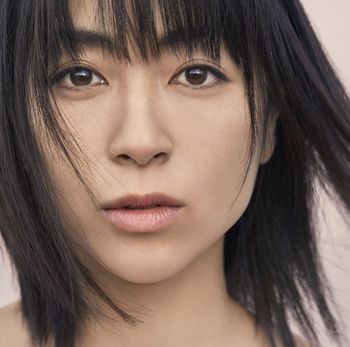 Artist

Album

Hatsukoi (初恋; First Love)

Released

2018.06.27
2018.11.07 (Vinyl)

Catalog Number

ESCL-5076 (CD)
ESJL 3094-5 (Vinyl)

Price

¥3,240 (CD)
¥5,000 (Vinyl)
Tracklist
Information
Hatsukoi is the seventh Japanese studio album released by Utada Hikaru, and her first album with Sony Music's sub-label Epic Records Japan. The album's title is a reference to her 1999 best selling debut album First Love, written in Japanese. It was released in two physical editions: a regular CD and a limited edition Double Vinyl LP. First press editions of the album include a serial number code to be redeemed for a lottery to Utada's Hikaru Utada Laughter in the Dark Tour 2018, her first nationwide tour in over 12 years since UTADA UNITED 2006. The song "Chikai" serves as the ending theme song to the video game Kingdom Hearts III. Two album cuts were later announced as tie-ups to then-upcoming films; the track "Good Night" was used as the main theme to the animation film Penguin Highway, and "Shittosarerubeki Jinsei" was used as the main theme to the film "Parallel World Love Story".
Commercial performance
The album debuted at #1 on the Oricon Weekly chart for both physical and digital sales. It currently has the highest first week digital sales for a solo artist since the Digital chart began in November 2016. The album sold 367,720 physical copies in 2018, making it the #5 album of the year. The digital version also became the #3 Digital Album of 2018, with a total of 86,455 downloads. The song also reached #1 on iTunes Japan. The album is certified Platinum by the Recording Industry Association of Japan for physical sales over 250,000 units.
In the US, the album reached #77 in Billboard's Album Sales. Internationally, Hatsukoi peaked at #1 on iTunes in seven countries and charted within the top 10 in 27 countries, notably #2 in Brazil and Spain, #4 in the United States, and #5 in Canada and Australia, for a total of 34 countries. The album reached #3 on the US Billboard World chart for two consecutive weeks. It also peaked at #49 on France's download chart, and #2 on the World Albums chart.
Oricon Physical Album
| Mon | Tue | Wed | Thu | Fri | Sat | Sun | Week Rank | Sales |
| --- | --- | --- | --- | --- | --- | --- | --- | --- |
| - | 1 | 1 | 1 | 1 | 1 | 1 | 1 | 203,787 |
| 1 | 1 | 2 | 2 | 1 | 1 | 1 | 2 | 53,120 |
| 1 | 1 | 6 | 1 | 2 | 2 | 1 | 3 | 27,997 |
| 2 | 11 | 5 | 5 | 4 | 4 | 2 | 6 | 20,233 |
| 3 | 20 | 5 | 7 | 5 | 2 | 2 | 8 | 10,856 |
| 5 | 14 | 9 | 5 | 6 | 6 | 4 | 9 | 7,993 |
| 4 | 15 | 5 | 4 | 6 | 4 | 3 | 7 | 6,613 |
| 2 | 7 | 5 | 8 | 8 | 5 | 5 | 7 | 6,315 |
| 8 | 30 | 13 | 17 | 13 | 10 | 11 | 18 | 3,874 |
| 10 | 29 | 19 | 23 | 20 | 18 | 16 | 23 | 2,853 |
| 10 | 37 | 32 | 25 | 26 | 14 | 15 | 30 | 2,057 |
| 15 | 35 | 24 | 24 | 24 | 15 | 19 | 26 | 1,858 |
| 12 | 46 | 31 | 38 | 26 | 19 | 21 | 35 | 1,973 |
| 14 | - | - | 45 | 39 | 36 | 21 | 39 | 1,722 |
| 28 | - | 31 | 48 | 42 | 23 | 17 | 37 | 1,699 |
| 20 | - | 22 | 36 | 31 | 40 | 45 | 35 | 1,527 |
| 26 | - | - | - | - | - | - | 68 | 917 |
| 41 | - | - | - | - | - | - | 91 | 827 |
| 44 | - | - | - | - | - | - | 71 | 765 |
| 39 | 6 | 15 | 7 | 27 | 25 | 14 | 10 | 7,050 |
| 19 | - | 43 | 45 | 49 | - | 49 | 56 | 1,121 |
| 42 | - | - | - | - | - | - | 85 | 815 |
| 41 | - | - | - | - | - | 42 | 83 | 823 |
| 40 | - | - | - | - | - | - | 85 | 925 |
| - | - | 45 | - | - | - | - | 66 | 1,081 |
| - | - | - | - | - | - | - | 94 | 885 |
| - | - | - | - | - | - | - | 79 | 1,016 |
| 38 | 43 | - | - | 49 | 42 | - | 59 | 1,046 |
| - | - | - | - | - | - | - | 97 | 554 |
| - | - | - | - | - | - | - | 86 | 614 |
| - | - | - | - | - | - | - | 107 | 651 |
| 43 | - | - | - | - | - | - | 112 | 556 |
| - | - | - | - | - | - | - | 99 | 530 |
| - | - | - | - | - | - | - | 152 | 430 |
| - | - | - | - | - | - | - | 153 | 412 |
Total Reported Sales: 375,505
Oricon Digital Album
| Week Rank | Sales |
| --- | --- |
| 1 | 38,185 |
| 1 | 12,691 |
| 1 | 6,375 |
| 2 | 7,788 |
| 1 | 3,464 |
| 1 | 2,197 |
| 2 | 2,428 |
| 4 | 1,944 |
| 6 | 1,229 |
| 15 | 964 |
| 9 | 719 |
| 10 | 685 |
| 5 | 1,221 |
| 8 | 758 |
| 12 | 749 |
| 12 | 619 |
| 14 | 485 |
| 17 | 419 |
| 17 | 477 |
| 12 | 852 |
| 18 | 511 |
| 27 | 441 |
| 22 | 574 |
| 19 | 680 |
| 18 | 657 |
Total Reported Sales: 87,112

Total Reported Downloads by RIAJ: 100,000

Billboard Japan Hot Albums
| | Week 1 | Week 2 | Week 3 | Week 4 | Week 5 | Week 6 | Week 7 | Week 8 | Week 9 | Week 10 |
| --- | --- | --- | --- | --- | --- | --- | --- | --- | --- | --- |
| Position | 1 | 1 | 1 | 4 | 2 | 4 | 5 | 5 | - | - |
Billboard US World Albums
| | Week 1 | Week 2 | Week 3 | Week 4 | Week 5 | Week 6 |
| --- | --- | --- | --- | --- | --- | --- |
| Position | 3 | 3 | 6 | 8 | 15 | - |
United World
| | Week 1 | Week 2 | Week 3 | Week 4 | Week 5 | Week 6 |
| --- | --- | --- | --- | --- | --- | --- |
| Position | 2 | 6 | - | - | - | - |
External Links