Due to an influx of spam accounts getting through and joining the site, user registrations have once again been disabled until further notice as we work on a different solution.
Distance (Utada Hikaru album)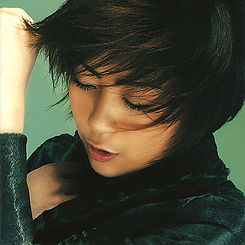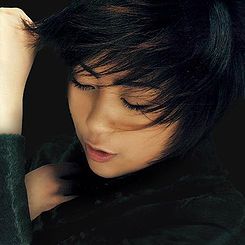 Artist

Album

Distance

Released

2001.03.28 (Japan)
2001.04.02 (Oversea)
2001.07.25 (Vinyl)
2010.11.30 (South Korea)
2019.01.23 2018 Remastered Version (Digital Release)

Catalog Number

TOCT-24601
TOJT-24651~52 (Vinyl)

Price

¥3,059
¥3,900 (Vinyl)
Tracklist
Information
Distance is the second album released by Utada Hikaru. "Parody" was released as a radio single prior to the release of the album. The song "DISTANCE" was later re-arranged into the song "FINAL DISTANCE" and released as a single. Distance reached #1 on the Oricon album chart at the time of its release with the highest first-week sales in the chart's history and charted for 45 weeks. It became the #1 album of 2001 according to Oricon charts. Distance also had the highest first week sales of any album in the world's history. The vinyl edition was released four months after the CD release, although it did not contain any bonus material, unlike First Love's vinyl. In 2008 the album charted once again for a few weeks, due to the release of "Eternally" as a recut single for a dorama tie-in. In total the album has sold over 4,470,000 copies, making it the 4th highest selling album in Japanese music history.
Distance also caused major media and industry controversy when it was released the same week as Hamasaki Ayumi's first greatest hits collection, A BEST. Although it was publicly opposed by both singers, their respective companies pushed the "competition", and this is seen as the main reason that both albums were able to sell as well as they did. A BEST was able to outsell Distance in the second week on the Charts, but Distance was able to top the charts in the first week, and was able to sell more copies overall.
A remastered version of the album was released digitally on December 9, 2018.
Oricon Chart Positions
Mon
Tue
Wed
Thu
Fri
Sat
Sun
Week Rank
Sales
-
-
-
-
-
-
-
1
3,002,720
-
-
-
-
-
-
-
2
504,380
-
-
-
-
-
-
-
1
294,340
-
-
-
-
-
-
-
2
136,490
-
-
-
-
-
-
-
5
101,130
-
-
-
-
-
-
-
6
87,870
-
-
-
-
-
-
-
8
38,190
-
-
-
-
-
-
-
8
32,530
-
-
-
-
-
-
-
12
21,190
-
-
-
-
-
-
-
22
15,810
-
-
-
-
-
-
-
27
10,960
-
-
-
-
-
-
-
22
11,430
-
-
-
-
-
-
-
26
10,220
-
-
-
-
-
-
-
30
9,090
-
-
-
-
-
-
-
37
6,970
-
-
-
-
-
-
-
31
6,820
-
-
-
-
-
-
-
35
7,170
-
-
-
-
-
-
-
22
15,320
-
-
-
-
-
-
-
26
10,290
-
-
-
-
-
-
-
21
12,010
-
-
-
-
-
-
-
19
13,890
-
-
-
-
-
-
-
25
11,610
-
-
-
-
-
-
-
35
8,720
-
-
-
-
-
-
-
39
6,230
-
-
-
-
-
-
-
45
4,570
-
-
-
-
-
-
-
46
4,340
-
-
-
-
-
-
-
55
4,770
-
-
-
-
-
-
-
48
4,490
-
-
-
-
-
-
-
50
4,110
-
-
-
-
-
-
-
64
3,400
-
-
-
-
-
-
-
98
2,780
-
-
-
-
-
-
-
out for five weeks
-
-
-
-
-
-
-
76
3,920
-
-
-
-
-
-
-
66
5,030
-
-
-
-
-
-
-
45
17,540
-
-
-
-
-
-
-
-
-
-
-
-
-
-
37
7,180
-
-
-
-
-
-
-
46
5,750
-
-
-
-
-
-
-
83
3,190
-
-
-
-
-
-
-
76
3,780
-
-
-
-
-
-
-
98
2,620
-
-
-
-
-
-
-
out for twelve weeks
-
-
-
-
-
-
-
88
3,060
-
-
-
-
-
-
-
89
2,700
-
-
-
-
-
-
-
out for four weeks
-
-
-
-
-
-
-
62
4,250
-
-
-
-
-
-
-
83
3,570
-
-
-
-
-
-
-
out for twenty-seven weeks
-
-
-
-
-
-
-
284
1,104
-
-
-
-
-
-
-
out for three weeks
-
-
-
-
-
-
-
240
1,151
-
-
-
-
-
-
-
out for 306 weeks
-
-
-
-
-
-
-
256
519
-
-
-
-
-
-
-
243
574
-
-
-
-
-
-
-
233
802
-
-
-
-
-
-
-
264
697
-
-
-
-
-
-
-
293
626
Total Reported Sales: 4,472,343
External Links