Due to an influx of spam accounts getting through and joining the site, user registrations have once again been disabled until further notice as we work on a different solution.
First Love (Utada Hikaru album)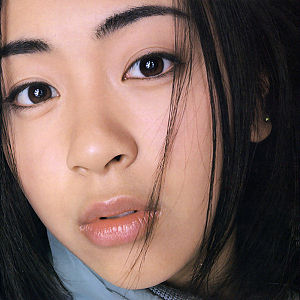 Artist

Album

First Love

Released

1999.03.10 (Japan)
1999.04.01 (Overseas)
1999.06.30 (Vinyl)
2000.08.01 (Overseas)
2010.11.30 (South Korea)
2014.03.10 (15th Anniversary Edition)
2014.03.21 (15th Anniversary Edition (SHM Limited Pressing) - Taiwan)

Catalog Number

TOCT-24067
TOJT-24141~42 (Vinyl)
TYCT-69015 (15th Anniversary Deluxe Edition)
TYCT-69016 (15th Anniversary Edition)

Price

¥3,059
¥15,000 (15th Anniversary Deluxe Edition)
¥4,000 (15th Anniversary Edition)

Tracklist
Tracklist (-15th Anniversary Deluxe Edition-)
Disc 1 (Re-mastered by Ted Jensen)
Disc 2
"LUV LIVE" (DVD) features her legendary concert held in Tokyo in April 1999.
Awai Wana ~Paint It,Black~
time will tell
In My Room
Never Let Go
Another Chance
Give Me A Reason
Automatic
Kon'ya wa Boogie-Back feat. Scha Dara Parr
First Love
Movin' on without you
Disc 3 (Instrumentals)
Disc 4 (Bonus tracks)
Information
First Love is Utada Hikaru's debut album. The album reached #1 in weekly Oricon charts and charted for 85 weeks. It has reportedly sold over 7,650,000 copies in Japan, and 10,056,000 copies worldwide. This made First Love the #1 album for 1999, as well as the highest-selling album in Asian music history. The vinyl edition was released three months later after the album, and contained a bonus track, "First Love (John Luongo Remix)". This remix originally appeared on the "First Love" single. All the songs on this album were written and composed by Utada herself, except for two instances: a line used in "Amai Wana ~Paint It, Black" taken from a Rolling Stones song, and a sample for "Never Let Go", taken from a song by Sting.
On March 10th 2014, two 15th Anniversary Editions of the album was re-released. One called -15th anniversary deluxe edition-, released in limited quantities of 5.000 copies (which sold out so fast decision was made to release 15.000 copies instead), consists of 3CDs and a DVD. Disc 1 "First Love" contains the original tracks of the album featuring Platinum SHM-CD format and remastering in 2014 by Ted Jensen. Disc 2 "LUV LIVE" (DVD) features her legendary concert held in Tokyo in April 1999. Disc 3 "Original Back Tracks" contains karaoke tracks for all the 10 original songs included in the album, excluding instrumental tracks. Features the high-fidelity SHM-CD format (compatible with standard CD players). Disc 4 "Bonus Tracks" includes unreleased track(s) and B-side track(s) from her single(s). This set comes with a hard-cover booklet with unreleased photos & hand-written lyrics (printed), promotional item(s), a LUV LIVE ticket (replica), and a backstage pass (replica). Serial numbered deluxe packaging.
The 15th anniversary edition comes with disc 1 and disc 2 of the deluxe edition.
Oricon Chart Positions
| Mon | Tue | Wed | Thu | Fri | Sat | Sun | Week Rank | Sales |
| --- | --- | --- | --- | --- | --- | --- | --- | --- |
| - | x | x | x | x | x | x | 1 | 2,026,870 |
| x | x | x | x | x | x | x | 1 | 717,610 |
| x | x | x | x | x | x | x | 2 | 761,340 |
| x | x | x | x | x | x | x | 2 | 614,440 |
| x | x | x | x | x | x | x | 1 | 428,520 |
| x | x | x | x | x | x | x | 1 | 222,230 |
| x | x | x | x | x | x | x | 2 | 229,550 |
| x | x | x | x | x | x | x | 2 | 238,270 |
| x | x | x | x | x | x | x | 1 | 298,360 |
| x | x | x | x | x | x | x | 1 | 258,780 |
| x | x | x | x | x | x | x | 2 | 205,270 |
| x | x | x | x | x | x | x | 3 | 188,810 |
| x | x | x | x | x | x | x | 4 | 121,810 |
| x | x | x | x | x | x | x | 5 | 91,380 |
| x | x | x | x | x | x | x | 2 | 127,430 |
| x | x | x | x | x | x | x | 4 | 132,830 |
| x | x | x | x | x | x | x | 5 | 121,700 |
| x | x | x | x | x | x | x | 7 | 71,750 |
| x | x | x | x | x | x | x | 8 | 55,780 |
| x | x | x | x | x | x | x | 12 | 41,330 |
15th Anniversary Edition
| Mon | Tue | Wed | Thu | Fri | Sat | Sun | Week Rank | Sales |
| --- | --- | --- | --- | --- | --- | --- | --- | --- |
| - | - | - | - | 7 | 5 | 2 | 9 | 10,677 |
| 3 | 19 | 17 | 16 | 20 | 21 | 25 | 18 | 6,930 |
| 23 | x | x | x | x | x | x | 62 | 1,877 |
| 50 | x | x | x | x | x | x | 121 | 1,184 |
| x | x | x | x | x | x | x | 176 | 598 |
| x | x | x | x | x | x | x | 214 | 361 |
| x | x | x | x | x | x | x | 272 | 278 |
| x | x | x | x | x | x | x | x | xx |
| x | x | x | x | x | x | x | x | xx |
| x | x | x | x | x | x | x | x | xx |
Total Reported Sales: 21,905* (-15th Anniversary Edition-) (ranked as #256 in the yearly Oricon albums 2014 chart)
Total Reported Sales: 7,672,120*
External Links