Due to an influx of spam accounts getting through and joining the site, user registrations have once again been disabled until further notice as we work on a different solution.
Mitsui Aika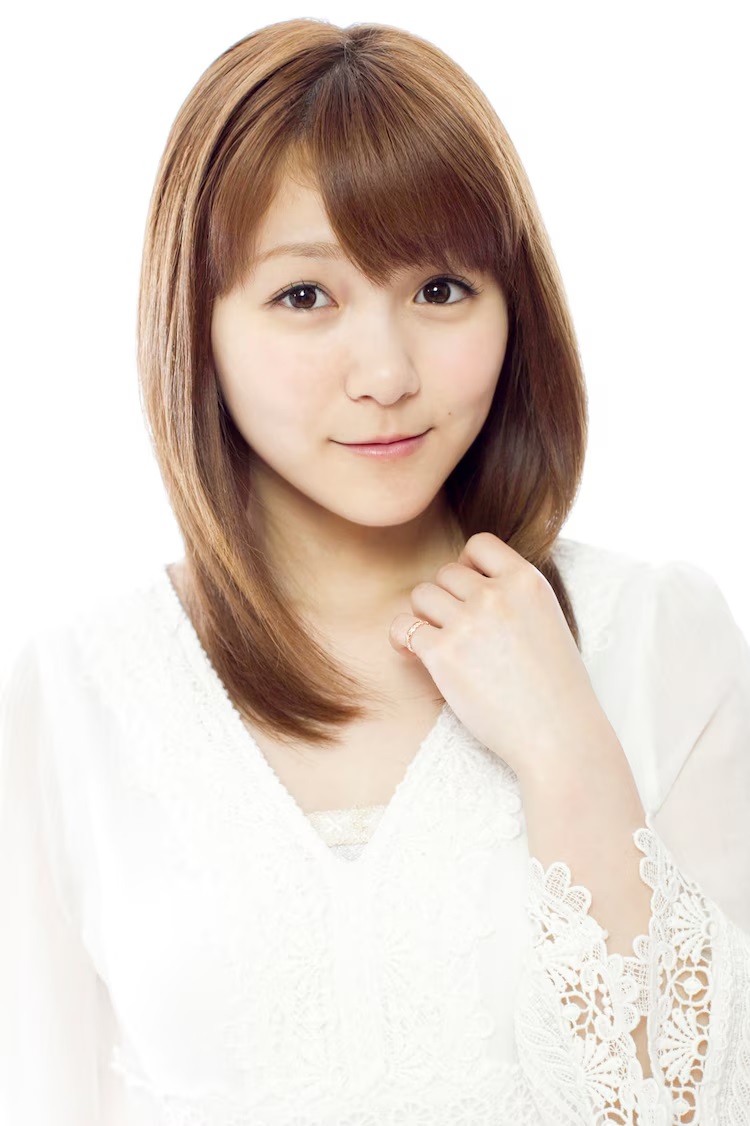 Mitsui Aika (光井愛佳) is a former Japanese pop singer and was an idol produced by Up-Front Agency as part of Hello! Project and an eighth generation member of Morning Musume. She was listed as a soloist after her graduation from Morning Musume, but went on hiatus twice to study English in New Zealand, thus never releasing any music. Mitsui announced her retirement from the entertainment industry in November 2018.
Profile
Name: Mitsui Aika (光井愛佳)
Nicknames: Mittsii (みっつぃー), Aika (あいか)
Birthday: January 12, 1993
Blood type: O
Height: 154.5 cm
Skills: Massage, keeping her room tidy, camera photoshots
Hobbies: Shopping, looking through brochures, talking to herself, taking pictures, making sushi, cooking
Motto: Hakuna Matata, Simple is best
Favorite food: Plums, strawberries, roast beef, kombu, cuttlefish, fried chicken, vegetables, fruits
Least favorite food: Chocolate, sponge cake
Favorite words: Unbeatable in heaven and earth, daijoubu (大丈夫; all right)
Favorite colors: Black, purple, gold, beige
Hello! Project groups:
History
Mitsui Aika joined Hello! Project as the sole member of Morning Musume's eighth generation on December 10, 2006 as the winner of the Morning Musume Happy 8ki Audition. She made her concert debut on January 25, 2007 at Hello! Project's 2007 Winter concert tour.
On the afternoon of April 5, 2008 after a concert performance Aika complained about feeling ill, and was taken to the hospital and diagnosed with apendicitis. Following the diagnosis she was absent from seven concerts and was put on rest for two weeks.
The following year on May 5, 2009 she was diagnosed with a detached cartliage in a toe on her left foot, resulting in her absence from a Fan Club event on the 23rd and 24th.
After a concert on May 5, 2011 she felt pain and was sent to the hospital, where it was discovered that she had a stress fracture on her left ankle. She continued to take part in some performances and events by staying seated on stage and not dancing. On July 30, 2011 it was announced that she would take a temporary break from activities in order to concentrate on recovering. Prior to the announcement she had been positioned to play the role of Osamu Tezuka in the 2011 Morning Musume stage play "Reborn~Inochi no Audition~", but due to her injury the part was given to fellow member Tanaka Reina. She was also unable to participate in the majority of the Morning Musume Fall 2011 concert tour, only appearing on stage through use of crutches and a wheelchair to deliver her goodbye message to graduating member Takahashi Ai, and to take part in a few songs.
On the May 4, 2012 Mitsui announced that due to continuing health concerns related to her ankle she would be graduating from Morning Musume alongside Niigaki Risa on the 18th of May, but would continue to be part of Hello! Project. During a Hello! Project New Years event in December 2013 Aika announced that she would take a temporary hiatus from show business to study English abroad, starting sometime in January 2014, but would continue to remain a member of Hello! Project.
Then on November 3, 2018 it was announced that Mitsui was leaving the entertainment industry to pursue cooking out in New Zealand.
Discography
DVDs
Photobooks

Works
Filmography
Films
TV Programs
TV Dramas
Anime
Internet
Theater
Radio
[2007–2008] Morning Musume Mitsui Aika no, Ai say hello (モーニング娘。光井愛佳の、愛 say hello) (e-radio)
[2012–2013] Young Town (ヤングタウン)
[2012–] SATOYAMA in KANAGAWA
[2013–] ALMA KAMINIITO Sound Map
Trivia
Morning Musume Happy 8ki Audition songs:
She became good friends with Yoshizawa Hitomi, who adopted an "older sister" figure.
Proclaimed herself to be Kusumi Koharu's new rival.
Her favorite number is 397 because it was her entry number in the audition. Her mother stated she won because it means bloom like a flower (sa ku na = 397).
Has a toy poodle named Leo.
Lives with her older sister in Tokyo.
Her grandmother named her.
Has an inhaler with her in concerts in case her breathing gets bad.
In the period between the graduation of Linlin and the addition of the Ninth Generation, she was the only member of the group who was under 20 years old.
She considers Tanaka Reina to be like an older sister.
She collects earrings.
She likes the talents Takeuchi Riki, Yamamoto Yuki, Nishiuchi Mariya, Taira Airi, and Abiru Yu.
Her favorite singers are Namie Amuro, Kusuo, and Tsuchiya Anna.
Her favorite magazines are "JELLY" and "Gina".
Her favorite book is "Harry Potter" and favorite manga is "Meitantei Conan".
She is the first Morning Musume member to leave the group due to an injury.
External Links