Due to an influx of spam accounts getting through and joining the site, user registrations have once again been disabled until further notice as we work on a different solution.
Niigaki Risa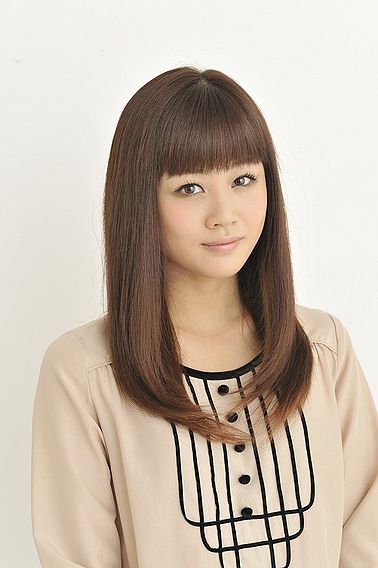 Niigaki Risa (新垣里沙) is a Japanese pop singer and actress. She was formerly part of Hello! Project as a fifth generation member and leader of Morning Musume.
Profile
Name: Niigaki Risa (新垣里沙)
Nicknames: Gaki-san (ガキさん), Omame-chan (お豆ちゃん), Mame (マメ), Niinii (ニイニイ)
Birthday: October 20, 1988
Blood type: B
Height: 154.3 cm
Skills: Hangul, tidying up, sending phone emails without looking at the buttons, self-styled Disney connoisseur
Hobbies: Going to Disneyland
Motto: If you open it, close it! Where there's hills, there's valleys.
Favorite food: Ray [i.e. stingray, mantaray] fillet, Mickey waffles, plain grilled conger eel, parfait
Favorite words: Do what you can to be considerate every day.
Favorite colors: Yellow-green, white
Hello! Project groups:
Other:
History
Niigaki Risa was selected from Love Audition 21 to join Morning Musume as a fifth generation member on August 26, 2001, along with Takahashi Ai, Konno Asami, and Ogawa Makoto. She made her debut appearance on the single "Mr. Moonlight ~Ai no Big Band~," and first appeared on the fourth studio album, "4th Ikimasshoi!". In the same year she also participated in the summer shuffle unit, "Happy 7" along with fellow 5th generation members, Takahashi Ai and Ogawa Makoto.
Prior to joining Morning Musume, Niigaki was a finalist out of 1,000 entrants in the "Kiss Girl Audition" to become the new Tomy image girl, held by TV Tokyo's "Oha Star" program. She appeared in a commercial for Tomy Karaoke Machine Kiss-site. (Niigaki later starred in a commercial for the same company as a part of Morning Musume). Additionally, she did some work as a magazine model since spring 2000.
In September 2002, the fifth generation members were placed into the Morning Musume subgroups, so Niigaki was added to the Tanpopo roster along with Konno Asami and participated in one single, "BE HAPPY Koi no Yajirobee."
Niigaki was placed in Morning Musume Sakuragumi in January 2003 and released two singles as a part of the group before it went inactive.
In March 2006, she became a member of the kickball team Metro Rabbits H.P.
At the beginning of 2007 Niigaki was placed into the special unit "Morning Musume Tanjou 10nen Kinentai". The unit consisted of 1st generation members Iida Kaori, Abe Natsumi, 3rd generation member Goto Maki, Niigaki and 7th generation member Kusumi Koharu, was created to celebrate the 10th anniversary of the formation of Morning Musume.
Niigaki became Morning Musume's sub-leader on June 1, 2007, after Takahashi Ai became leader following Fujimoto Miki's resignation.
Niigaki replaced Tsuji Nozomi as the voice actress for the character of Athena in the anime Robby & Kerobby, due to Tsuji's maternity leave. In October of that year, Niigaki was then placed into the unit "Athena & Robikerottsu" along with 8th generation Morning Musume member Mitsui Aika and Nakajima Saki & Okai Chisato of °C-ute. The group released two songs before becoming inactive after to the ending of the anime.
In July 2008 Niigaki along with Takahashi Ai, starred as the 70's idol duo Pink Lady in a TV drama called Hitmaker Aku Yū Monogatari.
On August 6th - 25th of 2008 Morning Musume along with the Takarazuka Revue performed a stage play version of Cinderella, with Niigaki playing the part of the prince.
In 2009, the members of Hello! Project formed seven special units to participate in a cover album. Niigaki became the leader of ZYX-α.
On the 13th of December 2010, Risa hosted the FIVE STARS radio program with co-host Kamei Eri for the last time before Eri's graduation. Risa will host two more episodes before the show ends. A new radio show will take its place in the new year hosted by Risa and fellow 5th generation member Takahashi Ai.
On the 9th of January 2011, fellow 5th generation member Takahashi Ai announced that she would be graduating from the group at the end of their Autumn concert tour, thus Making Risa the new leader of the group and also the member with the longest tenure in the groups history.
On the 13th of April 2011 Risa along with 9th generation members Fukumura Mizuki, Ikuta Erina, Sayashi Riho & Suzuki Kanon took part in the first broadcast of Morning Musume's new internet show UstreaMusume. The show is aired on the ustream site to which Risa plays the host generally conversing with the new members while mentioning comments from the live audiences.
As of September 30th 2011 Niigaki has become the leader, and longest serving member, of Morning Musume and Hello! Project. She is the first member to join the group as the youngest member, and eventually become the group's leader.
At the beginning of the Hello! Project 2012 Winter concert tours, Niigaki announced her graduation from Morning Musume and Hello! Project, to take place at the end of the 2012 Morning Musume Spring concert tour. She announced her plans to concentrate on and study acting after her graduation.
On July 13, 2016, Niigaki and actor Kotani Yoshikazu registered their marriage with plans to have a wedding in the fall. Niigaki and Kotani officially announced their divorce in January 2018. On July 31, 2020 Niigaki announced through her blog her decision to leave J.P. ROOM and continue activities on her own. She stated she had been considering her next steps in life since she turned 30, and thanked Up-Front, Tsunku, Morning Musume, and her fans for their patience and support over so many years.
Discography
Albums
Mini-Albums
Digital Releases
DVDs
Solo
Special
Compilations / Other
Photobooks

Works
Filmography
Films
TV Dramas
TV Programs
Anime
Internet
Radio
Theater
Trivia
Love Audition 21 audition songs:
Niigaki was born and raised in Yokohama in Kanagawa Prefecture dispelling in her blog, the long time thought that she was born in Kagoshima. Her grandparents are from Okinawa.
Morning Musume producer Tsunku said he chose Niigaki because she "shined during the final studio recording".
Niigaki's original nickname, "Omame," was given to her by Yaguchi Mari shortly after Niigaki joined Morning Musume; mame means "bean," and it supposedly referred to Niigaki's small body and face. She was later given the nickname "Gaki-san" by Okamura Takashi during the Mechaike Bakajo Kimatsu Test; gaki means "kid" or "brat," making the nickname a pun on the fact that she was the youngest member of Morning Musume at the time. In the years since then, "Gaki-san" (usually pronounced "Gakksan") has become her most frequently used nickname among both the fans and the other members of the group, although some graduated members still call her "Mame-chan."
Only Goto Maki calls her "Nii Nii".
Has stated that she has excellent vision and that she can clearly see the faces of the audience in the very back row of a performance hall, as well as on the second and third floors.
Her trademark "Mayuge Beam" ("Eyebrow Beam") move is derived from the "Sexy Beam" move from "Koi no Dance Site". Niigaki has said that her favorite part of her face are her eyebrows.
Her official Morning Musume image color was yellow-green. This was then passed on to Ikuta Erina.
Calls her grandmother "Baba-chan."
Was a big fan of Morning Musume before joining the group, and even collected bromides and telephone cards.
Named Abe Natsumi as the member she admired the most. Stated in Ongaku Senshi MUSIC FIGHTER that when she was young asked her mother to cut her hair like Abe's which made her looked like Gegege no Kitaro instead, leaving her traumatized.
Is close friends with Takahashi Ai and Kamei Eri.
She holds several milestones within Morning Musume. She has the longest tenure as a member of the group, and has participated in the most number of Morning Musume singles, with 37 (Renai Hunter).
She was the youngest member of Morning Musume to become sub-leader, at only 18.
She is allergic to pollen.
Her shoe size is 37.
Has said that the song that gets her fired up at concerts is "HOW DO YOU LIKE JAPAN? ~Nihon wa Donna Kanji Dekka?~" and the song that fits her perfectly is "Shanimuni Paradise".
These are her opinions of the characters of the other Morning Musume members:
These are the other members' opinions on Niigaki's character:

Takahashi: Reliable person.
Kamei: Sparkling!!
Michishige: Nice!!
Tanaka: Reliable.
Kusumi: Reliable.
Mitsui: Reliable.
Junjun: Hardworking.
Linlin: Green princess.

Has said her favorite Morning Musume PV is the one for "Nanchatte Renai".
She said on her blog that she loved all the members of Super Junior, but her favorite was Lee Donghae.
People who have said look up to Gaki or are a fan of hers include: Ikuta Erina, Sato Masaki, Oda Sakura, Miyamoto Karin, Sekine Azusa, Okai Asuna
External Links