Due to an influx of spam accounts getting through and joining the site, user registrations have once again been disabled until further notice as we work on a different solution.
Yoshizawa Hitomi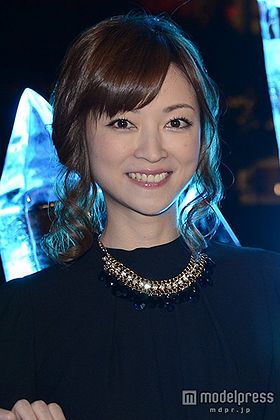 Yoshizawa Hitomi (吉澤ひとみ) is a Japanese pop singer, actress, and semi-professional athlete. She is best known as a former member and leader of the idol group Morning Musume. She graduated from the group on May 6, 2007.
Profile
Birth Name: Yoshizawa Hitomi (吉澤ひとみ)
Nicknames: Yossie, Yocchan, Yoshiko, Kabutomushi
Date of Birth: April 12, 1985
Place of Birth: Miyoshi, Saitama Prefecture, Japan
Blood Type: O
Hello! Project Groups:
Subgroups:
Shuffle Groups:
Concert Units:
Other:
History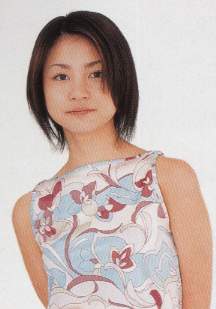 Yoshizawa was a fourth generation member of Morning Musume, along with Ishikawa Rika, Tsuji Nozomi, and Kago Ai. She was selected from the third round of Morning Musume auditions on ASAYAN in early 2000. She debuted on the group's ninth single "Happy Summer Wedding."
In July 2000, she replaced Ichii Sayaka in Petitmoni and went on to release three singles and one album with the subgroup. When the subgroup's line-up was reshuffled in 2002, with Ogawa Makoto and Ayaka replacing Goto Maki and Yasuda Kei, Yoshizawa became the new leader. However, unlike the other reshuffled subgroups Tanpopo and Minimoni, the new line-up of Petitmoni never released a single. They had one original song, "WOW WOW WOW," but it was only released on the Petit Best 4 album and performed during concerts.
She was made the center on Morning Musume's 13th single "Mr. Moonlight ~Ai no Big Band~," which firmly established her tomboy character and gave a huge boost to her popularity.
Yoshizawa was placed in Morning Musume Sakura Gumi in January 2003 and released two singles as a part of the subgroup before it went inactive.
She was an original member of the futsal team Gatas Brilhantes H.P. when it was formed in September 2003, and she has been the team captain since 2004.
With Iida Kaori's graduation in January 2005, Yaguchi Mari became the leader of Morning Musume and Yoshizawa became the subleader. However, when Yaguchi abruptly resigned from the group in April 2005, Yoshizawa was bumped up to the leader position with Fujimoto Miki as subleader.
In April 2006, she was named an official supporter of the Japanese women's soccer league, Nadeshiko League.
She graduated from Morning Musume on May 6, 2007, at the Saitama Super Arena performance at the end of the Morning Musume Concert Tour 2007 Spring ~Sexy 8 Beat~. From there, she joined the Hello! Project Elder Club and also became the leader of Ongaku Gatas.
In 2008, Yoshizawa and Ishikawa formed a duo called HANGRY & ANGRY under Up-Front Works' Gothuall label. The duo was formed to promote h.Naoto's "HANGRY & ANGRY" fashion line.
Yoshizawa, along with the rest of the Elder Club, officially graduated from Hello! Project on March 31, 2009 (i.e. the end of the agency's fiscal year). However, the Elder Club graduation concert was held on February 1, 2009, at Yokohama Arena.
In 2016, she gave birth to a son.
In 2017, Yoshizawa was involved in a traffic accident in which her car collided with another vehicle.
On September 6, 2018, Yoshizawa was arrested for injuring two people while driving under the influence of alcohol in an alleged hit-and-run incident. She was held until September 27th. The following day, she announced she is retiring from show business.
Publications
Photobooks
[2001.10.06] Yossy. (よっすぃー。)
[2003.09.??] Pocket Morning Musume. (Volume. 1) (ポケットモーニング娘。) ( (With Ishikawa Rika, Tsuji Nozomi, Kago Ai)
[2004.03.20] 8teen
[2007.04.20] Hello! Yossy (Hello! ヨッスィー) (essay book)
Works
Filmography
Movies
TV Dramas
Internet
Theater
Radio
[2000] Petitmoni Diver (プッチモニダイバー)
[2001–2002] Hecchara Heike * Yoroshiku Yossy (ヘッチャラ平家★ヨロシクよっすぃ~)
[2003–2004] Ikinari Inaba * Yoroshiku Yossy (いきなりイナバ★よろしくヨッスィー)
[2007] Ongaku Gatas no GUTS10☆Gatas (音楽ガッタスのGUTS10☆ガッタス)
External Links