Due to an influx of spam accounts getting through and joining the site, user registrations have once again been disabled until further notice as we work on a different solution.
Takahashi Ai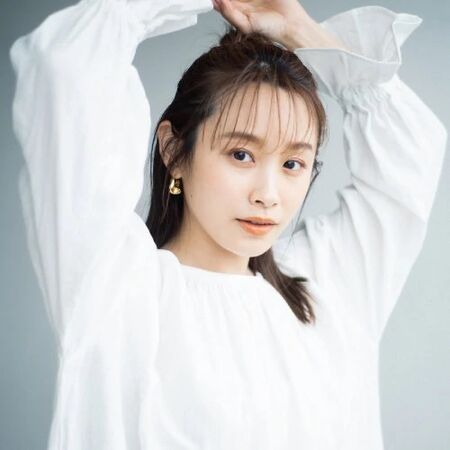 Takahashi Ai (高橋愛) is a Japanese pop singer and actress managed by UP-FRONT CREATE. She was previously a member of Hello! Project as a fifth generation member and leader of Morning Musume.
Profile
Birth/Stage Name: Takahashi Ai (高橋愛)
Legal Name: Abe Ai (阿部愛)
Nicknames: Ai-chan (あいちゃん), Lovely (ラブリー), Takitty (タキティ), Tetteketee (テッテケテー)
Birthdate: September 14, 1986
Birthplace: Sakai, Fukui, Japan
Blood Type: A
Height: 153 cm
Hobbies: Watching movies, watching plays
Specialties: Making sweets
Motto: Dream (I always want to live with a dream)
Favorite food: Sauce katsuon, rice omelette
Favorite words: Yes, we can
Favorite colors: Red, pink
Hello! Project Groups:
Other Groups:
History
Takahashi Ai was selected from Love Audition 21 to join Morning Musume as a fifth generation member on August 26, 2001, along with Konno Asami, Ogawa Makoto, and Niigaki Risa. Tsunku credited her exceptional singing ability as one of the reasons for choosing her. She debuted on the single "Mr. Moonlight ~Ai no Big Band~," and she first appeared on the fourth studio album 4th Ikimasshoi!.
Early on, Takahashi's strong Fukui accent frequently drew comments from television interviewers and other Hello! Project members. She has gradually grown out of it since she moved to Tokyo and took up professional voice training, but she still occasionally slips into it when she is nervous or surprised. It was even the subject of her verse in Morning Musume's 23rd single, "Joshi Kashimashi Monogatari".
In September 2002, the fifth generation members were placed into the Morning Musume subgroups, so Takahashi was added to the Minimoni roster, and her addition was somehow explained in the movie, Minimoni ja Movie: Okashi na Daibouken!. Takahashi actually filled the spot left open by the graduation of then-leader Yaguchi Mari, and the second generation Minimoni went on to release seven singles and one album before being put on an indefinite hiatus.
Takahashi was placed in Morning Musume Sakura Gumi in January 2003 and released two singles as a part of the group before it went inactive.
Although Takahashi had received a big push to the center since the release of "Do it! Now", it wasn't until the release of "Roman ~MY DEAR BOY~" that Takahashi began to be prominently featured on songs. She was a co-lead vocal on "THE Manpower!!!" and was the lead vocalist for "Osaka Koi no Uta", and since then, Takahashi has been a lead vocalist on the majority of Morning Musume's most recent singles. She even went on to sing with Tsunku on his solo album, TAKE 1, covering a re-arranged version of his duet with Hamasaki Ayumi, "Love ~since 1999~".
In 2006, she became a member of the kickball team Metro Rabbits H.P. and was named the new team captain. Takahashi played the lead role of Sapphire in Morning Musume's stage musical that year, Ribbon no Kishi: The Musical. Also during the same year, Takahashi released her first solo single "Yume Kara Samete" as an online-only audio purchase.
After the graduation of Yoshizawa Hitomi on May 6, 2007, Fujimoto Miki became Morning Musume's new leader and Takahashi would support her as sub-leader. However on June 1, 2007, UFA made a sudden announcement that Fujimoto Miki had "resigned" from Morning Musume for reasons similiar to Yaguchi Mari's sudden resignation from the group in 2005. Takahashi was named the new leader with Niigaki Risa as her sub-leader.
On the December 20, 2010, it was announced on Niigaki Risa's radio show that Risa's and Ai's shows would finish by the new year. A new radio show will take its place in the new year hosted by Ai and fellow 5th generation member Niigaki Risa.
On January 9, 2011, it was announced at the Hello! Project 2011 WINTER ~Kangei Shinsen Matsuri~ concert tour that Takahashi Ai would be gradating from Morning Musume and Hello! Project at the end of the group's fall tour. Takahashi's engagement and upcoming marriage to comedian Abe Koji was announced on December 21, 2013, with the wedding date set for Valentines Day in February 2014.
Discography
Other Albums
Digital Releases
DVDs
Compilations / Other
Publications
Photobooks
[2002.12.09] Takahashi Ai (高橋愛)
[2003.12.17] Alo Hello! Takahashi Ai Photobook (アロハロ! 高橋愛写真集)
[2004.05.27] Wataame (わたあめ)
[2005.06.25] Aigokoro (愛ごころ)
[2006.01.27] 19
[2006.10.27] ai
[2007.03.14] Love Hello! Takahashi Ai in Phuket (ラブハロ!高橋愛inプーケット)
[2007.10.26] Mizu (水)
[2008.05.26] Mou Hitotsu no Ai (もうひとつの愛)
[2009.05.23] Watashi (私)
[2010.05.27] Katachi (形)
[2011.03.28] LOVE NO.10
[2011.09.14] Ai Ai Ai (愛愛愛)
[2011.12.26] Takahashi Ai Sotsugyou Kinen Special Morning Musume.Live Photobook ~Concert Tour 2011 Autumn Ai BELIEVE

Style Books
[2013.10.18] AI am I.
[2014.09.13] I have AI.
[2017.10.13] i love magazine
Works
Filmography
Films
TV Dramas
TV Programs
Anime
Voice-over Dubs
Commercials
Internet
Net Dramas
Net Programs
Radio
Regular
Guest
Theater
Accolades
Trivia
Love Audition 21 audition songs:
Graduated from Hinode High School, a private academy known for its many celebrity students.
First child in family and has one sister.
Trained and highly skilled in classical ballet and singing. Entered a nation-wide competition with her junior high choir.
On 7 October 1999, she appeared on the "BS Junior Nodo Jiman" singing competition held in Sabaeshi in Fukui and won the Best Stage Award.
Her black catsuit from Minimoni ja Movie: Okashi na Daibouken! earned her the popular nickname "Takitty" amongst non-Japanese fans.
The nickname "Tettekete" was given to her by Ishibashi Takaaki on Utaban. It was a play on her staccato, Morse Code-like speech pattern (e.g. "tette-te-tette-ke-kete"). However, she has mostly grown out of that pattern — as well as her Fukui accent — in the years since.
Her photobook 19 holds the #1 spot in photobook rankings in 2006.
Has been a huge fan of the Takarazuka Revue since childhood. Wanted to be a Takarasienne but gave up on it due to her short height. She is noted by other members for trying to make them watch videos of Takarazuka productions. Her favorite performer is Mizu Natsuki.
Has personally acknowledged she is not good at talk/interview portions.
Like Tsuji Nozomi, she also considers Matsuura Aya as her rival.
Scored the second-highest in the Mechaike Okajo Taiikusai Test.
Is close friends with her fellow fifth generation members Konno Asami, Ogawa Makoto, and especially Niigaki Risa.
She and Niigaki Risa hold several milestones within Morning Musume. They have the longest tenures as members of the group, and they have participated in the most number of Morning Musume singles, with 34 (Only You). Both records were formerly held by Iida Kaori.

They are also the first members to have been in the group for at least eight or nine years.

She is the first member of Morning Musume to reach the age of 24 while still in the group (Nakazawa Yuko was already 24 when the group was formed).
Has studied English in her spare time for several years. Occasionally writes in English on her blog.
External Links