Due to an influx of spam accounts getting through and joining the site, user registrations have once again been disabled until further notice as we work on a different solution.
Ishikawa Rika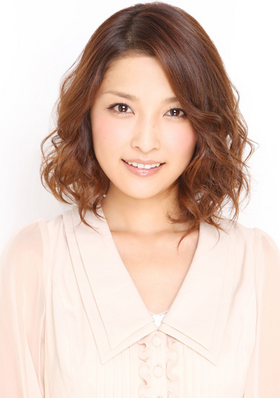 Ishikawa Rika (石川梨華) is a fourth generation former member of Morning Musume and the leader of the Hello! Project group v-u-den.
Profile
Information
Ishikawa Rika joined Morning Musume in April of 2000 as a member of the fourth generation, along with Yoshizawa Hitomi, Tsuji Nozomi, and Kago Ai. Almost immediately, she and Kago were put into the subgroup Tanpopo to replace Ishiguro Aya, who had left the group the previous year.
From 2001 to 2003, Ishikawa was loaned to Country Musume to form Country Musume ni Ishikawa Rika. When Morning Musume was split into two groups in 2003, Ishikawa was a part of the Otome Gumi half, and in 2004, she formed half of EcoMoni with Michishige Sayumi to promote ecological causes.
In August of 2004, Ishikawa, along with Miyoshi Erika and Okada Yui, formed the trio v-u-den, with Ishikawa becoming the leader. She graduated from Morning Musume on May 7, 2005 to work with v-u-den full-time.
At this point Ishikawa was already featured in eight solo photobooks, and she also had her own radio show, Ishikawa Rika no Chanchaka Charmy.
In 2007, Ishikawa was added to Ongaku Gatas, a unit consisting of members from Gatas Brilhantes H.P. and Hello! Pro Egg. They have since released three singles and their first album in February 2008. After v-u-den disbanded in June 2008, Ishikawa continued her focus with Ongaku Gatas.
In October 2008, Ishikawa and Yoshizawa Hitomi formed a special unit called HANGRY & ANGRY to promote the Harajuku clothing store of the same name.
Discography
Video Releases
Publications
Photobooks
[2001.08.02] Rika Ishikawa
[2002.06.22] Ishikawa Rika (石川梨華)
[2003.09.xx] Pocket Morning Musume. (Volume. 1) (ポケットモーニング娘。) (With Yoshizawa Hitomi, Tsuji Nozomi, Kago Ai)
[2003.12.24] I
[2004.12.10] hana-bi (華美)
[2005.07.01] Ishikawa Rika Shiawase no Ashiato Happy! (石川梨華 幸せのあしあと ハッピー!)
[2005.11.16] Angels (エンジェルズ) (With Michishige Sayumi)
[2006.12.16] Oui, mon amour
[2007.08.22] Abyuu (アビュー)
[2008.02.20] Kazahana (風(かざ)華(はな))
[2009.01.19] KAREN (華恋)
[2009.12.24] 24 twenty four
[2011.01.19] Lucky ☆
[2012.01.27] Hana Gocoro ~hanagocoro~ (華心~hanagocoro~)
Filmography
Movies
TV Dramas
Theater
Works
Commercials
Radio
External Links