Generasia would not be what it is today without the countless contributions by both staff and members alike! Thank you for all that you do!!
Love (Hamasaki Ayumi)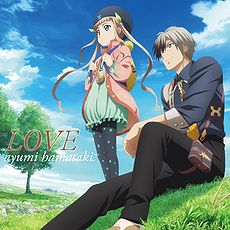 Artist

Mini-Album

LOVE

Released

2012.11.08

Catalog Number

AVCD-48590/B (CD+DVD)
AVCD-48591 (CD-Only)
AVCD-48592 (CD-Only Tales Edition)

Price

¥2,415 (CD+DVD)
¥1,575 (CD-Only Editions)
CD Tracklist
DVD Tracklist
Song 4 u (making clip)
Information
LOVE is Hamasaki Ayumi's third mini-album (4th overall). It was released in three editions : a CD+DVD edition, a CD-Only edition, and a CD-Only "Tales" edition containing a special code to download bonus contents in the PS3 game Tales of Xillia 2. The song "Song 4 u" was used as the theme song of Tales of Xillia 2. It is also the first release of the special 5 consecutive months releases event to commemorate her 15th anniversary.

The DVD originally included a PV for "Melody", but was very soon replaced by "Missing"'s PV.
The mini album is certified Gold for shipment of 100,000 copies.
Credits
Click "Expand" for more details: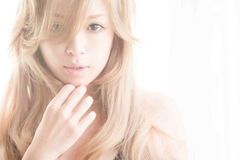 A&R + Director: Hidetomo 'KOME' Yoneda (avex trax)
Mastered by Shigeo Miyamoto (form THE MASTER)
Recordist: Naoki Yamada, Koji Morimoto (prime sound studio form), Yuichi Nagayama, Satoshi Kumasaka (prime sound studio form)
Recorded & Mixed at prime sound studio form, avex studio azabu, Bunkamura Studio
Recording Direction Support: Yasuhiko Hoshino (avex entertainment inc.)
Studio Setup Assist: Noriko Yajima (prime sound studio form)
Artist Management Chief: Kouji 'Ouji' Hashimoto (avex management inc.)
Artist Management: Takahiro 'SUGI' Sugiue (avex management inc.), Masamichi Imafuku, Seiko Suzuki (A COLLECTION)
Artist Brand Management: Hideki 'Jackie' Endo (avex management inc.)
Visual Producer: Kiyoshi 'Mizumo' Utsumi (avex group)
Media Promotion Chief: Hideki Hori (avex entertainment inc.)
Media Promotion: Hidemasa Inamura, Kentaro Wada, Yosuke Kawai, Shigenobu Hoshino & All Promotion Division Media Room and Publicity Room Staff (avex entertainment inc.)
Sales Promotion Chief: Norio Udaka (avex entertainment inc.)
Sales Promotion: Daisuke Takase, Takashi Saigo (avex entertainment inc.) & All AMI Staff (avex marketing inc.)
Tie-up Coordination: Kenichiro Kimura, Kensuke Fujihara & All Tie-up Room Staff (avex entertainment inc.)
Casting Coordination: All Casting Room Staff (avex management inc.)
Merchandising Director: Naomi Mayuzumi (avex management inc.)
Advisory Merchandising Producer: Koichiro Tanaka (avex marketing inc.)
Team Ayu Producer: Shinsuke Kubo (avex marketing inc.)
Team Ayu Operation: Yosuke Hojo (avex marketing inc.)
Web Designer: Yukiko Ito, Shunichi Yakuwa (avex marketing inc.)
A&R Desk: Hanako Kimura (avex trax)
Management Desk: Tamae Sasaki (avex management inc.)
A&R Assistant: Jiro Nakagiri (avex trax)
A&R Supervisor: Akira Yoshihara, Masatoshi Uchida (avex entertainment inc.)
A&R Executive Supervisor: Yoshihiro Seki (avex entertainment inc.)
General Producers: Shinji Hayashi, Shigekazu Takeuchi, Ryuhei Chiba (avex group)
<Video Clip & Making Clip>
Song 4 u Directed by Masahi Muto
Missing Directed by Masahi Muto
Making Clip Directed by Keisuke Onodera
Photographer: Kazutaka Nakamura
Art Direction & Design: Takuma Noriage (brg)
A Stylist: Kei 'Okei' Ito (ab fab)
A Costume Designer: Masataka Kato
A Hair: Yoshiyuki 'Sukesan' Sukegawa (Allure)
A Make Up: Jin 'Gori' Kiyota (ROND.)
A Nail: Aiko Sakota (es NAIL)
A Assistant Nail: Yui Yamazaki (es NAIL)
A Trainer: So 'kurisuteru' Nagashima (tune:up)
Creative Coordination: Naoki Ueda (avex entertainment inc.)
Quality Control: Masashi Shinabe, Masaya Ishida, Miyuki Sei (avex marketing inc.)
DVD Authoring & Menu Design: Yohei Sato, Akihito Horikoshi (avex entertainment inc.)
A Special Thanks to All my family, All my friends ...and YOU♥
Oricon Chart Positions
| Mon | Tue | Wed | Thu | Fri | Sat | Sun | Week Rank | Sales |
| --- | --- | --- | --- | --- | --- | --- | --- | --- |
| - | 3 | 3 | 4 | 5 | 5 | 5 | 4 | 64,841 |
| 5 | 16 | 15 | 13 | 11 | 12 | 12 | 13 | 12,386 |
| 9 | 25 | 23 | 23 | 27 | 21 | 30 | 27 | 5,697 |
| 19 | 45 | 44 | 38 | 40 | 37 | 49 | 45 | 3,171 |
| 33 | - | - | - | 36 | - | - | 67 | 2,250 |
| 33 | - | - | - | - | - | - | 78 | 1,725 |
| 50 | - | - | - | - | - | - | 123 | 1,105 |
| - | - | - | - | - | - | - | 157 | 958 |
| - | - | - | - | - | - | - | 136 | 832 |
| - | - | - | - | - | - | - | 185 | 540 |
| - | - | - | - | - | - | - | 211 | 410 |
| - | - | - | - | - | - | - | 278 | 372 |
| Year | Month | Rank | Sales |
| --- | --- | --- | --- |
| 2012 | November | 11 | 86,095 |
Total Sales in 2012: 88,345 (#76 album of the year)
Total Reported Sales: 94,347*

Billboard Japan Chart Positions
| | Week 1 | Week 2 | Week 3 | Week 4 | Week 5 | Week 6 |
| --- | --- | --- | --- | --- | --- | --- |
| Position | 5 | 12 | 23 | 41 | 55 | 75 |
World Chart Positions
G-Music Japanese Chart Positions
| | Week 1 | Week 2 | Week 3 | Week 4 | Week 5 | Week 6 | Week 7 | Week 8 |
| --- | --- | --- | --- | --- | --- | --- | --- | --- |
| Position | 2 | 1 | 8 | 9 | 9 | 12 | 14 | 17 |
| Percentage | 8.09% | 16.53% | 3.29% | 1.53% | 2.17% | 1.37% | 1.09% | 0.95% |
External Links