Due to an influx of spam accounts getting through and joining the site, user registrations have once again been disabled until further notice as we work on a different solution.
My Story (Hamasaki Ayumi)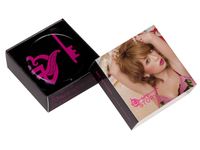 Artist

Album

MY STORY

Released

2004.12.15
2005.03.24 (SACD/DVD-Audio)
2012.03.21 (PLAYBUTTON)

Catalog Number

AVCD-17610/B (CD+DVD)
AVCD-17611 (CD Only)
AVGD-17676 (SACD)
AVAD-91300 (DVD-Audio)
AQZD-50671 (PLAYBUTTON)

Price

¥3,990 (CD+DVD)
¥3,059 (CD Only)
¥3,960 (SACD)
¥4,180 (DVD-Audio)
¥2,800 (PLAYBUTTON)

CD Tracklist
DVD Tracklist
Information
MY STORY is Hamasaki Ayumi's 6th full-length studio album. The album includes the three singles: "Moments", "INSPIRE", and "CAROLS". During its first release, four different limited edition covers were released for fans to choose from. There were also two versions released; the first that included the CD only and a second that included a DVD that contained music videos to some (including the singles) of the tracks from the album.
There was a printing error in early versions of the booklet, giving an incorrect songwriting credit for the song "HONEY". When the error was caught, the record label issued a small correction pamphlet to be placed in the CD case. Subsequent album pressings have the error corrected in the booklet itself.
Later, the album was released in a DVD-Audio format which featured 5.1 Surround mix and all the album's videos (excluding "my name's WOMEN", which is only featured on the STEP you / is this LOVE? CD+DVD single). A limited PLAYBUTTON edition of the album was released on March 21st, 2012.
MY STORY charted at #1 on the Oricon charts selling 574,321 copies on its first week. In total it sold 1,132,444 copies.
Credits
Click "Expand" for more details: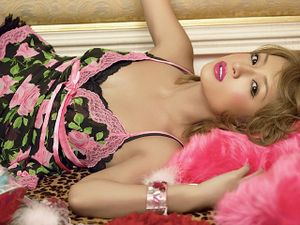 A&R + Directed by Yasuyuki Tomita (avex trax)
A&R Coordination: Kentaro Furusawa (avex trax)
A&R Chief: Nobuhito Ikehata (avex trax)
Recordist: Koji Morimoto, Motohiro Tsuji, Satoshi Kumasaka (prime direction, inc.), Shojiro Watanabe, Yasuo Matsumoto, Yuichi Nagayama, Hirokazu Fukushima
2nd Engineer: Hiroshi Sato, Taiji Okuda, Mitsuru Shibamoto (prime direction, inc.), Ryosuke Kataoka, Hideaki Junbu, Makoto Yamadoi (avex AZABU STUDIO), Osamu Shiota, Motohiro Noguchi, Shusei Ikeda (Sony Music Studios Tokyo), Kei Matsubara (HITOKUCHIZAKA STUDIO), Hiroaki Okuda (Bunkamura Studio)
Recorded & Mixed at prime sound studio form, avex studio azabu, Sony Music Studios Tokyo, HITOKUCHIZAKA STUDIO, Bunkamura Studio, Blue One Music Studio
Mastered by Shigeo Miyamoto at FLAIR
Composers Management: Tadayoshi Matsuzaka, Hidemi Ino, Shigeru Kajita, Kazuki Muraishi (tearbridge production for avex inc.), Yasushi Mizukoshi, Masayoshi Nonaka (avex trax), Yoshihiro Akatsuka (BABY ATLANTIC, inc)
Players Coordination: Yoji Sugiyama (Witchcraft)
Studio Setup Assist: Tomok Kunihara (prime direction inc.)
Executive Supervisor: Daisuke Shimokawa, Katsuro Oshita (avex trax)
Artist Brand Management: Motohiro Abe (avex inc.)
Artist Management: Yuka Kikuchi, Kouji Hashimoto (avex inc.)
Media Operation: Shigenobu Hoshino & Promotion Dept.2-3PG / Media Promotion room (avex trax)
Artist Promotion Supervisor: Akira Akutsu (avex inc.)
Artist Promotion: Koki Sato & Media-Planning Division (avex inc.)
Sales Promotion: Hideo Yamamoto, Masatoshi Furukawa, Atsushi Shiraishi & All avex distribution Staff (avex distribution, inc.)
Tie-up Coordination: Masaomi Takagi, Daisuke Ogi (avex inc.), Tatsuo Kodama, Shingo Kitagawa (avex inc.)
Advisory Producers: Motohiro Abe (avex inc.), Yoshihisa Nagata (prime direction, inc.)
General Producer: Shinji Hayashi (avex inc.), Ryuhei Chiba (avex inc.)
Specially Coordination: Tom Yoda (avex group)
<VIDEO CLIP>
Moments, INSPIRE directed by Tetsuo Inoue
GAME, About You directed by Hideo Sunaga
CAROLS produced by Kiyoshi 'Utsumizm' Utsumi
walking proud directed by Ken Sueda
Humming 7/4 directed by Wataru Takeishi
Art Direction & Design: Shinichi Hara
Art Design: Tomokazu Suzuki, Takuma Noriage, Hirotomi Suzumoto (RICE), Shigeru Kasai (superb)
Creative Coordination: Naoki Ueda (avex inc.)
CG Treatment: Makoto Harikae, Hiroko Tanaka (amana)
Quality Control: Shuichi Takahashi (avex inc.)
Photographer: Leslie Kee (FEMME / TOKYO, JEDROOTS / NEW YORK)
Assistant Photographer: Seiji Fujimori, Ryugo Saito, Koji Tomitaka, Takuo Arai
Hair & Make up: Keizo Kuroda (THREE PEACE)
Assistant Hair & Make up: Kazuhisa Kurumizawa (THREE PEACE)
Fashion Director: Kei Ito
Stylist: Hideo 'Kokomi' Suzue (H)
Costume Creator: Akira Noda (Workaholik)
Pro-Set Stylist: Yoshio Hakamada (juisy), Hiroyuki 'Ushiko' Ishii
Nail Artist: Kanako 'Bancho' Miura
Stand in: Atsuko 'Minori' Kubota, Takami Desaki
Pro-Set Support: PEACH JOHN, Swarovski Japan, Ruby Rose, HIP HOP DIVA, Claire's, IDV Otsuka, YAMAZAKIBIJUTSU, chacott, INTERCONTINENTAL TOKYO BAY, OAK, hanabi
Costume Support: CHIARA, ANAP, ANAP LATINA, ASH★DIAMONDS, Baby Doll, emanuel ungaro, ESPERANZA, LB-03, Ioree Rodkin, LOVE BOAT, MATTOTI, SOUL DIVA, Suffragette
STAGE CREW: Osamu Nomizo (BE FREE), Kazuhiro Sato (Kugayama Kobo), Yasushi Norihara, Joe Kawaguchi, Makoto Yamaura (HAYASHI OFFICE), Akifumi "ackee" Kojima (Master Work)
Visual Producer: Kiyoshi 'Utsumizm' Utsumi (to max inc.)
Making Off-shot Producer: Kazuki 'Mr.' Okabe (prime direction, inc)
Location Coordinator: Katsutaka 'Numatchi' Numakura (Office Lit)
Support: Kazuyoshi Takahashi, Takashi Noguchi, Motoyo Tokura, Takanori Yanagidaira (ZACC), Koji Matsumoto, Ward Secton, Stanley Izumi Kim, Hamo Hamo Boys & Girls, Jun Yoshida, Mika Momose, So Tsuchie (ISM)
Special Thanks: Junichi 'nonchan' Kamitoku, mikajohn, Tetsuya 'hige' Hirakawa, Natsuki, Furu, Yossy, Ryuji, Naokun, Yusuke, Kotaro, Tsuriko, Tomomi, Kyoko, A. Ryo, Keiko, Jin, Kumako, Keiichi, my family & my honey, all of you who participated this album*** and you!
Oricon Chart Positions
Mon
Tue
Wed
Thu
Fri
Sat
Sun
Week Rank
Sales
-
-
-
-
-
-
-
1
574,321
-
-
-
-
-
-
-
3
194,556
-
-
-
-
-
-
-
3
190,471
-
-
-
-
-
-
-
-
-
-
-
-
-
-
4
38,792
-
-
-
-
-
-
-
8
22,693
-
-
-
-
-
-
-
13
15,781
-
-
-
-
-
-
-
19
11,109
-
-
-
-
-
-
-
32
7,913
-
-
-
-
-
-
-
38
6,071
-
-
-
-
-
-
-
58
4,775
-
-
-
-
-
-
-
55
4,582
-
-
-
-
-
-
-
67
3,781
-
-
-
-
-
-
-
71
3,086
-
-
-
-
-
-
-
64
4,677
-
-
-
-
-
-
-
60
4,278
-
-
-
-
-
-
-
66
3,312
-
-
-
-
-
-
-
74
2,856
-
-
-
-
-
-
-
61
3,298
-
-
-
-
-
-
-
64
3,561
-
-
-
-
-
-
-
61
3,701
-
-
-
-
-
-
-
91
2,183
-
-
-
-
-
-
-
111
1,703
-
-
-
-
-
-
-
122
1,925
-
-
-
-
-
-
-
137
1,476
-
-
-
-
-
-
-
151
1,279
-
-
-
-
-
-
-
140
1,419
-
-
-
-
-
-
-
212
1,241
-
-
-
-
-
-
-
166
1,450
-
-
-
-
-
-
-
185
1,261
-
-
-
-
-
-
-
167
1,241
-
-
-
-
-
-
-
184
1,339
-
-
-
-
-
-
-
181
1,276
-
-
-
-
-
-
-
167
1,333
-
-
-
-
-
-
-
164
1,326
-
-
-
-
-
-
-
183
1,221
-
-
-
-
-
-
-
219
1,074
-
-
-
-
-
-
-
212
1,047
-
-
-
-
-
-
-
198
972
-
-
-
-
-
-
-
222
755
-
-
-
-
-
-
-
262
994
-
-
-
-
-
-
-
246
917
-
-
-
-
-
-
-
293
730
Total Reported Sales: 1,132,444
External Links