Due to an influx of spam accounts getting through and joining the site, user registrations have once again been disabled until further notice as we work on a different solution.
Memorial Address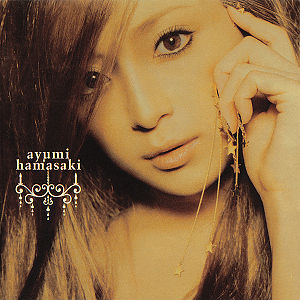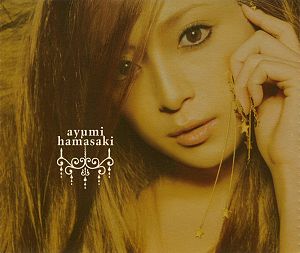 Artist

Mini-Album

Memorial address

Released

2003.12.17

Catalog Number

AVCD-17410/B (CD+DVD)
AVCD-17411 (CD Only)

Price

¥3,630 (CD+DVD)
¥2,200 (CD Only)

CD Tracklist
DVD Tracklist
Information
Memorial address is Hamasaki Ayumi's first mini-album (2nd overall). It is available in two formats, CD or CD+DVD package, which was a first for Hamasaki at that time. Of the album's 8 tracks, only three of them are new material to the album: "ANGEL'S SONG", "Because of You" and "Memorial address".
Memorial address reached #1 on the Oricon charts selling 524,028 copies on its first week. It sold 1,059,534 copies in 2004, becoming the #4 album of the year. It charted for 48 weeks and sold a total of 1,062,288. It is currently the best-selling mini-album by a Japanese female singer, having sold over a million copies in Japan.
The melody of the title track, "Memorial address", was composed by Yukumi Tetsuya of the independent band LOVER SOUND TRACK, originally used in their song "kumo". Since this song, Hamasaki has used Yukumi's composing talents extensively; he composed a good portion of songs on Hamasaki's 2004 album, MY STORY. The song was certified Gold in 2013 by RIAJ for selling over 100,000 legal downloads.
Credits
Click "Expand" for more details: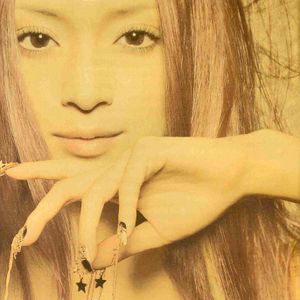 A&R + Directed by Yasuyuki Tomita (avex trax)
Recordist: Koji Morimoto, Motohiro Tsuji, Satoshi Kumasaka (prime direction, inc.), Yasup Matsumoto, Yuichi Nagayama
2nd Engineers: Satoshi Sasamoto, Toshihiro Watanabe, Mitsuru Shibamoto, Taiji Okuda (prime direction, inc.), Kazuo Saimoto (STUDIO SOUND DALI), Takahiro Mikami (avex studio), Yutaka Yamamoto (JVC Victor Studio)
Recorded & Mixed at prime sound studio form, avex studio azabu, JVC Victor Studio
Mastered by Shigeo Miyamoto at FLAIR
Composers Coordination: Hiroaki Ito, Tadayoshi Matsuzaka, Hidemi Ino, Shigeru Kajita (tearbridge production for avex inc.)
Players Coordination: Yoji Sugiyama (Witchcraft), Yumi Kobayashi (B:ZAR)
A&R Coordination: Kentaro Furusawa (avex trax)
A&R Chief: Nobuhito Ikehata (avex trax)
Executive Management: Daisuke Shimokawa (avex trax), Haji Taniguchi (avex inc.)
Artist Management: Yuka Kikuchi, Junichi Kamitoku, Kouji Hashimoto (avex inc.)
Media Operation: avex Media room & Promotion room, 2nd A&R / Promotion Dept. Akira Akutsu, Kouki Sato & avex inc. Advertisement Division
Sales Promotion: Taishi Nomura, Kazuo Kosugi, Tomoaki Sato & All avex distribution Staff
Tie-up Coordination: Masaomi Takagi (avex inc.), Tatsuo Kodama, Shingo Kitagawa (avex inc.)
Advisory Producers: Motohiro Abe (avex inc.), Ryuzo Shoji (to max inc.), Yoshihisa Nagata (prime direction, inc.)
General Producer: Shinji Hayashi (avex inc.), Ryuhei Chiba (avex inc.)
Specially Coordinated by: TOM YODA (avex group)
Art Direction: Shinichi Hara
Design: Tomokazu Suzuki (RICE)
Creative Coordination: Naoki Ueda (avex inc.)
Photographic Operation: Makoto Harikae, Hiroko Tanaka (amana)
Quality Control: Shuichi Takahashi (avex inc.)
Photographer: Leslie Kee (FEMME / TOKYO, JEDROOTS / NEW YORK)
Assistant Photographer: Seiji Fujimori, Yasuhiro Kurozu
Stylist: Hideo 'Kokomi' Suzue (H)
Assistant Stylist: Tomoko Takahashi
Costume Creator: Akira Noda (workaholic)
Hair & Make up: Keizo Kuroda (THREE PEACE)
Assistant Hair & Make up: Yoshinori 'Barber' Ito (THREE PEACE)
Nail Artist: Kanako 'Bancho' Miura
Stand in: Atsuko 'Minori' Kubota
Interior Styling: Yoshio Hakamada (Juicy)
Respect: Koji Matsumoto (OFFICE án·gel), Someko, Hakase Kosome, Joe, esp, monsieur, nobita, hanchin, red, CHU, TAMOTSU (Too-RUSTIC), CHIKA, Tamachan, Banbi, Taro, Junpei, macchi, Tamosan (artifata), Kazuyoshi Takahashi, Tomoyo Tokura, Shiho Katsumi, Reiko Mogi (ZACC), Koyo First INTERNATIONL, Kazuhiko Toyama, Junko Shimamura, Kiyoshi 'Utsumizm' Utsumi (to max inc.), Kazuki 'Mr.' Okabe (prime direction, inc.), Katsutaka 'Numatch' Numakura (Nai'a, Inc), Jesse Oba (avex usa), Kenji Otsuka, Tomoyuki 'Johnny' Murayama (avex trax), Ward Sexston, Stanley Izumi Kim, Kenichiro Hori, Shigeo Fujimoto
Oricon Chart Positions
Mon
Tue
Wed
Thu
Fri
Sat
Sun
Week Rank
Sales
-
-
-
-
-
-
-
1
524,028
-
-
-
-
-
-
-
2
306,521
-
-
-
-
-
-
-
-
-
-
-
-
-
-
3
63,471
-
-
-
-
-
-
-
6
36,190
-
-
-
-
-
-
-
7
24,121
-
-
-
-
-
-
-
16
17,520
-
-
-
-
-
-
-
22
11,479
-
-
-
-
-
-
-
25
9,993
-
-
-
-
-
-
-
36
6,899
-
-
-
-
-
-
-
49
5,537
-
-
-
-
-
-
-
65
3,662
-
-
-
-
-
-
-
64
3,718
-
-
-
-
-
-
-
77
3,256
-
-
-
-
-
-
-
104
2,658
-
-
-
-
-
-
-
90
2,934
-
-
-
-
-
-
-
76
2,793
-
-
-
-
-
-
-
63
2,711
-
-
-
-
-
-
-
101
2,037
-
-
-
-
-
-
-
100
2,476
-
-
-
-
-
-
-
124
1,781
-
-
-
-
-
-
-
134
1,392
-
-
-
-
-
-
-
165
1,142
-
-
-
-
-
-
-
196
1,132
-
-
-
-
-
-
-
168
1,177
-
-
-
-
-
-
-
181
1,088
-
-
-
-
-
-
-
187
1,052
-
-
-
-
-
-
-
282
941
-
-
-
-
-
-
-
198
1,294
-
-
-
-
-
-
-
238
983
-
-
-
-
-
-
-
226
1,023
-
-
-
-
-
-
-
231
1,190
-
-
-
-
-
-
-
144
1,635
-
-
-
-
-
-
-
135
1,601
-
-
-
-
-
-
-
169
1,379
-
-
-
-
-
-
-
156
1,421
-
-
-
-
-
-
-
253
971
-
-
-
-
-
-
-
247
871
-
-
-
-
-
-
-
236
888
-
-
-
-
-
-
-
244
779
-
-
-
-
-
-
-
out for one week
-
-
-
-
-
-
-
256
894
-
-
-
-
-
-
-
292
655
-
-
-
-
-
-
-
249
885
-
-
-
-
-
-
-
274
747
-
-
-
-
-
-
-
out for two weeks
-
-
-
-
-
-
-
298
609
-
-
-
-
-
-
-
out for four weeks
-
-
-
-
-
-
-
225
1,042
-
-
-
-
-
-
-
289
1,712
-
-
-
-
-
-
-
Total Sales Reported: 1,062,288
External Links