Due to an influx of spam accounts getting through and joining the site, user registrations have once again been disabled until further notice as we work on a different solution.
Loveppears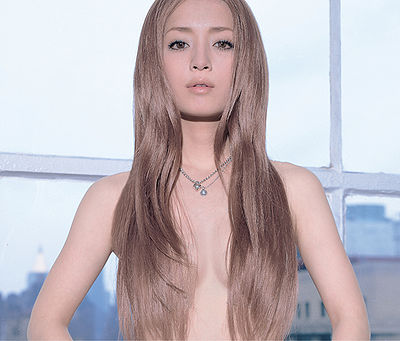 Artist

Album

LOVEppears

Released

1999.11.10
2019.11.10 (LOVEppears / appears -20th Anniversary Edition-)

Catalog Number

AVCD-11740
AVCD-96371A (20th Anniversary Edition - 4CD+DVD)
AVCD-96375A (20th Anniversary Edition - 3CD)

Price

¥7,480 (20th Anniversary Edition - 4CD+DVD)
¥4,730 (20th Anniversary Edition - 3CD)
¥3,059
Tracklist
ayu's EURO MEGA-MIX "Y&Co Mix"
ayu's HOUSE MEGA-MIX "N.S House Mix"
CD 3 (20th Anniversary Edition)
CD 4 (20th Anniversary Edition - 4CD+DVD)
DVD (20th Anniversary Edition - 4CD+DVD)
Information
LOVEppears is the sophomore studio album recorded by Hamasaki Ayumi. It was released in double disc format, containing the record and a bonus CD. When working on this album is where Hamasaki first worked with the ideas of "Black Ayumi" who was featured on the cover, and "White Ayumi" who is featured on the back; A concept that was revisited on her A BEST 2 albums. With this new record Hamasaki has shifted her sound from pop-rock on A Song for ×× to more dance orientated electronic pop, and she would start to gain popularity with dance clubs for her series of Ayu-mix remix albums and singles.
This album features a high concentration of singles. With 12 of songs were A-side releases, and a total of 17 songs had been previously released, and two more were released as singles after the album came out. The track "appears" was released as a single alongside LOVEppears. In December 2014, over 15 years after it's initial release, "Who..." was certified Platinum by the Recording Industry Association of Japan for over 250,000 digital downloads. The album brought Hamasaki several nominations and accolades, including a win at the Japan Gold Disc Awards for Best Pop Album of the Year, marking her second win after A Song for ××.
The album reached #1 on the weekly Oricon chart, and did so for three consecutive weeks. It sold 1,443,490 copies in 1999, becoming the #15 album of the year. It also sold 1,077,960 copies in 2000, becoming the #14 album of the year. LOVEppears continued to rank for a total of 64 weeks, selling 2,562,130 copies in all.
Bonus Material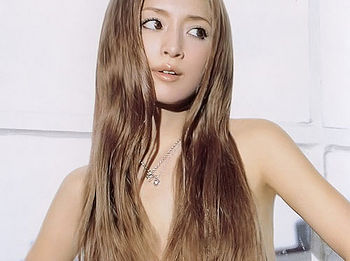 The album came with a lot of bonus material on the second CD aside from the remix tracks. The special footage and files can be accessed via CD-ROM. [1]
The overseas release of the album includes a fold-out poster, notorious for its typo, calling the singer "ayumi hamamsaki."
A collection of 15 commercials for music releases, and ten commercials for other products.
A complete single's discography (up to this point) with small audio samples.
Photographs from music and fashion magazines.
Footage from a small gallery in New York, which is where the video clip for "appears" was shot.
A commercial for A Film for ×× video.
Audio files of Hamasaki's voice.
Oricon Chart Positions
Mon
Tue
Wed
Thu
Fri
Sat
Sun
Week Rank
Sales
-
-
-
-
-
-
-
1
1,201,870
-
-
-
-
-
-
-
1
241,620
-
-
-
-
-
-
-
1
178,600
-
-
-
-
-
-
-
2
130,110
-
-
-
-
-
-
-
4
100,360
-
-
-
-
-
-
-
7
70,950
-
-
-
-
-
-
-
9
70,660
-
-
-
-
-
-
-
7
142,640
-
-
-
-
-
-
-
-
-
-
-
-
-
-
9
31,950
-
-
-
-
-
-
-
11
21,510
-
-
-
-
-
-
-
17
19,540
-
-
-
-
-
-
-
19
17,150
-
-
-
-
-
-
-
15
16,650
-
-
-
-
-
-
-
15
13,370
-
-
-
-
-
-
-
21
16,110
-
-
-
-
-
-
-
25
12,970
-
-
-
-
-
-
-
35
9,520
-
-
-
-
-
-
-
42
8,300
-
-
-
-
-
-
-
47
10,220
-
-
-
-
-
-
-
49
7,610
-
-
-
-
-
-
-
41
7,980
-
-
-
-
-
-
-
40
6,900
-
-
-
-
-
-
-
40
6,900
-
-
-
-
-
-
-
43
6,330
-
-
-
-
-
-
-
46
6,510
-
-
-
-
-
-
-
49
6,830
-
-
-
-
-
-
-
43
5,240
-
-
-
-
-
-
-
37
5,950
-
-
-
-
-
-
-
31
9,980
-
-
-
-
-
-
-
37
8,040
-
-
-
-
-
-
-
32
7,480
-
-
-
-
-
-
-
31
8,020
-
-
-
-
-
-
-
39
9,570
-
-
-
-
-
-
-
45
6,420
-
-
-
-
-
-
-
45
6,540
-
-
-
-
-
-
-
37
6,820
-
-
-
-
-
-
-
48
6,210
-
-
-
-
-
-
-
54
5,260
-
-
-
-
-
-
-
49
5,230
-
-
-
-
-
-
-
34
6,540
-
-
-
-
-
-
-
27
8,560
-
-
-
-
-
-
-
43
5,890
-
-
-
-
-
-
-
31
6,570
-
-
-
-
-
-
-
51
4,400
-
-
-
-
-
-
-
40
4,810
-
-
-
-
-
-
-
56
4,910
-
-
-
-
-
-
-
56
4,320
-
-
-
-
-
-
-
49
4,850
-
-
-
-
-
-
-
50
4,830
-
-
-
-
-
-
-
53
4,480
-
-
-
-
-
-
-
61
4,090
-
-
-
-
-
-
-
65
3,960
-
-
-
-
-
-
-
73
3,290
-
-
-
-
-
-
-
79
2,930
-
-
-
-
-
-
-
97
2,950
-
-
-
-
-
-
-
89
3,090
-
-
-
-
-
-
-
55
13,570
-
-
-
-
-
-
-
-
-
-
-
-
-
-
59
3,990
-
-
-
-
-
-
-
57
3,960
-
-
-
-
-
-
-
76
3,960
-
-
-
-
-
-
-
75
3,310
-
-
-
-
-
-
-
98
2,940
-
-
-
-
-
-
-
100
2,910
Total Reported Sales: 2,562,130
References
External Links