Due to an influx of spam accounts getting through and joining the site, user registrations have once again been disabled until further notice as we work on a different solution.
Play (Amuro Namie)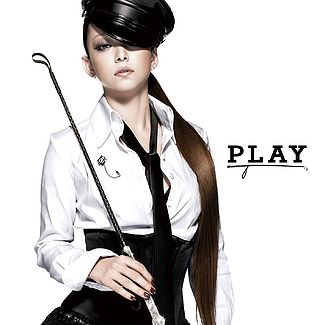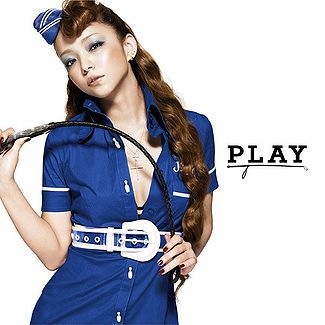 Artist

Album

PLAY

Released

2007.06.27 (Japan)
2007.06.29 (South Korea)
2007.07.06 (Taiwan)
2007.07.07 (Hong Kong)
2012.06.27 (Playbutton Edition)

Catalog Number

AVCD-23342/B (CD+DVD)
AVCD-23343 (CD)

Price

¥3,990 (CD+DVD)
¥3,059 (CD)
CD Tracklist
DVD Tracklist
FUNKY TOWN (PV)
AMURO NAMIE x The World of GOLDEN EGGS SPECIAL MOVIE
Information
PLAY is seventh studio album recorded by Amuro Namie. This is her third full length Urban contemporary record. Similar to Queen of Hip-Pop the album's production is was split between Nao'ymt and MICHICO & T-KURA for GIANT SWING PRODUCTIONS. It is her first album to be released in both a CD+DVD format as well as the standard CD. The first press of the CD features a PLAY original police badge sticker. The album is described as having an "adult" style. Like her previous album Queen of Hip-Pop, some single A-sides were not included on the album. The A-sides "White Light" and "Ningyo" were not used for the album. "Hide & Seek" was used as the promotional single for the album, and received a music video along with "Hello". The song "Top Secret" was used as the theme song for the second series of Prison Break in Japan, while "Pink Key" was featured in Liptons Chiffon Milk Tea commercials.
The album was extremely successful for Amuro and became her first #1 record in over seven years since GENIUS 2000, as well as her first to sell over 400,000 copies. This album is credited as the first part of her career comeback; the following best album BEST FICTION would go on to sell over a million copies. This was just beginning and all of her albums since have also reached #1 on the weekly Oricon chart. The record received a Double Platinum certification by the Recording Industry Association of Japan for shipping over 500,000 copies.
The album was also well received. The album received three and a half stars from AllMusic's Adam Greenberg (their first Amuro review since 2000's break the rules).[1] PLAY really "pick[s] up her presence", and Greenberg noted that compared to the rest of the record "Baby Don't Cry" finally gives a peek at Amuro's vocals with less electronic additions, and the album-ending "Pink Key" heads into fairly standard territory but does so with a nice focus on Amuro's vocals and a simpler, more stripped-down bit of pop that serves her skills well."
Oricon Chart Positions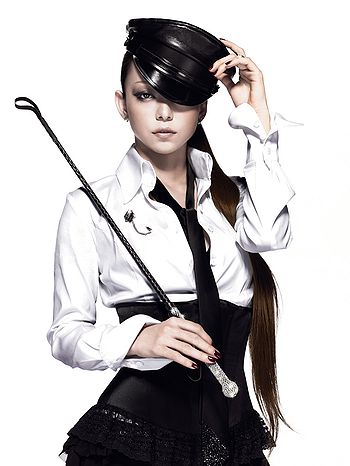 The album reached #1 on the daily, weekly, and monthly Oricon chart, and continued to rank for a total of 53 weeks. It was Amuro's first #1 album in over seven years. The record sold 540,952 copies in 2007, becoming the #9 best selling album of the year.
In 2012, Amuro re-released her albums in the "Playbutton Edition". This version of the album charted at #119 and stayed on the chart for two weeks.
Mon
Tue
Wed
Thu
Fri
Sat
Sun
Week Rank
Sales
-
1
1
1
1
1
1
1
250,619
1
1
1
1
1
1
2
1
90,506
1
3
2
3
2
2
3
3
57,876
2
4
4
4
4
4
4
4
39,070
4
13
11
9
11
11
11
10
21,519
9
15
13
13
13
14
13
13
12,308
12
16
16
17
17
19
20
16
9,424
17
26
27
27
27
28
27
26
7,561
27
-
-
42
45
34
36
44
4,526
34
50
41
37
36
39
36
38
3,822
34
-
-
-
-
-
-
67
2,486
34
-
-
-
-
-
-
75
2,020
-
-
-
-
-
-
-
97
1,820
-
-
-
-
-
-
-
138
1,571
-
-
-
-
-
-
-
154
1,221
-
-
-
-
-
-
-
128
1,359
-
-
-
-
-
-
-
123
1,216
-
-
-
-
-
-
-
187
1,089
-
-
-
-
-
-
-
166
977
-
-
-
-
-
-
-
189
833
-
-
-
-
-
-
-
218
687
-
-
-
-
-
-
-
294
683
-
-
-
-
-
-
-
286
645
-
-
-
-
-
-
-
291
722
-
-
-
-
-
-
-
out for two weeks
-
-
-
-
-
-
-
267
1,759
-
-
-
-
-
-
-
-
-
-
-
-
-
-
231
689
-
-
-
-
-
-
-
227
700
-
-
-
-
-
-
-
235
791
-
-
-
-
-
-
-
199
829
-
-
-
-
-
-
-
206
783
-
-
-
-
-
-
-
178
855
-
-
-
-
-
-
-
163
918
-
-
-
-
-
-
-
127
1,404
-
-
-
-
-
-
-
136
1,344
-
-
-
-
-
-
-
118
1,593
-
-
-
-
-
-
-
113
1,652
-
-
-
-
-
-
-
134
1,638
-
-
-
-
-
-
-
131
1,343
-
-
-
-
-
-
-
156
971
-
-
-
-
-
-
-
153
965
-
-
-
-
-
-
-
210
842
-
-
-
-
-
-
-
216
866
-
-
-
-
-
-
-
195
799
-
-
-
-
-
-
-
209
619
-
-
-
-
-
-
-
269
590
-
-
-
-
-
-
-
245
608
-
-
-
-
-
-
-
236
622
-
-
-
-
-
-
-
249
591
-
-
-
-
-
-
-
285
502
-
-
-
-
-
-
-
out for three weeks
-
-
-
-
-
-
-
246
593
-
-
-
-
-
-
-
264
749
-
-
-
-
-
-
-
225
777
-
-
-
-
-
-
-
out for 474 weeks
-
-
-
-
-
-
-
276
262
-
-
-
-
-
-
-
287
203
-
-
-
-
-
-
-
out for ? weeks
-
-
-
-
-
-
-
227
229
-
-
-
-
-
-
-
115
520
-
-
-
-
-
-
-
183
369
-
-
-
-
-
-
-
287
190
Total Reported Sales: 542,725
Playbutton Edition
| Mon | Tue | Wed | Thu | Fri | Sat | Sun | Week Rank | Sales |
| --- | --- | --- | --- | --- | --- | --- | --- | --- |
| - | - | - | - | - | - | - | 119 | 1,093 |
| - | - | - | - | - | - | - | 169 | 606 |
Total Reported Sales: 1,699

Other Charts
Country
Chart
Weeks

1

2

3

4

5

6

7

8

9

10

11

12

13

14

All
Global Chart
4
17
26
36
-
-
-
-
-
-
-
-
-
-
Hong
Kong
Global Chart
-
39
-
-
-
-
-
-
-
-
-
-
-
-
Asian Chart
25
10
13
24
11
36
25
-
-
-
-
-
-
-
Japanese Chart
4
3
3
3
4
11
6
11
13
18
14
-
13
18
Taiwan
Global chart
2
8
13
11
20
-
-
-
-
-
-
-
-
-
Japanese chart
1
1
1
2
3
3
4
4
2
6
9
14
-
17
References
External Links